"Well, did you find it?"
Grintza closed her eyes and let out a sigh. "Yes, of course I found it. I found her," she clarified.
"You are sure it's the one." Grintze, Grintza's twin brother, closed the distance.
"Yes, I am sure," Grintza answered again, growing somewhat impatient with her brother. He was often overbearing, and now it was annoying.
"We've come a long way for you to be incorrect," Grintze continued calmly.
Grintza finally lost her patience with her twin. "I am aware of the distance. Hundreds of light years. And we have arrived at earth. Over 100 of their artificially divided 'nations' I have visited," she snarled. "I have met with leaders, with their politicians, religious leaders and scientists. I have even spent time with their homeless in an attempt to determine why a planet with their resources would even have any homeless. Sad, really."
"Yes, yes, yes, and to turn them off your trail I kidnapped cows and left marks in their crops, I know all this. But have you found what we are looking for?"
"One to represent earth?" Grintza smile. "Yes. Loving. Loyal to a fault. And certainly not greedy, though definitely playful." Grintza's smile grew wider as she summoned her chosen representative from earth, to represent the best the planet has to offer to her own people. "I have found Fido."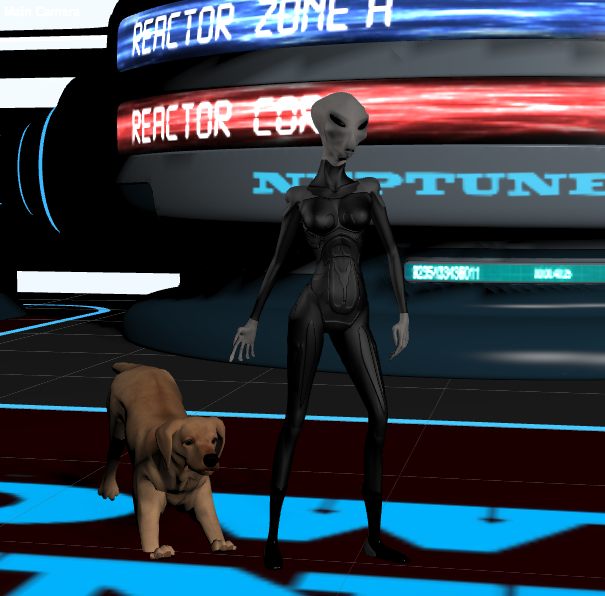 (c) All images and photographs, unless otherwise specified, are created and owned by me.
(c) Victor Wiebe




(design by remyrequinart: https://steempeak.com/@remyrequenart)