Day 661: 5 Minute Freewrite Challenge initiated by @mariannewest: Monday-Prompt: kitchen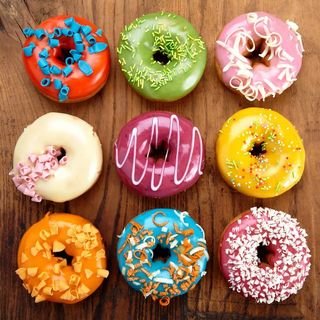 Source
Doughnut Affair
"Where is my dinner?" he was bitchin',
As he walked into the kitchen.
"Get out of my kitchen!" Now she was bitchin'.
"What time will dinner be ready?" yelled Teddy.
"When I say it is ready!" yelled his wife Betty.
She softly giggled with a hand that was steady,
Pouring Exlax to the max, the meat sauce would be heady.
Betty knew he was having an affair; it was the blonde with short hair,
Who worked at the bakery making doughnuts, what a putz.
Betty named her "Miss Doughnut Hole,"
Because of Teddy's role, with his manly pole.
After dinner, doughnuts were served.
Teddy's eyes bugged out; caught, no doubt.
His acid reflex gerd, he purged.
In the morning, instead of rolling in the bakery dough with is hoe,
Teddy sat for hours on the toilet bowl, his body taking a heavy toll.
Dehydrated and thirsty, he begged for mercy.
Betty, elated with his moans and groans,
Threw his clothes out the window shouting, "It's time for you to go!"
She left for work and yelled, "Teddy, you are such a jerk!"
"See ya! Wouldn't want to be ya!"
Are you looking for a caring community where your creativity and imagination can run wild? A place where you have the opportunity to win prizes for your participation? Are you looking for support or for a place that you would like to support? Then head on over to the Freewrite House and have some fun.