I'm working on plugging into the system.
The wind in the trees brushes the leaves. The window has rusty hinges and a dirt-smiley face drawn on the grease covered glass.
My pencil bounces up and down on the paper. Mom is downstairs cooking. The intoxicating smell of pork chops with herbs and vegetables makes my stomach churn.
The clock on the wall reads 6:45. Dad isn't home yet.
Noticing the lights coming down our long, narrow road, I get up from my seat and head out the door of the front to greet my father at his vehicle.
===
If you would like to find out what freewriting is all about, go here.
---
---
# Badges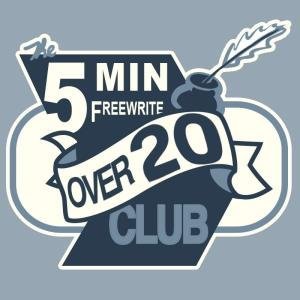 If you are enjoying my work -
---
---
Tools:
---
---
Ongoing Contests
---
---
My Completed Freewriting prompts:
---
---
---
---
---
---
===
How can you make this table or create something even better?