The fever grew within him. He had to go out into the great unknown to live out the adventure of his hero Don Quixote. Enough with the books. He would leave now while the night was still young.
He went out to the barn to ready his trusty steed. There he grabs the armor made of silver plates and carefully wrapped his horse from head to toe.
He grabbed his blade and took it to the grinder. Swisk, swisk, it goes against the grinding stone. He gets to the sharpest edge, like standing on a ledge and one push of the wind may send you over. He strikes his childhood wooden soldier in the chest. One half falls to the floor clang - clang. He sheathes his sword.
===
If you would like to find out what freewriting is all about, go here.
---
---
# Badges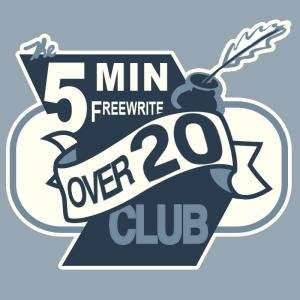 If you are enjoying my work -
---
---
Tools:
---
---
Ongoing Contests
---
---
My Completed Freewriting prompts:
---
---
---
---
---
---
===
How can you make this table or create something even better?