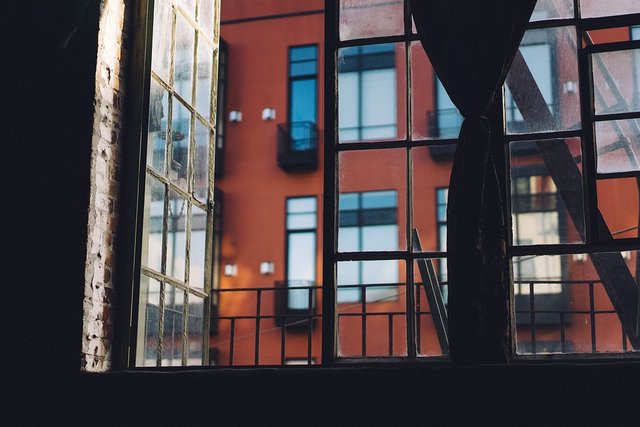 Day 27 - Prompt - Double Crossed
Chapter 13
     I screamed, "Mindy. Stop!"
     She looked up at me from the bottom of the fire escape. "Mindy isn't home right now." and spun around, and ran down the ally, and disappeared around the corner.
      I clenched my teeth and glanced at Doyle, motionless, but breathing. I could hear sirens blaring in the distance, coming closer. I had to make a choice. Either stay here and keep an eye on Doyle and explain to the police what had happened, or chase after Mindy and end the brutal murders once and for all. I had heard what transpired between her and Mindy. Somehow Doyle knew who Mindy was. Doyle had tried to help her. But why? How had Doyle helped her? To many questions, and not enough answers.
     "What's the connection," I mumbled, clenching my teeth. My gut told me this went deep, and somehow Doyle was the root of the problem. I had to make the choice. The sirens were getting closer. I had to find the answers. I could talk to Doyle after she woke up. The police would be here soon and would get Doyle the medical attention she needed. I jumped to my feet, and crawled out through the window, deciding to chase after Mindy. I scaled three steps at a time as I descended down the fire escape. The sirens were approaching the front of the building as I ran down the ally. At the end of the ally I turned right into another ally, and caught the tale end of Mindy disappearing around the corner.
     "Mindy!" I ran after her. My lungs felt like fire. Small jabs of pain stabbed the sides of my body just under the rib caged. I rounded the corner, and she was gone. I cursed, and placed my hands on my knee's to catch my breath. She couldn't have gone far. No way she could have made it to the end of the ally by the time I entered.
    &nbsp"Where did she go?"
Chapter 14
      Doyle moaned as she rolled to her back as sharp pains cut through her head. The pump knot just above the hair line on her forehead throbbed as the tips of her fingers probed the lump. Doyle gritted her teeth and jerked her hand away. She cursed as she used her knuckles to push herself to her knees. She swayed. The room spun around her. Her body ached in pain. She squeezed her eyes shut, and willed herself to regain control of herself. After several seconds the dizziness washed away, replacing her confusion with anger.
     "Bitch." She pushed herself to her feet, and took a step toward the door, and the toe of her shoe kicked a Coke bottle. It rattled as it rolled across the floor, and bounced off the base board. Images of the crazed look in Mindy's eye popped into her memory. She cursed herself for showing weakness, allowing Mindy to hit her with the bottle.      
Dam her
, she thought.
She double crossed me
. Humiliation nagged at her heart, tickling her soul. How could Mindy betray her for all she had done for her. If it wasn't for her Mindy would still be living in the streets in a gutter. She had given Mindy her life. Given her a chance to forget her fathers abusive hands. She had went out of her way for Mindy, and this how she repays her, with a Coke bottle on the head. She had rented Mindy an apartment for crying out loud. Told Mindy her darkest secrets. Gave her money. Help her get a job, and all she asked in return were small favors.
     "I'll teach her to double cross me," she said through clenched teeth as she grabbed the doorknob. She was about to open when she heard Jonathon scream in the distance.
     "Mindy!"
     She heard his voice between the whaling of approaching sirens coming from the window. She let go of the doorknob and ran to the open window, and pushed the curtains aside, and crawled out onto the fire escape landing. Scanning the street below she saw Jonathan disappear around the corner at the end of the ally. Something between jealousy and rage tingled her heart. Why should Mindy gain his attention? He should have stayed there with her and cared for her. A deep guttural growl rumbled up her throat, trembling her lips. Hate. Oh yes, raw emotional hate twisted the roots of Doyle's heart. Hate for Mindy gaining his attention. Mindy knew what Jonathan meant to her. And hate for Jonathan for choosing to give his attention to Mindy instead of her clawed at her heart. She would show the both of them. Oh yes, she would show them real pain.
     What Doyle wants, Doyle gets.
     Doyle clenched her teeth as she climbed down the fire escape, and as she turned the corner at the end of the ally two policemen kicked open the apartment door only to find it empty.
     Oh yes, hate! Raw emotional hate danced to the chaos in Doyle's head, creating a symphony of destruction, broadcasting the melody of pain, lust, and torture. She would show them real pain. Teach them that no one double crosses Doyle.
     Oh yes, pain mixed with hate boiled in depths of Doyle's heart.
     What Doyle wants, Doyle gets.
Note
      I know I haven't been writing as much on Steemit lately as I should be. I apologize. Steemit Rules. I love it. I have been super busy on other projects, and because I haven't written on Steemit in the last week doesn't mean I haven't been writing. Oh no, I write everyday of my life. It is a must. A have to kind of thing, if you know what I mean. I have some projects going on that is taking up a lot of my time.
     I love Steemit, and the community that makes up Steem. It is by far with all hands down the best Community of the Internet. People here are awesome. And I hope each and everyone of you find what you are looking for in life. Anything is possible, just don't give up. You are human, and humans can create wonders that boggle the imagination. Keep up the good work. I hope you success and prosperity, just as I have been prospering.
     By the way I didn't have time to do much of an edit. I plan on coming back after the story is completed to do an edit.
     I love doing the #freewrite. As a writer I find it very good exercise to sharpen skill. For me, writing is one those endeavors that you can always improve skill, and for me at least there is plenty of room to grow skill.
     If you read it, wow! Thank You.
      I made no corrections to errors. Only corrected misspelled words, and inserted markdown tags. I also marked the word when I first used today's prompt.
Links To Previous Parts of The Green Door
part 1, part2, part 3,part4, part5, part 6, part 7, part 8, part 9, part 10, part 11, part 12, part 13, part 14,part 15, part 16, part 17, part 18, part 19, part 20, part 21, part 22,part 23, part 24, part 25, part 26,
If Rather Read by Chapter Here Are The Links
Chapter 1, Chapter 2, Chapter 3
The Story Prompts - The Green Door
| Prompts | Prompts | Prompts |
| --- | --- | --- |
| 1. Describe Your Front Door | 7. Your Greatest Journey | 13. Roadblocks |
| 2. History | 8. Hazardous | 14. Stetson |
| 3. Sleeve | 9. Plan | 15. Sequence |
| 4. After Midnight | 10. Lucky | 16. Warm Water Bottle |
| 5. Not Yet | 11. Cyberspace | 17. The goat ate my |
| 6. Camel | 12. Habitat | 18. The Big Freeze |
| 19. The Big Freeze | 20. Bubbling | 21. Orbit |
| 22. A Red Scarf | 23. In The Limelight | 24. Take Care |
| 25. By The Book | 26. Beacon | 27. Double Crossed |
I want to give Thanks to @mariannewest for the freewrite challenge.
Follow. Upvote. Resteem.
@shanedustin