This year I did something special for my family for Christmas: I bought a Gold Pass for Silverwood Theme Park, which is not very far from where I live. My son, one of my daughters, and I have all worked there, but that was many years ago. Employees get in free, and get complimentary tickets to share with friends and family, but we have none of those connections any more, so we haven't gone there very often. Now that I have splurged on a Gold Pass, I can take two people in with me for free as often as I want to. Of course, I am looking forward to bringing my granddaughter along some day. But yesterday all I wanted to do was get my official pass with photo and look around just a little bit. Besides, I didn't want to leave my husband alone by himself very long just 2 days past surgery.
Some changes have been made since I worked there. For instance, the new entrance area has been expanded and improved. This carousel horse is the first thing one sees after going through the tunnel from the parking lot and then up the stairs to the entrance area. (Yes, there is an optional ramp.)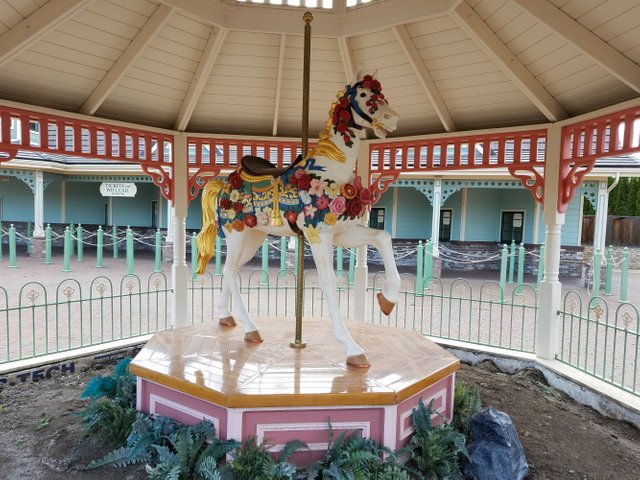 The first ride one comes to is, appropriately, the carousel.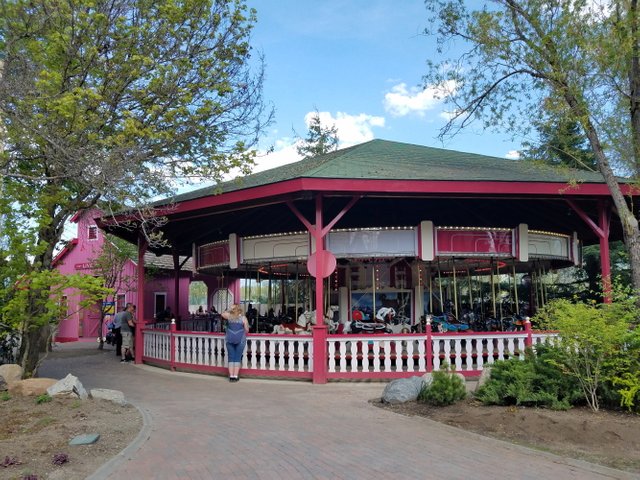 Even at 62, I love a carousel! So I indulged in a ride to start the season.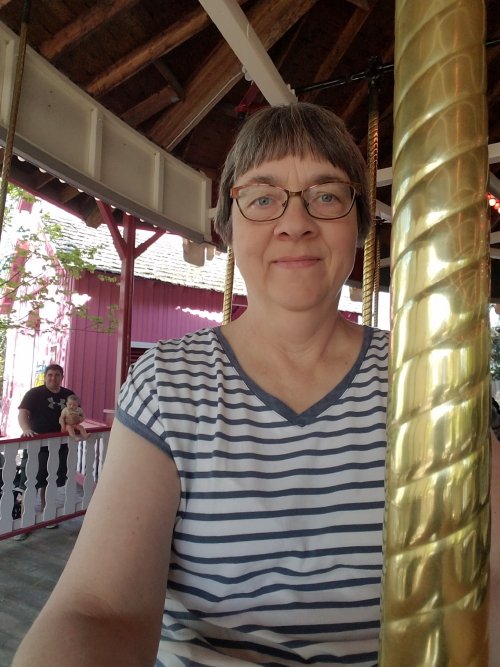 I took a photo of the backside of my trusty steed, Ace. Because I could.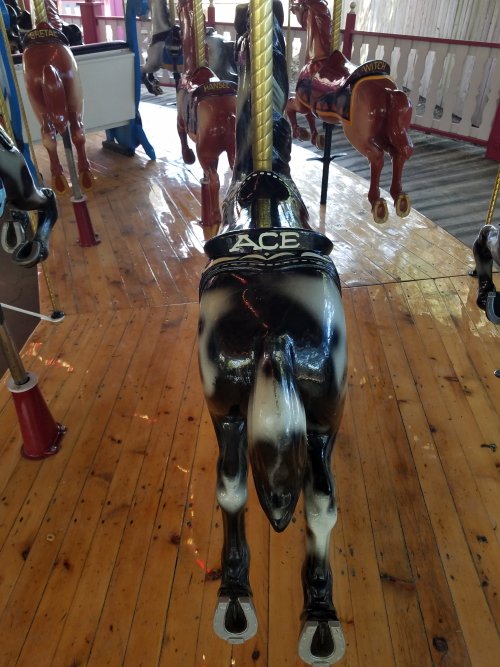 A steam engine pulls rustic passenger cars around the outer edges of the park, and there is a skit and staged train robbery somewhere out in the woods. It's actually a fundraiser for some charity. I will ride the train another day.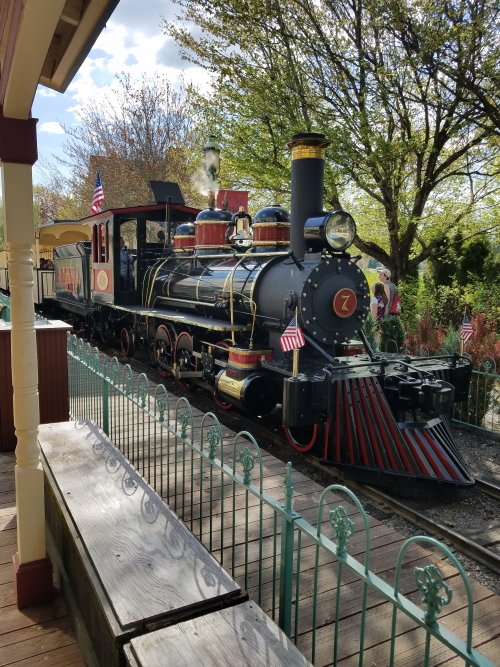 The Victorian Coffee House is a restful place for a cup of coffee or tea, and perhaps a pastry.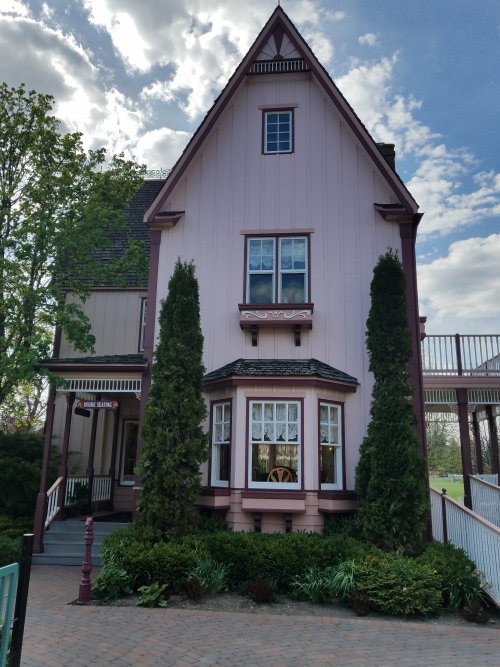 There is some unique decor scattered throughout the park.....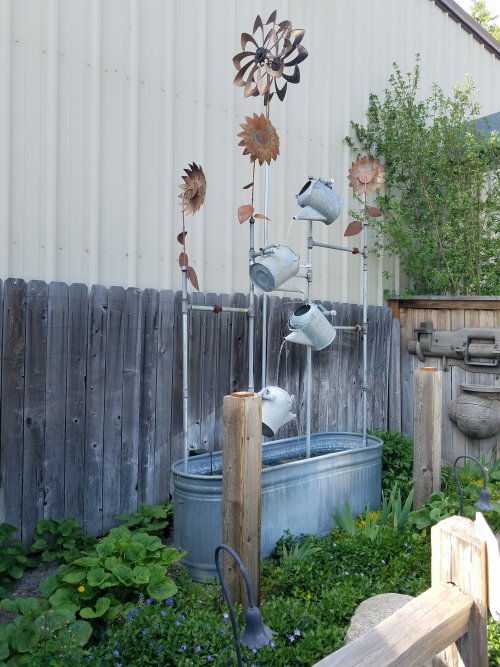 ...as well as several retail stores where you can purchase overpriced souvenirs, should you have any money left in the bank after paying admission for the family.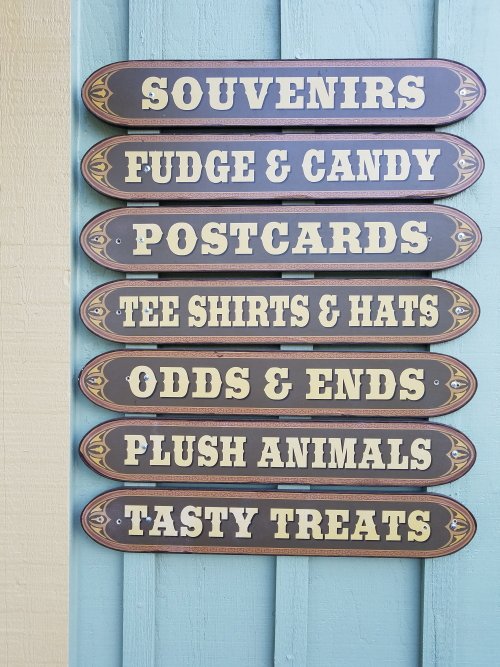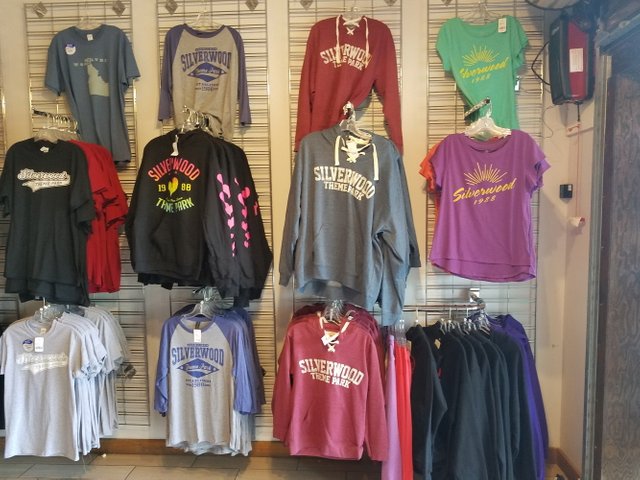 Perhaps I will make another Silverwood post later this summer, when I explore more of the park. I didn't go to the main rides area or past the games. That will happen another day! That's the advantage of a season pass: one doesn't feel obligated to spend the entire day there to get one's money's worth out of the day pass. Stay tuned for another report in the future!
All photos taken on my Android phone, which was not coated with cotton candy or kettle corn smears.
Yes, it took me more than five minutes to write this post, because I needed to insert the photos as I went in order to keep track of what I was doing. I haven't seen any Freewrite Police yet, so I am sure I will be forgiven.
P.S. One thing has NOT changed at Silverwood: the water pressure in the restroom area drinking fountains still fluctuates whenever a toilet flushes. Getting a drink of water is a whole adventure in itself.