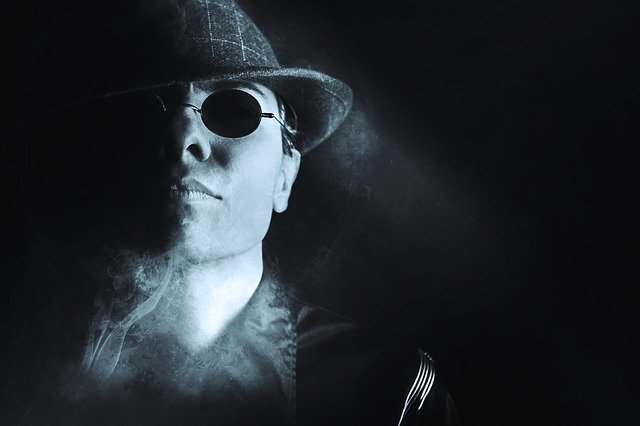 I get a lump in my throat every time I think of that night. And I'm not talking metaphorically. An actual lump, usually the size of a walnut and if I look at it in a mirror I can see the veins running across it on my neck pulsing. It usually lasts about two minutes then subsides very fast. Just a few seconds and it's gone.
I was sicker than a dog that night. Why do they call it walking pneumonia? I was moving at maybe one step up from crawling, but to call it walking would have been generous. Shuffling and holding onto things for dear life would be more accurate. I must have been making a lot of noise wheezing but I guess that background noise from the machinery must have kept them from hearing me. But I was able to eavesdrop and hear them just fine, all three had raised their voices to be heard over the racket.
"I'm telling you, we've got a mole" said Bill. Pete's "Whoa" might have been interpreted several ways but Johnny's "No way!" sounded so false. So exaggerated. I think the others might have started to doubt him right then and there. He certainly wasn't feeling the love after that. Why did he talk that way? Since I was the mole, I knew for damn sure it wasn't him. My reluctance to move almost certainly saved me. My heart was pounding like crazy. I had some cover but not enough if they'd looked right in my direction. Things happened fast. They went from discussing to arguing in less than a minute. All three drew their guns basically simultaneously. Maybe Johnny wasn't truly ambidextrous, but he was almost as good with his right hand as his left and drew both of his Berettas as Bill and Pete drew their Glocks.
Eight or nine rounds got off all together? One went wide (one of Pete's?) and cracked off of the forklift right next to me and sent a tiny piece of metal into my neck. But even as that registered, I saw all three collapse to the floor in one chaotic motion.
I try not to think of that night. That pice of metal is still there; I can see it under the skin when the lump forms.

Written in response to the #freewrite challenge that @mariannewest posted at https://steemit.com/freewrite/@mariannewest/day-320-5-minute-freewrite-tuesday-prompt-feeling-the-love
pixabay image