Day 887: 5 Minute Freewrite: Wednesday - Prompt: roller coaster
I've always loved roller coasters, the wind brushing against your face, the adrenaline pumping through your veins, the fear, and excitement all at the very same time. Its times like that which make life worth living. It's too bad that I always convince or more like forcing everyone to join me. The last roller coaster I went on was in 2018 that was the year I had finished school and traveled with my family to Singapore. It was amazing the universal studios had the most amazing roller coasters ever. My favorite was The Mummy ride because it was a dark room you entered and you didn't know it was a roller coaster. As I sat on the seat next to my sister who is terrified of roller coasters, we didn't know what was coming and that was what made it even better. Our expectations didn't perceive what was to happen, the scary horror like setting around us was more than beyond our wildest imaginations. It was really superb having everything you could have never expected. For those of you who love scary movies and fast rides, this roller coaster is for you.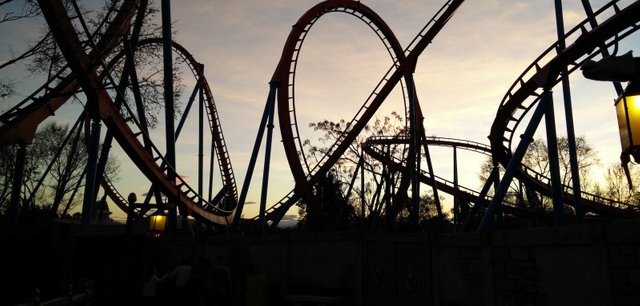 P.S.
Other honorable mentions are the roller coasters found in my home country South Africa the first worth mentioning is the "runaway train" which I felt like I was going to fall out of and the second was the "the Jozi express" which was just an amazingly fast ride, both rides were at the Goldreef City Amusement Park which is known as the place where a lot of gold was found centuries ago. What is very interesting there is they show you how they make gold and certain buildings in there are heritage buildings that resemble Dutch Architecture. There's also the Monte Casino and bird park located there which is a must-see.