Rape…..this word kills me at heart….and the sourness of that brutal crime reached its peak when that bloody thing happened "Gang rape in a bus in New Delhi in 2012" and this made an indelible scar in almost each and every person who have heard it.
I even wrote in some social sites that "Has The God created with Sixth Sense or Sexth sense?"
There are many instances of the bloody crime happening in India….
And still many more happening and to name a few,
8-month-old baby raped by 28-year-old cousin, 65 year old man raping 4 year old girl and 62 year old man raping 6 year old girl….and a lot more
But still what our law says
The opposing view is that human castration is too harsh for any human, irrespective of the wrongful act or crime committed. In India, human castration is not allowed as a punishment for rape, no matter how heinous the act is, as it is considered violative of Article 21 of the Indian Constitution, "Right to Life". The Universal Declaration of Human Rights and Article 21 both, get right to live with dignity under the ambit of right to life.
What is this?
I don't understand!
Let those victirms suffer horrendously, but those bloody rapists must "get right to live with dignity under the ambit of right to life"
I ask you people "What bloody right have they got to live with dignity after having been committed those bloody heinous crimes?
When will they understand this and write NEW LAWS to facilitate at least the chemical castration, let alone the physical castration, hanging or burning them live.
?????????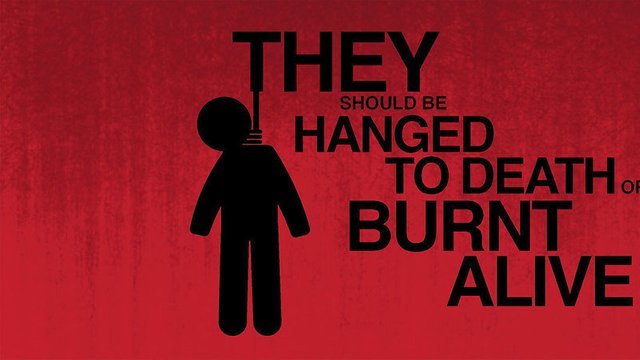 IMAGE CONTRIBUTION: change.org