Okay, I am giving this #freewrite contest a try with the prompt "books". Here is a visual which included the books that I sorted, many of which I gave away.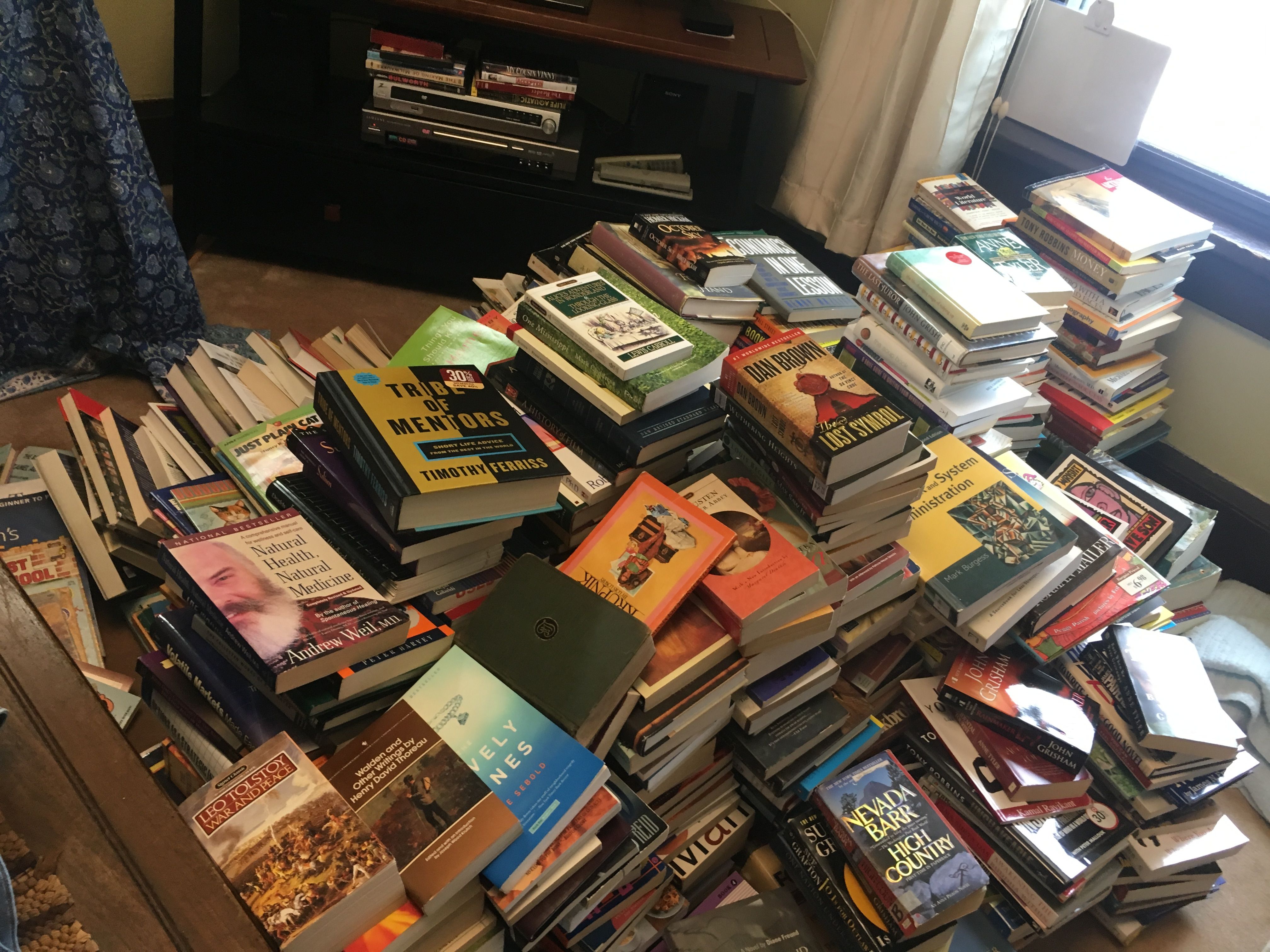 Timer is now set for five minutes...
Last month, I roughly 350 of my books to a local used bookstore. It was time. Choosing which books to give away was the hardest thing. I was an English major in college and have a Master of Fine Arts in Creative Writing, so I was continually acquiring books. They are compulsive items to me, and for some reason I could never throw them away. I realized that I didn't know who I was without them. But after reading Marie Kondo's book on The Japanese Art of Tidying up, I recognized that giving away the books that no longer mattered to me was an important part of moving on. It has been difficult. In graduate school, I knew exactly who I was. I was a writer. Without that label, though, in my professional career, I have struggled. A label is something elusive and on the surface, but there is a part of me that doesn't quite accept that I am still a writer without some kind of outward validation.
In the act of giving a number of my books away, though, I received what I needed. A man from Downtown Books, my local used book store, came over to pick them up. As he was walking up the stairs, I dove into my pile and yanked out all the volumes of poetry. I realized they still mattered to me. My ratted up copy of Canterbury Tales was easy to give away, but when it came time to remove the poems from my house, I balked. I still need you...
--------------------------------------------
Okay, that is where my #freewrite entry ended. There is so much more I could say about this, though. Thanks, @mariannewest, for putting this contest together. Here is a link to the post for those who'd like to participate:
https://steemit.com/freewrite/@mariannewest/weekend-freewrite-03-24-2018-single-prompt-option