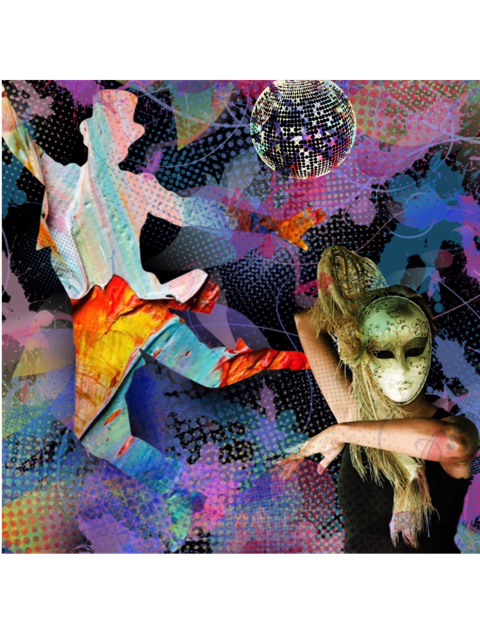 Swing
She watched him from across the dance floor. She was sure he had caught her looking and quickly looked away. The ladies were all milling around, trying to get his attention. She didn't want to seem as wanton as them. The truth is she had been disappointed so many times, she wasn't going to do it again. Trying to get his attention and being ignored.
She'll just dance with Sava. She turned towards her best friend, and of course she wasn't there. Sava always did this to her. She'd just disappear without telling her. It infuriated her and every time she swore she'd never go to a club with her. And then she'd be back at a club, swearing she'd never ever go to a club with her. But it is so hard to stay angry with Sava for too long.
"Hello" he said. She turned to look at him. Face twisted in anger, and she froze. It was him, the greatest dancer this club had ever seen.
"Have I seen you here before?" he asked, in his most charming voice. Are you kidding? I have only been here every night, trying to catch your eye and when the "spirit" took control not as subtly as I'd planned!!
There were so many different responses running through her head, but nothing passed her lips. She just stared at him blank. Her lips were dry. He was such a beautiful man. And when he moved, he was one with the music. He was one with his partner. He was the one for her!
There were other men, who came to the club to dance. But this man was a beast. He knew all the right moves. The dance floor belonged to him. The ladies yearned to be the one he twirled, spun, dipped and threw up in the air. Even if she didn't know how to dance, even if she had two left feet, he made her the star.
"Would you like to dance?" he asked in his most charming voice. A move he probably used on every girl he took a fancy to. She turned to look behind, for fear he was actually talking to someone else. Nope! He was definitely talking to her. At that moment there were only two people in the club. Meena and The King of Swing.
Like a Knight in Shining Armour, like the Prince who swept you off your feet, he took her hand without hesitation. He gave her a whirl. And on cue, Madonna's Hanky Panky started. The dance floor cleared. The King of Swing, spun, dipped and swung her, as the crowd watched, mesmerised. For now, for the next 5 minutes, Meena S. Jones was the Queen of Swing.

Another day another prompt, another Free Write! This is where you are allowed to frolic in the happiest place or traverse into the darkest corners of your mind and then share it.
Check out @mariannewest to find out more.
This is my submission for the 200 Day Party Challenge. Check out other stories centred around swing here!!

'Til we meet again over text, pics, videos, maybe even coffee - Steem On!!




Join us @steemitbloggers
Animation By @zord189