The iron was heavy..
That's the weekend freewrite given to me. Putting some deep thought into it, many things come to mind. Especially since this is my first week working abroad. It's exactly seven days since I came into this country.
Boy ! So many things have happened. Let's just say that everyday, almost every single hour something new pops up. And I'm not talking about small topics but it's like major decisions or frustrations amongst people, culture, work environment.
I feel like the iron itself, trying to straightened the material I'm walking on and sometimes, the crips is easy to go off but sometimes, it takes more water to spray onto it to smooth it out. And sometimes, water just isn't enough. Magic liquid ? Highly improvised chemical ?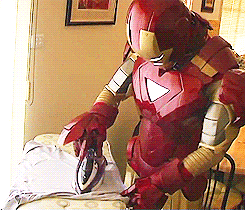 Source
Being an iron just ain't easy. I have to be an iron that is not only hard & firm in my decisions but compassionate and humble at the same time. So many different roles to play. I'm glad that tomorrow is a Sunday which I was hoping to get some rest but from the looks of the emails coming in, it's going to be another work day for me.
As such, I decided no more official work for tonight. It's just Netflix, Steemit & perhaps some chips to go along with my hot cup of green tea.
---

Many thanks to @mariannewest and @freewritehouse for bringing me along in this magnificent journey. Through them, I have found back my desires to write, be it fiction, freewrite, true or make-belief. I have evolved myself into more than just a reader. Unlike in the past, where I would stick my nose into a book and be amazed with the creations of others, now I'm able to share my own creations to the world.
So, come join us and let the feelings come out from your heart and the words will eventually form on its own. Before, you know it, your first Freewrite is complete.
---