So I just saw this post "The Dead Follower/Dead Following and How Much Lambo? Calc tools are back online!" by @sircork.
With Steem so fucking down, there's no way I could afford a Lambo, even if I wanted to waste $300k on a ugly fucking car... Though I suppose that it's better as a long-term investment than USD. Keep a really nice car in a garage and keep up the upkeep, and it might just be worth more than your money in 50 years.
What disturbed me and depressed me was looking at the dead people I'm following. Hundreds of people who at one time had something that suggested to me that maybe I should follow them to see what they might have in the future.
Gone.
All gone.
They left us.
It might have been things in their lives that changed. Or maybe Steem was too hard. Maybe it wasn't paying them enough. Do they still Facebook?
Did they cause the price of Steem to fall? Well...no...that was BTC, and idiots thinking that just because BTC is falling all the other cryptos have to fall. But did all these fuckers that left hurt it? Did they make it go down further?
Well...good...to some degree. I bought more Steem than I could have otherwise. Too bad I didn't wait for it to go down just a bit more. But also, fuck them for leaving. Except the ones that I like. Then, I miss you, please come back.
All these fucking people left. They just stopped posting. Slowly the numbers built up. Now I'm following an undead army.
I just wish they would come back.
I wish the Steem price would come back.
But first, I wish I had a few hundred thousand dollars to buy Steem man, cuz when Lambo?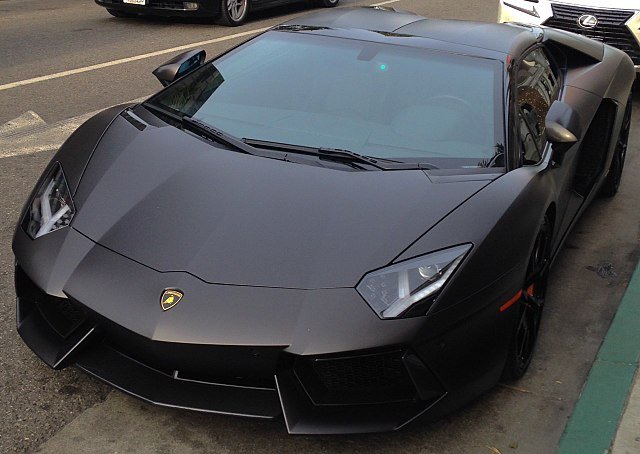 Lamborghini Aventador parked on the streets by Accord14 6 January 2018 CC BY-SA 4.0 (source)
Now I have to go through this entire fucking list of people that have left us and figure out who to unfollow. Who isn't worthy or still following? Who's just normal? Who's posts don't worry waiting however many months it will take for the fuckers to start posting again?