Thank you @mariannewest for another fabulous #freewrite challenge, today's*
*I'm playing catch up here, this prompt is a couple of days old!
prompt is You walk through a door - what do you see?
To learn more and take part visit https://steemit.com/freewrite/@mariannewest/day-330-5-minute-freewrite-friday-prompt-you-walk-through-a-door-what-do-you-see
If you don't know what a freewrite is visit @mariannewest, here is a link to the introduction post: https://steemit.com/freewrite/@mariannewest/writers-or-wanna-be-writers-wanted-be-free-freewrite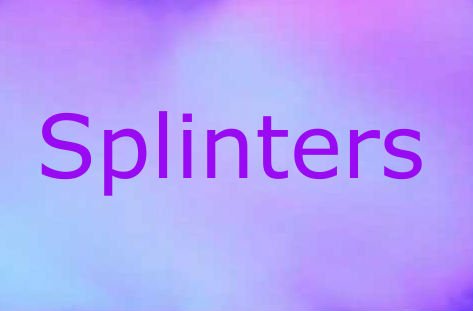 I walked through a door, wood splintered about me, ripping into my clothes, and into my face and arms. My head hurt from the impact and for a moment I saw stars and cartoon birds flying around my head. I collapsed to the floor. Becky offered me her hand.
"Wouldn't it have been easier to just open the door?" she asked. "Rather than just walk through it?"
I took her hand and she helped me to my feet. I brushed the bits of wood from my face, and clothes and looked at the man-shaped hole in the door.
"I wanted to see if I could do it," I said. I poked at the air in front of me and drew a few shapes. The door began to heal itself, growing new wood like a fast forming scab. Becky nodded, her arms folded across her chest.
"Impressive," she said. "This simulation is very impressive."
I smiled. "The pain certainly felt real enough too. Now what else can we do?"
Becky took my hand.
"Let's find out..."