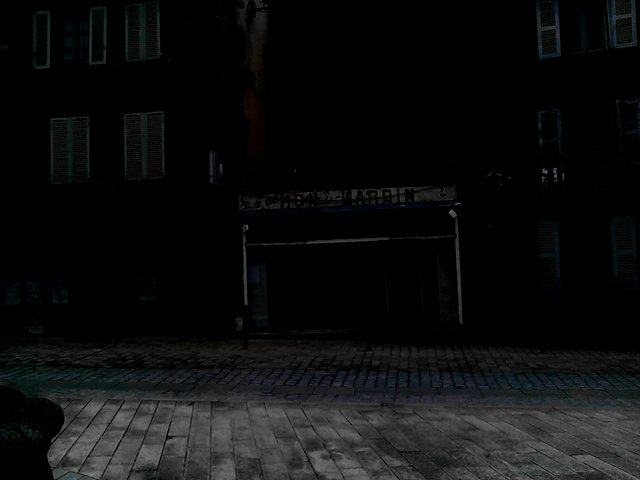 At two thirty in the morning everything in the street is calm.
There is a trash can overturned in the alley on the corner where the deli sits, and a cat sits beside it casually moving it's paw through the contents.
It must have found something, because it begins to eat. It doesn't look up as I pass, it doesn't notice me.
Perhaps, I do not exist. It is a thought I have often, at this time of the night.
When the streets are clear of the noise and bustle of human activity.
Perhaps the world has ended and I am the last human on earth.
Or, worse still, I have died and the world continues on and I am alone, unable to communicate with those around me. It is my nightmare, my terror.
It reminds me of high school when my friends (or at least that is what I thought of them) stopped speaking to me.
They ignored me .
---
Thank you @mariannewest for this brilliant #freewrite challange, and thank you too @elizacheng for your post which led me to the The Most Dangerous Writing App which I used to write this post! The only editing I have done is to put some line breaks in to make it easier to read.
If you don't know what a freewrite is visit @mariannewest her is a link to the introduction post: https://steemit.com/freewrite/@mariannewest/writers-or-wanna-be-writers-wanted-be-free-freewrite
EDIT: forgot to add an image. Took me ages to work out how to add one after the event. But have managed it! This is a photo I took of my town in Central France. Changed contrast and brightness to make it look more twothirty!