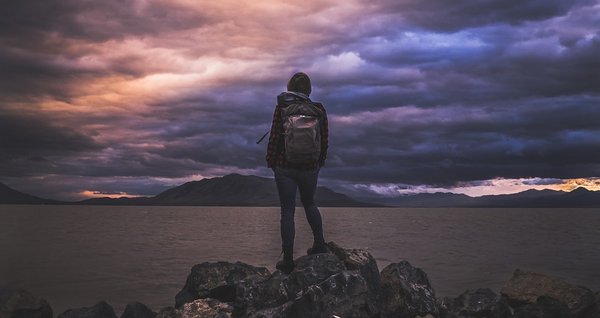 Looking back, he couldn't be all that mad about his years in the academy, sure, he screwed up several times (the school, his life, other people's), but he learned, about life, his visions and himself, and that ultimately was his sole purpose in coming here. What to do now?, he had a couple of job offers in the Magic Ministry, the Artisan's Guild and some classmates who wanted to start their own business. He choose none of those.
This was yet another night of unrest, even though he knew that sleep would help for the hours ahead. The decision was taken, and in his nightstand lay a letter to his parents, with his goodbyes and instructions on how to write to him, his friends Ekryn and Farah would take take of the money he would send them periodically.
Now, just a little bit more before his departure, before abandoning his home of the last 6 years and enter the amazing but scary wide world. He clutched the straps of his travel bag, magically filled with rations, tools and spell ingredients. He still had questions, and he felt the only way to answer them, to be at peace, would be to walk the earth and find them wherever they were.

For: https://steemit.com/freewrite/@mariannewest/day-516-5-minute-freewrite-wednesday-prompt-departure