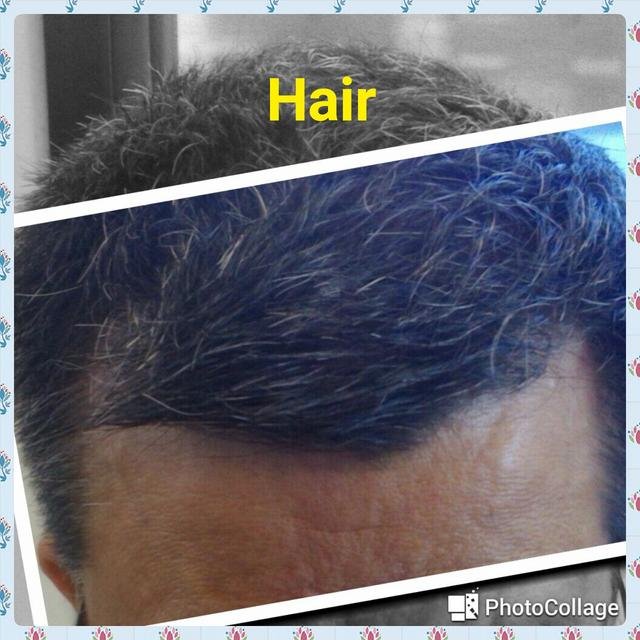 My Hair, Is it true that your hair will change color with age?
Hair is black and the sky is blue
Why bother to cut your hair while it starts to grow
Hair is there to protect your skull from sunlight heat
But your hair gets dusty and ugly when you don't pay attention to it
Why keep your hair then since it trouble you is true
Just spend 10 minutes to give a nice cut through
You will be surprised to get a new look on your hair
I know you still admire those with a blonde hair
Of all, you know you are not belong to the blonde color
Then you change your mind to pick a different color
The younger group look at your hair one kind
It is because the color doesn't go well with your kind
You start to get moody with your hair
And rush to the bathroom to wash your hair
But the color you have dyed remain there
You rush to the saloon and wanted to return your hair color there
Again you are still not happy with your hair
Don't cry when your hair starts to drop until no hair
One day you may become a man of no hair
By then you will look for treatment to regrow your hair
Value and be kind of what you already have
It is only natural that you live with what you have
This is my first attempt to write this 5 minutes freewrite to describe hair
I don't call it a poetry because I don't think it is but it sounds quite nice to read through.
What do you think?
This post is written by @DigitalMind
This freewrite selfie contest is posted in conjunction with the 200 days 5 minutes freewrite contest organized by @freewritehouse and @mariannewest
Disclaimers
poetry is made up by @digitalmind and it is meant for sharing.
This post was written and photo taken by @digitalMnd with Asus built-in app