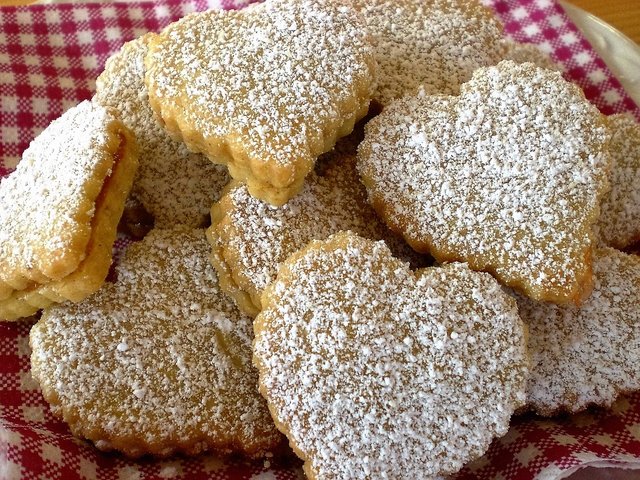 Source

Thank you to @mariannewest for this challenge:
https://steemit.com/freewrite/@mariannewest/day-466-5-minute-freewrite-tuesday-prompt-cookie-cutter
Hey Everyone!
What a lovely prompt today. With Valentine's Day on the horizon, I chose those delicious cookies from Pixabay as my header.
Heart-shaped cookie cutters have been used but they come in all sorts of shapes and sizes. In my kitchen, I have Christmas tree, stars, pelican, hearts... and several more shapes. They are so nice to use and help you with a theme if you are cooking for a party.
I also like sandwich cutters. They are the big brother to cookie cutters. I have a teddy bear shaped one that the kids love.
Mmm, I am hungry noe!
Thank you for reading my post.