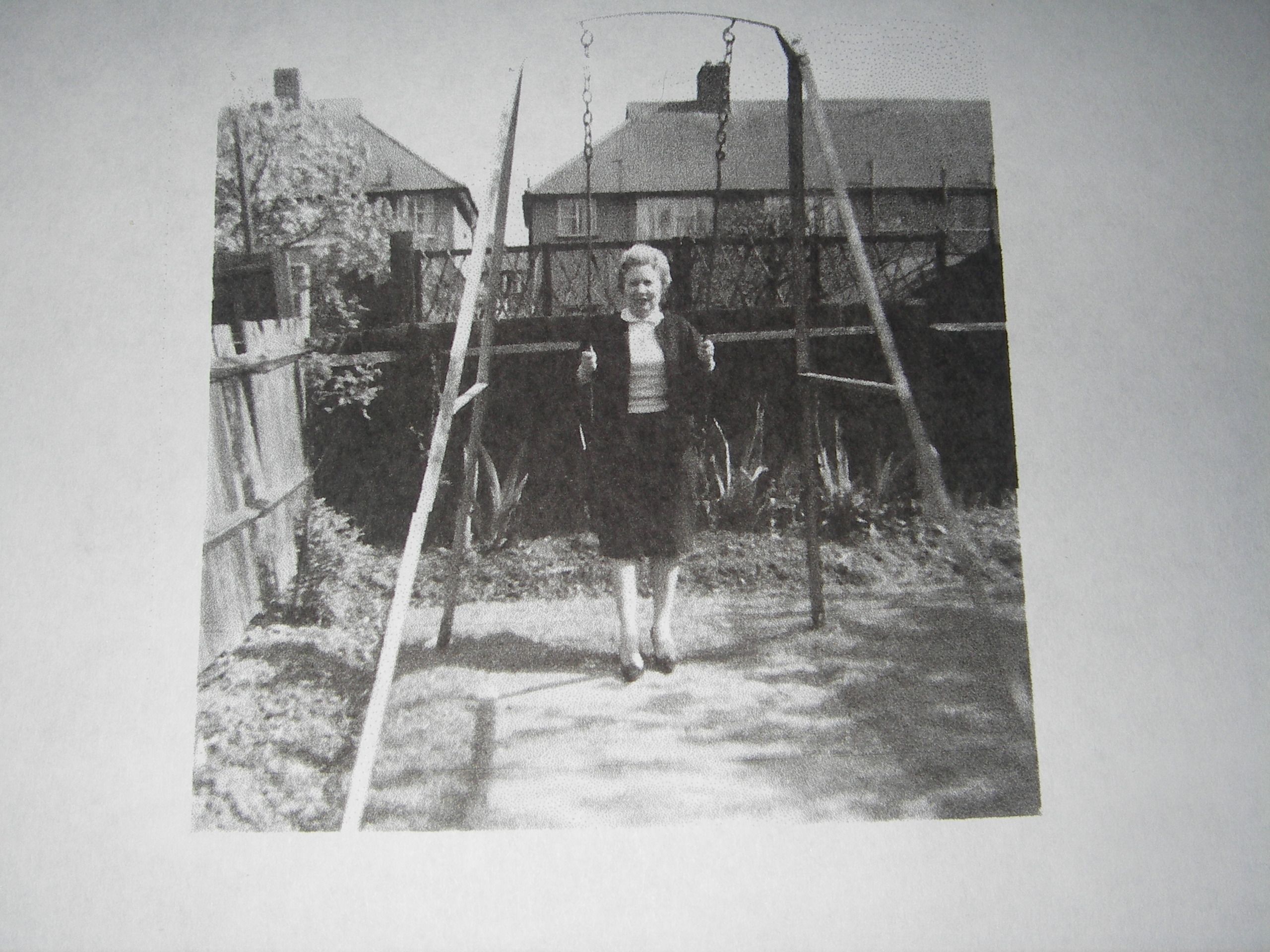 Thank you for this challenge.
Here is a link to the freewrite post:
https://steemit.com/freewrite/@mariannewest/day-211-5-minute-freewrite-friday-prompt-swing
Swing
Above you can see my Great Auntie Bella on my swing. She is wearing her mink-trimmed shoes. She was very proud of them!
I loved that swing when I was a child. I could work it up to 'double bumps' then fly off!
I don't see children playing that way anymore. Mothers have got so danger conscious. If you had a mother like tahat in my day, you made sure she didn't see the fun things you did.