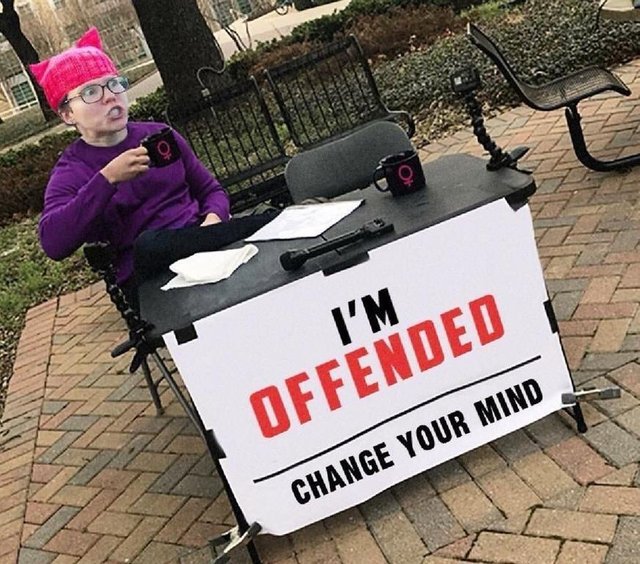 During his commencement speech at the University of Michigan (4 May 1991), George H.W. Bush talked about political correctness and the dangers it posed to free speech. At that time, the Internet was barely known, social media didn't exist, ideas weren't easily propagated across the globe with the click of a mouse. So, for people living at the dawn of the 90's, Bush's speech didn't have a broad reach and perhaps may have seemed unimportant or not very relevant for those who heard it. Moreover, the world was busy with the aftermath of the first Iraq war, so the speech went unnoticed.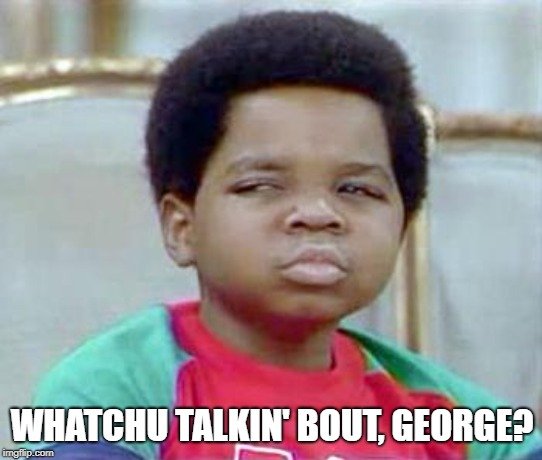 Fast forward to 2019, that speech is like an open book of revelations. It prophetically described the intolerance that has plagued campuses and free speech, all in the name of political correctness and the fear of offending someone, somewhere, with a trivial word or gesture. Millennials were brewing in 1991, became a twisted generation today. From the USA, to Canada, to France, to the UK, to Australia, etc... Many have become brainwashed by intolerant ideologies, where any external idea or questioning of the ideology threatens their "safe space" and must be suppressed with violence. Their feelings must be respected above logic and rational thinking. Comply or be assaulted.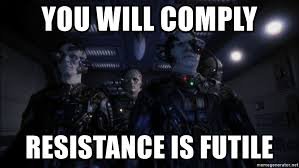 A recent example is the case of Hayden Williams, who was hatefully assaulted at Berkeley by a Leftist, because he's a conservative (https://eu.usatoday.com/story/opinion/voices/2019/03/06/berkeley-conservative-students-campus-college-bias-punch-column/3065895002/)
What's more dangerous is governments worldwide implementing laws that are gradually prohibiting free speech, to protect snowflakes from being offended. People who don't submit to these laws get jailed. The thought crime police from Orwell's "1984" is finally here. It's sickening how extreme the world has become. Liberal and democratic nations/people who lectured others about free speech, have themselves become intolerant, oppressive and authoritarian. In this era of social media, it has become easier to spread bad ideologies and brainwashing. Hollywood, Facebook and Twitter are examples of fertile grounds for censorship, double standards and propaganda.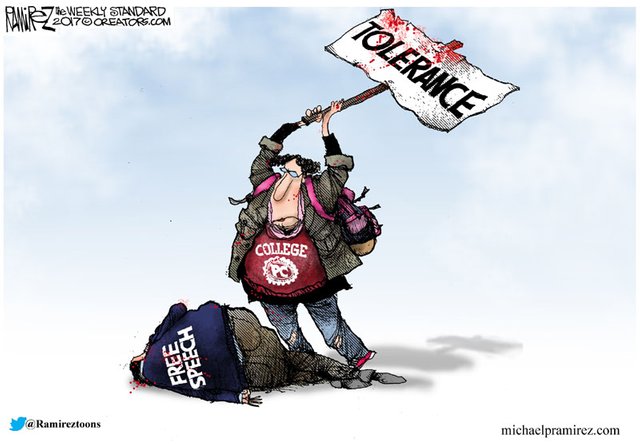 https://mu-warrior.blogspot.com/2017/02/the-politically-correct-version-of.html
---
I think Bush's speech is important to reflect upon to draw parallels to our current culture. We need to do our best to protect free speech. If we don't, the next generation would be an army of brainless zombies thriving on ignorance and hate.
Ironically, on the 200th anniversary of our Bill of Rights, we find free speech under assault throughout the United States, including on some college campuses. The notion of political correctness has ignited controversy across the land, and although the movement arises from the laudable desire to sweep away the debris of racism and sexism and hatred, it replaces old prejudice with new ones. It declares certain topics off limits, certain expression off limits, even certain gestures off limits. What began as a crusade for civility has soured into a cause of conflict and even censorship.
Disputants treat sheer force, getting their foes punished or expelled for instance, as a substitute for the power of ideas. Throughout history, attempts to micro-manage casual conversation have only incited distrust. They've invited people to look for an insult in every word, gesture, action, and in their own Orwellian way, crusades that demand correct behavior crush diversity in the name of diversity. We all should be alarmed at the rise of intolerance in our land and by the growing tendency to use intimidation rather than reason in settling disputes.
Neighbors who disagree no longer settle matters over a cup of coffee. They hire lawyers, and they go to court. And political extremists roam the land abusing the privilege of free speech setting citizens against one another on the basis of their class or race. But, you see, such bullying is outrageous. It's not worthy of a great nation grounded in the values of tolerance and respect. And so let us fight back against the boring politics of division and derision. Let's trust our friends and colleagues to respond to reason.
As Americans, we must use our persuasive powers to conquer bigotry once and for all, and we must, and I remind myself a lot of this, we must conquer the temptation to assign bad motives to people who disagree with us. If we hope to make full use of the optimism I discussed earlier, men and women must feel free to speak their hearts and minds. We must build a society in which people can join in common cause without having to surrender their identities.
You can lead the way. Share your thoughts and your experiences and your hopes and your frustrations. Defend others' rights to speak. And, if harmony be our goal, let's pursue harmony, not inquisition.
---
Available & Reliable. I am your Witness. I want to represent You.
🗳 If you like what I do, consider voting for me 🗳