Here we are again, dear reader.
I know that you know that on any given Tuesday we can simply continue doing all the work the world needs to maintain the levels of goods that we consume, but stop paying to get that work back from the crapitalusts, who live merely to leach off the workers, and viola!
Freedom!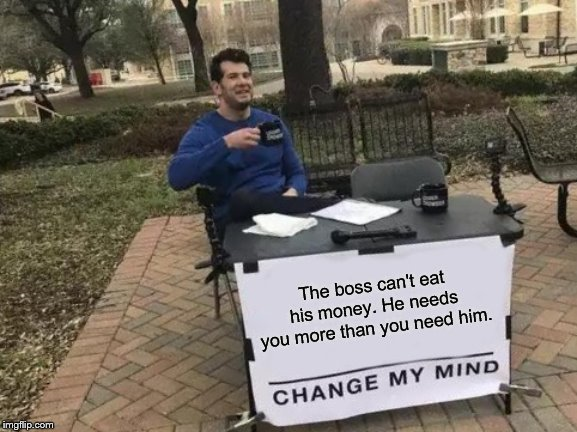 We do all the work, sell that work product to the crapitalusts for wages, then buy that work product back at a discount that they call 'profits'.
Then, we get all worked up over how lucky we are to support this leaching class!
Why without them we would be doing all this work for nothing!
We are very lucky that they deign to employ us at all, or we would all be living under bridges.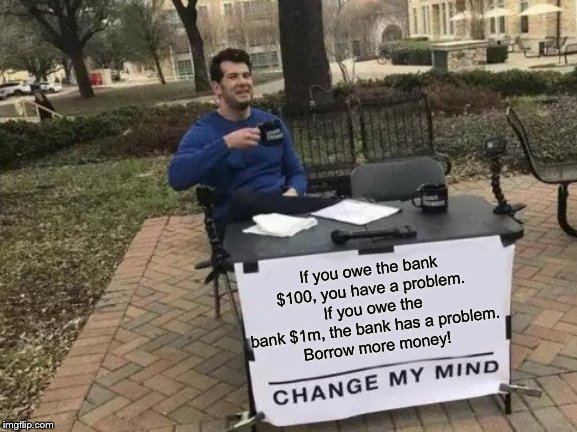 I don't know who thought crapitalism was the greatest thing since sliced bread, but clearly they are mistaken.
It's great for the 1%, but everybody else gets to suck it?
Not me, buddy.
They are gonna have to find some other sucker.

If I come to your door and force you to do something that you don't want to do, it could be said that I was batting for team satan, yes?
God does not force us to sing in the choir, pay the plate, nor even not take his name in vain.
God doesn't force us to do anything.
Ergo, if somebody is forcing you to do something that you don't want to do, that person is batting for team satan.
Yes, grandma, even you.

This is the prime problem in the world.
Folks just naturally want to bend over to anybody that seizes power.
They worship men in uniforms.
They are mindwarped by the flashylight boxes the world over.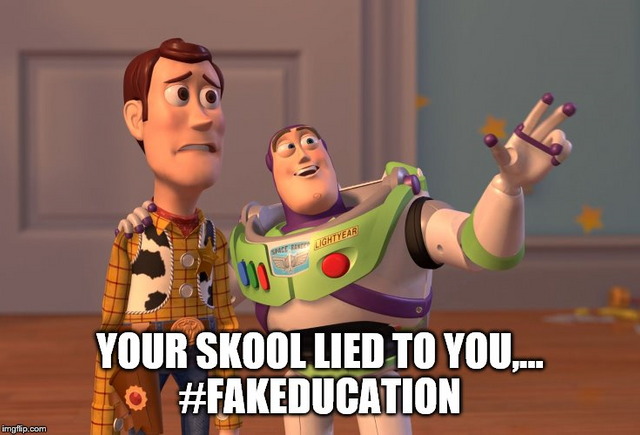 I know my readers don't need to free their minds, it's the ones that refuse to read me that I am worried about.
Please reach out to them, dear readers, they mostly have muted me.
Their cognitive dissonance made them.