in the eye of the tiger
Run wild through the jungle,
Almost shot for the fur, how unfair.
People are on your trail,
They don't know what they're doing, what is here on going?!
When will the humans leave them alone?
Oh my God, why only they hate you so much, prince of the jungle thron.
Staring at the moon,
I hope you'll be spared.
Your golden eyes shine so bright in the beauty of the moon light.
Ears flickering at every unknown noise, legs moving so fast,
They are hunting you,
You have no choice.
Carefully you feel the traps,
But if one of them catches you, you'll scream out of pain and echo.
Your blood is flowing,
The hunter is proud, now he enjoys his fame a lot.
When will people leave you alone?
When will they finally stop hating nature so much?
text and pic/ drawing made by myself. Peace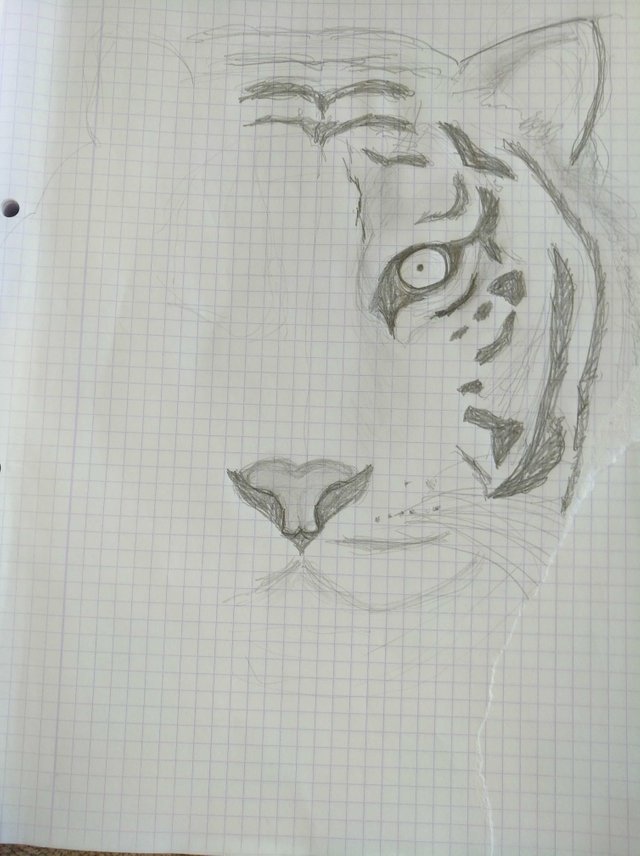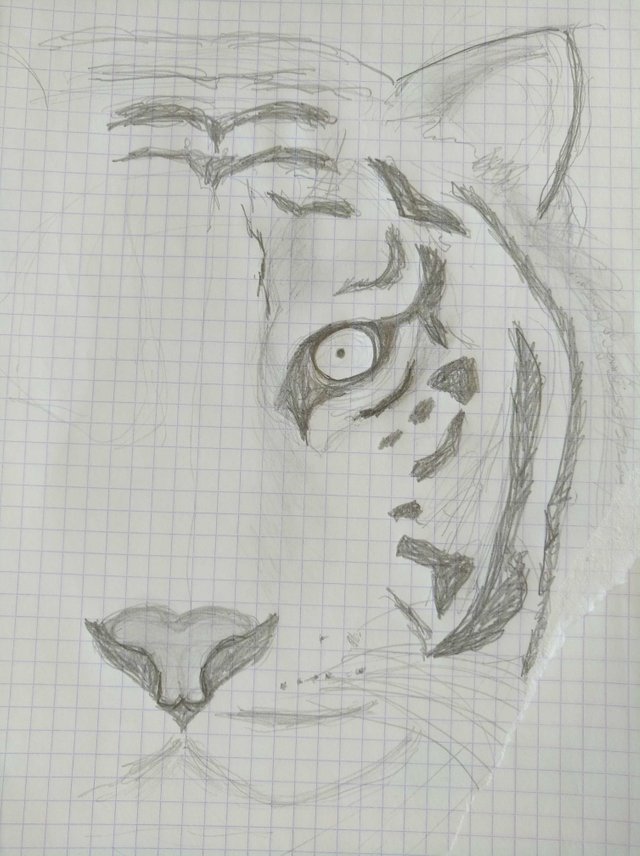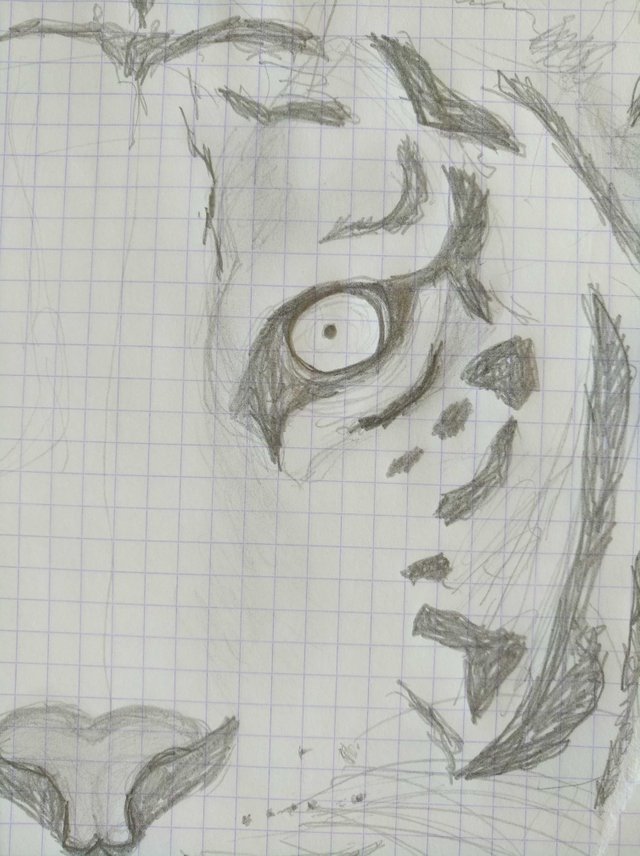 no olho do tigre
Correr selvagem pela selva,
Quase morto pelo pêlo, que injusto.
As pessoas estão na sua trilha,
Eles não sabem o que estão a fazer, o que se passa aqui?!
Quando é que os humanos os deixarão em paz?
Ai meu Deus, por que só eles te odeiam tanto, príncipe do trono da selva?
Olhando para a lua,
Espero que sejas poupado.
Seus olhos dourados brilham tanto na beleza da luz da lua.
Orelhas tremeluzindo a cada barulho desconhecido, pernas se movendo tão rápido,
Estão a caçar-te,
Não tens escolha.
Cuidadosamente você sente as armadilhas,
Mas se um deles te apanhar, vais gritar de dor e eco.
Seu sangue está fluindo,
O caçador está orgulhoso, agora goza muito da sua fama.
Quando é que as pessoas o deixarão em paz?
Quando deixarão de odiar tanto a natureza?
Texto e imagem/ desenho feitos por mim mesmo. Paz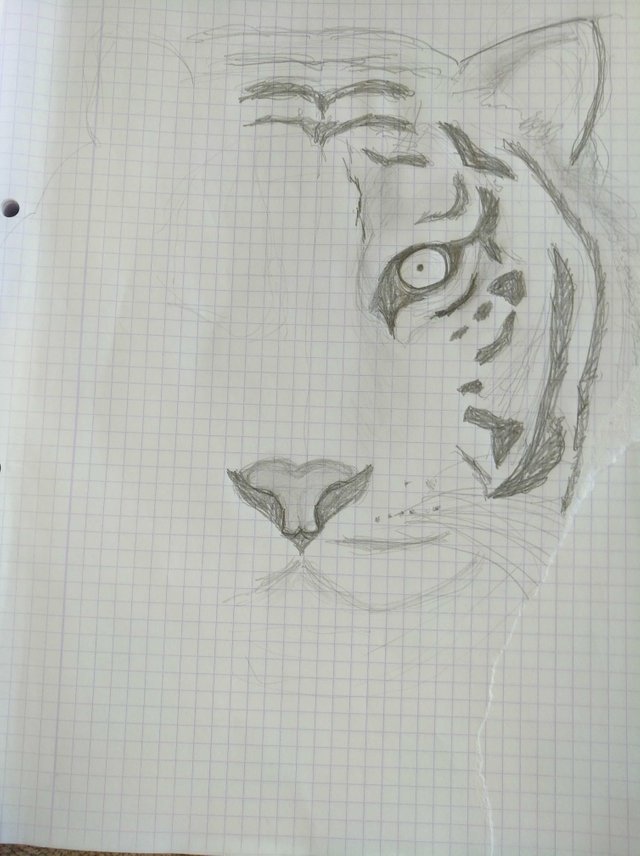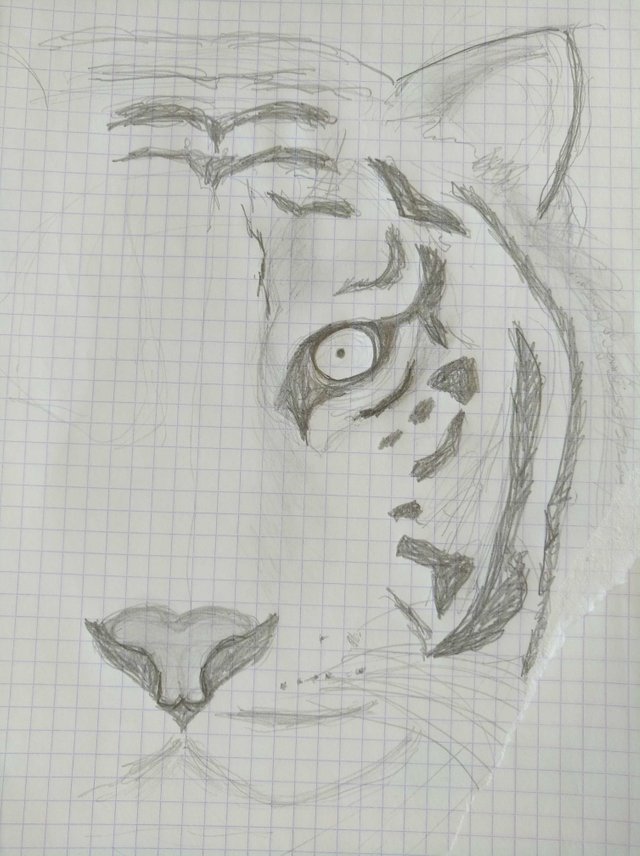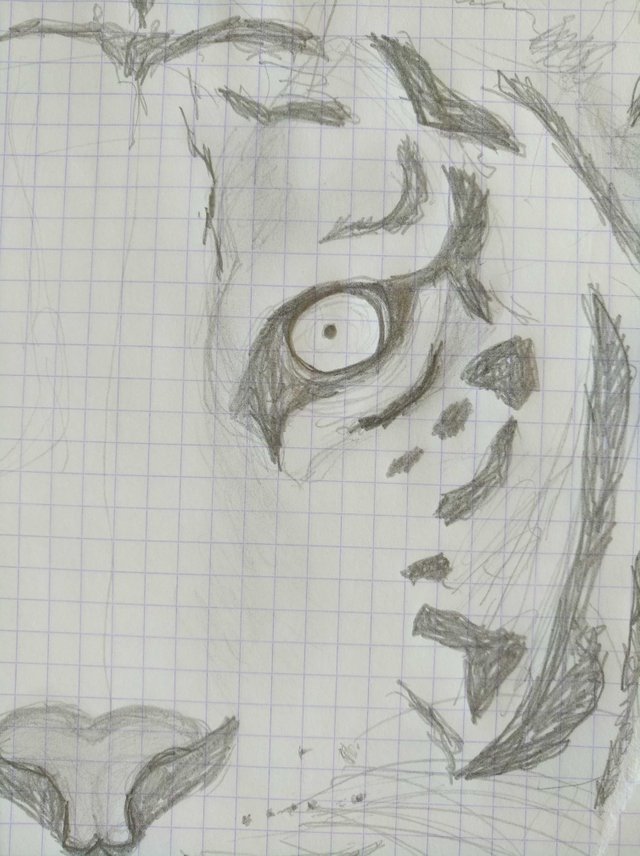 im Auge des Tigers
Renne wild durch den Dschungel umher,
Fast wegen dem Fell erschossen, wie unfair.
Die Menschen sind dir auf der Spur,
Sie wissen nicht was sie tun, was machen sie nur?!
Wann werden sie dich in Ruhe lassen?
Oh mein Gott, warum nur sie dich so hassen.
Starrend auf den Mond,
Ich hoffe du bleibst verschont.
Deine goldenen Augen, so leuchtend hell.
Ohren, die bei jedem unbekannten Geräusch flackern, Beine die sich bewegen so schnell.
Vorsichtig erspürst du die Fallen,
Doch wenn dich eine erwischt, brüllst du aus Schmerz hallend.
Dein Blut es fließt,
Der Jäger ist stolz, seinen Ruhm er nun genießt.
Wann werden die Menschen dich in Ruhe lassen?
Wann werden sie endlich aufhören die Natur so zu hassen...
---
text and pics/ drawing made by myself. Peace