He's running to be the star of his own show. Numerous threats and insults to fellow anarchists, men, women, and children, display that he's got some real issues.
Does he want people to be free? Probably. I think at heart he is a good person. Do his actions support this claim? No, not really.
Anyone that disagrees with him is a "coward" (Larken Rose), a "troll" (me), or "mentally disturbed" (former treasurer Angela Owens, ex-girlfriend Macey).
He's upvoted comments calling for people to be literally killed, and been explicitly notified of this, and refuses to address it. He has threatened 9-year-olds with lawsuits and losing their parents.
That's all "personal stuff" though, KafkA! So what?!
The worst thing is that he has called upon Voluntaryists to "put down the ideology" (what ideology do we have, save individual self-ownership, and why would I ever "put that down"?).
I've suffered a bit as far as reputation for talking about this. But you know, you can't hold two mutuallly exclusive positions. You can't say you'll be the central "custodian," redistributing resources and making policy, and simultaneously that everyone can ignore your policy.
There is a cult of personality. I'll be crucified for pointing it out maybe. But the "crucifixion" of internet vitriol is laughable to me, and sad.
He may be man who means well at heart, but no man is fit to rule another, and displace the free market as the central authority. Fingerprints for homesteading?
Federal elections can grant authority?
Centrally planned distribution of resources in favor of local free markets and supply and demand deciding?
This is politics, not voluntaryism.
(mail me @voluntaryjapan@protonmail.com for proof/corroboration of all this).
Fuck federal elections and Sunday school leaders. Get free. For yourself.
~KafkA
!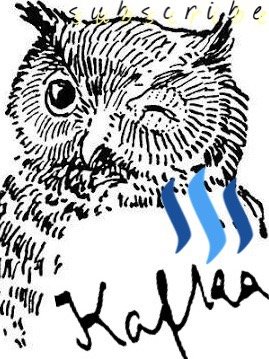 ---
Graham Smith is a Voluntaryist activist, creator, and peaceful parent residing in Niigata City, Japan. Graham runs the "Voluntary Japan" online initiative with a presence here on Steem, as well as DLive and Twitter. (Hit me up so I can stop talking about myself in the third person!)