Intro:
Many of us aren't made of money and we don't have bitcoins after bitcoins to spend buying alt-coins. Other have those bitcoins but hate getting ripped of by fees. After all, ever crypto counts. Today I will be showing you guys how to get a passive income without investing too much time and how to get back at the fees those exchanges charge.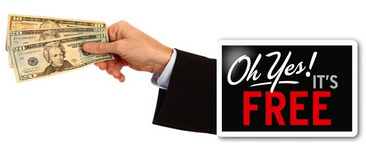 Faucets:
Faucets are the easiest way to get free altcoins and free money without doing too much work. However, faucets are always scary for people. Some faucets could have viruses or malware and might not even payout. Fortunately, we have EPAY. The EPAY platform offers you faucets for many coins such as Bitcoin, Dogecoin, Peercoin, Ethereum, Litecoin, Dashcoin, Primecoin and a few others that are coming soon. Although EPAY does have a payout threshold you have to meet requirements are easily fulfilled. Only 10 Doge for a payout for example. 
If you are like me you are probably a skeptic too. So, I decided to spend 10 minutes while I was watching Netflix to see if I could make any money in the meantime. To my surprise I really did get paid and made some cryptos and I was very happy. Here are some screenshots: 

All of this was achieved in 5 minutes. A bonus tip I can give to you all is to put that Doge into Lending to make some extra profit in the meantime. 
You don't have to make wallets:
You don't even need to download wallets for these coins.... Just use your poloniex/bittrex or any other exchanges deposit address. Simply take a screenshot of it and confirm your address and your good to go. So simple! Time to start earning!
FREE MONEY:
What are you waiting for? Signup to Epay and enjoy the riches you can collect while watching your Netflix. Easy and simple and you can fight those fees from the exchanges and make some passive income so why not?