Was für faszinierende Bilder
man auf diese Weise machen kann, sieht man am Beispiel unten. Sicher bekommt ihr es noch besser hin. Eine Vorher-Nachher-Reihe der Kameras wäre auch witzig. Meine hat es zum Glück überlebt.
Bei einer Belichtungszeit von einer Sekunde bei Blende 11 und ISO 640, wurde die Kamera an der Handschlaufe in den von Laternen und einem Schornstein erhellten Nachthimmel geworfen.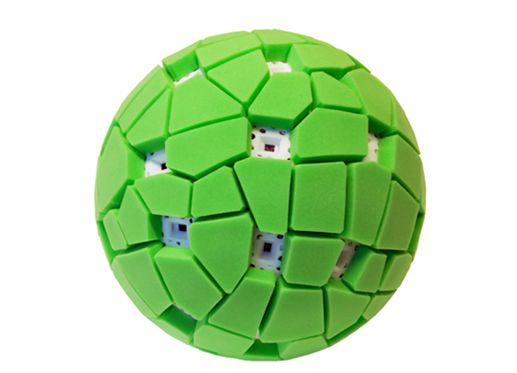 Quelle: www.panono.com
Sogenannte Kamerabälle kann man besser werfen.
Sie liefern 360 Grad Bilder und Panoramaaufnahmen mit Übertragung zum Beispiel auf das Handy. Erfunden wurde sowas mal für die Rettung von Menschen in schwierigem Gelände. Heute nutzt es unter anderem die Polizei.
Dazu findet ihr bei Heise Online diesen Artikel: 360-Grad-Kamera zum Werfen
---
You want good pictures? Throw the camera away!
What fascinating pictures can be taken in this way can be seen in my example image with an exposure time of one second at aperture 11, ISO 640 the camera was thrown into the night sky at the hand loop.
So-called camera balls can be thrown even better. They deliver 360-degree images and panoramic shots with transfer to the mobile phone.
This was once invented for rescuing people in difficult terrain. Today the police use it. You can find it atHeise Online: 360 degree camera for throwing
So.....You want good pictures? Throw the camera away!
Kind regards, your @montiamore