It was an eventful Formula 1 race, today in Brazillie. Very exciting to watch. That was very positive.
The top 6 is very close together and Max Verstappen headed for a number 1 podium spot.
And if Ocon did not drive him into a kamikaze action, he would have kept this place. But unfortunately Max Verstappen became 2nd due to this foolish action.
Anyone who can delve into the head of a top athlete who in the heat of the battle was taken away by another, can imagine that you want to give someone a punch in their eye after the game.
Verstappen's reaction when he met Ocon behind the stage was understandable and very mild.
In the past, this kind of people would knock each other out of the building. But nowadays, because everyone has to be politically correct, a little bit of pushing is already too much to handle for most people.
In fact, after this incident, he must report to the race management to explain his behavior.
Man, what a soft world we are living in nowadays, where did the time go, that you could stand up for yourself and knock the shit out of someone who robbed you from victory?
In the end he was brutally taken away from the first place, making him finish second place on the podium.
After the ceremony there is champagne closing to celebrate the podium places. Do notice the word CELEBRATE.... you cannot celebrate something that is taken from you. It is just that simple, no one can.
Of course you do not celebrate
And Max Verstappen, full of adrenaline and anger (understandable), chose not to celebrate in the festivities. He walked down the podium.
Of course, on paper unprofessional and not as it should be, but I thought it was great to see real emotion instead of protocol. And who wants a grumpy athlete to leave his mark on the joy mood? No, he can be angry with me. That is what people want to see, emotional reactions and risky overtaking on the race track.
I would personally put the magnum bottle of champagne, if I was Max Verstappen, into a hole at driver Ocon, preferably where the light does never shine.
Of course they are ultimately true sportsmen and not politicians, for god sake.
---
Fellow Steemians, have the best day!
Life is for living, so live it! - @s3rg3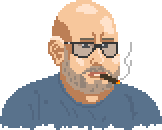 ---
I am a witness with our developer group @blockbrothers for the Steem blockchain.
If you want to support us we would appreciate your vote:

Or set us as proxy and let us vote for you:

---
We build Steemify, a notification app for your Steemit account for iOS.
Get it Here: