How To Start Forex Trading In The U.S.?
If you would like to know what it takes to start forex trading in the U.S., this article is for you. You'll learn the steps you need to take and start making money through forex trading in us. Forex trading is legal; hence, you'll do the right things. However, Forex trading is a trick; hence you need to know what it takes to get started trading.
One reason forex trading in the U.S. is not popular is that there are few forex brokers. Thus if you are a starter, you'll find it not easy to venture into trading. On the other hand, it is contrary to U.K. and Australia because there are many forex brokers from the respective country. Among the reason why there are few Forex brokers in UIS is that you have to be licensed by the National Futures Association, and there are requirements you have to meet; hence few meet them. But that doesn't mean you cannot trade in forex in the U.S. Here are steps you need to take and get started Forex trading in the U.S. Easy Steps to start Forex trading in the US.
Below are crucial steps to undertake and get started in forex trading in the U.S:
1. Connect to the internet
Forex trading is done online; hence, first of all, you need to ensure you are connected to a reliable internet connection. There are different intent providers in the U.S.; hence search for you that suits your need and budget. Also, you need to have a computer or smartphone, or tablet. The device you get should be able to support the trading platform. Note: The internet connection needs to be stable because if it goes down, you can make losses.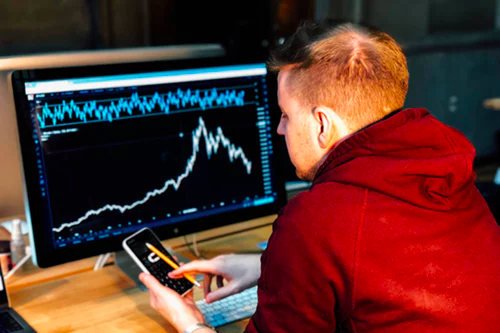 2. Search online forex broker
The next step is to search for a Forex broker and open a forex trading account. Several forex trading in us can assist you in getting started to forex trading in the U.S., but the forex brokers can come from anywhere; there is no limitation. It is imperative to search for a forex broker who meets your requirements. A good forex broker keeps your money separate from its own and is licensed by the country of residence like the U.K.'s Financial Conduct Authority (FCA) or the U.S. Commodity Futures Trading Commission (CFTC).
3. Open a trading account and add money
When you select your forex trading broker, open an account and fund it to get started trading. Different brokers accept different ways to fund the account, but almost all accept bank wire transfers, debit card payments, or transfers from electronic payment providers such as Skrill or PayPal.
4. Have access to the forex trading platform
Now you have an account, and there are funds to start trading, the next step is to download the trading platform powered by your broker. In most cases, forex brokers offer a proprietary trading platform or support a popular 3rd-party platform, for example, MetaTrader4 and 5 (MT4/5) from MetaQuotes.com.
5. Begin trading
The last step is to start trading in the U.S., as you have all that is required to start trading. If you are a starter, first try the demo account to test how the trading is done before going live. It is also important to go for the demo account first to establish which strategies will help you make money without risking your funds.