I have been BULLISH Long term Interest rates for the last couple years since I called the LIFETIME LOW under 1.5 on the 10 year in 2016. Rates move SLLLLOOOOOWWWWWWWW so this is a long term mover here. You honestly can't make it up either. Just when the fakenews financial media goes bullish rates is exactly when growth begins to slow and 4+ more hikes are "on the table" (which aren't happening or the market crashes) rates begin to plummet.
I am now bearish rates in the intermediate term and I believe you are going to get a crack of 2.7% here which may be the LAST crack of 2.7% on the 10 year yield of our generation (which is a LONG TIME).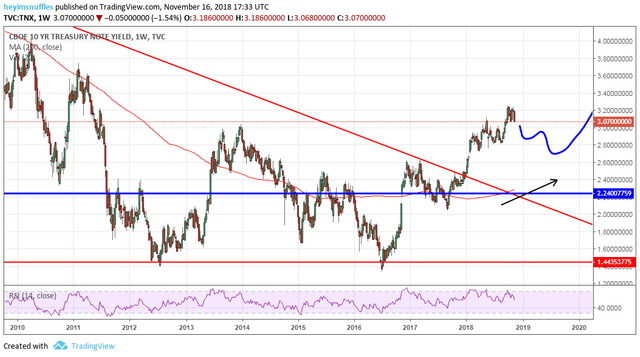 We have entered into a SECULAR rising rate environment which will have monster swings both down and back up along the way..here comes a down swing so What is the Play here??
Leave your answer in the comments.
Follow me on Twitter Here


CRYPTO SNUFF

Published on



by heyimsnuffles
---