Hi Steemians! With the Football season coming, today I decided to start a Steemit Fantasy Football League! This is so that we as a community are able to develop strings beyond a simple comment in each others posts, you don't need to be a Football Fan to join, you just need to have the desire to experiment, learn, and create Steemit friends. For this I have also created the NFL-FANTASY channel in the Steemit Chat, so that we have a place where we can speak freely about the Fantasy League.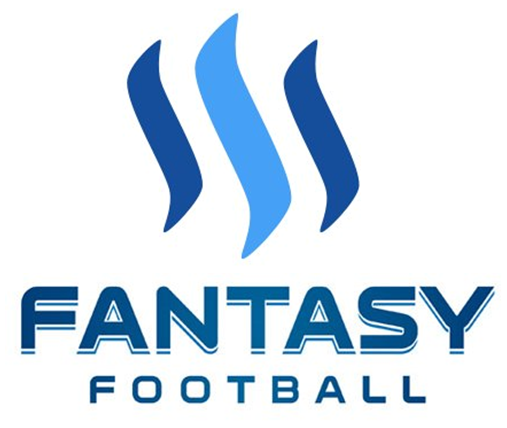 I know someone tried to start a Steemit league before, and it looks like he failed, this time I encourage you to be a part of this, be a part of a this team building exercise among the Steemit community! Steemit is an excelent community and a place where you should create and harvest relationships! And what better to do this than Football!
Again, if you do not have Football knowledge you can still participate, you only need to demonstrate your desire on being a part of this.
Instructions to submit your application for the Steemit League.
1)Go to the Custom League Directory and type "Steemit" on the search field and hit Search.

2)Click on the League's APPLY button, and fill in the Message. Please explain in this message your reasons to join this NFL league. Please include your Steemit username here.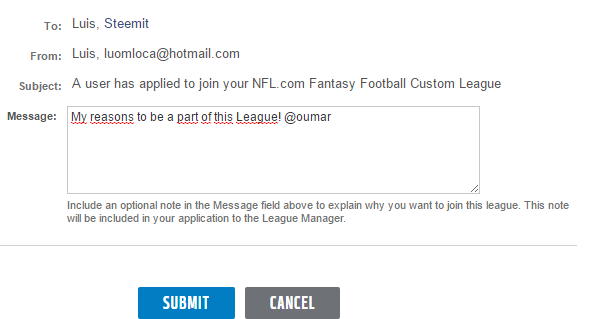 3)Finally click SUBMIT.
League Details
The league will admit 20 teams
There will be a Standard Live DRAFT on the 3rd of September.
Head to Head with Playoffs on the Weeks 15 and 16
We can come up with a prize for the first places in the Chat Room
Since we are going to have a Live Draft in 2 weeks, please join as soon as possible, also join the Chat Room so that we get to know each others, remember this is the point of this exercise (and of course enjoying Football).
Again if you have any doubts please join the Steemit Chat nfl-fantasy channel or send me a private message, my Steemit Chat user is Oumar.
I hope you take part on this Steemit Community Exercise!