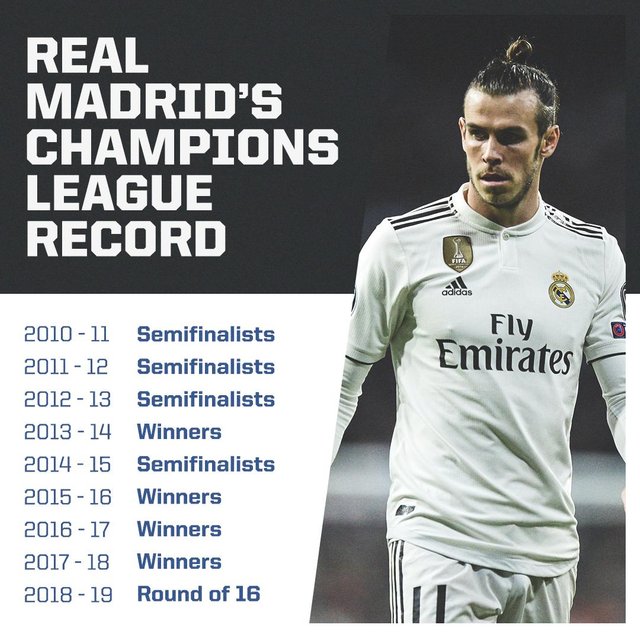 [Source]: Twitter (ESPN)
The mighty Real Madrid fell heavily to Ajax and it was a thunderous and a resounding fall, with its echo still having the effect till this morning. Wow! What an effort from Ajax.
Real Madrid must have thought they had gone through which was evident by the deliberate second yellow card Sergio Ramos picked up just to miss this tie, so he can be available for the next round.
Ajax played with intent, with energy, with poise, with class and most of all, with sheer determination. Having the early goals before 17th minute must have given them a new belief that they can go all the way. Indeed when it comes to football, never rule anything out until the last minute.
---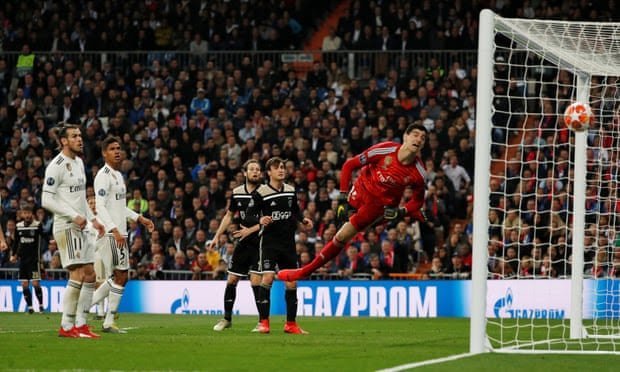 [Source]
Real Madrid were a shadow of themselves and they thought they were back in it when they got one goal back but then, Ajax added more insults to their injuries. Tadic; the former Southampton man turned the game on the head and made Casemiro with other Real Madrid midfielders looking ordinary.
Indeed, when a big game player is playing without confidence, he looks ordinary and the same goes with a player that has been considered "ordinary", with a bit more confidence he will look extraordinary.
This is another big game that Real Madrid has lost at home and it seem there is no limit to their downward slope right now. I also think playing Barcelona twice in less than a week took its toll on some of the players and like we will always go back to this topic; they missed Cristiano Ronaldo and they are being punished by not adequately replacing him.
---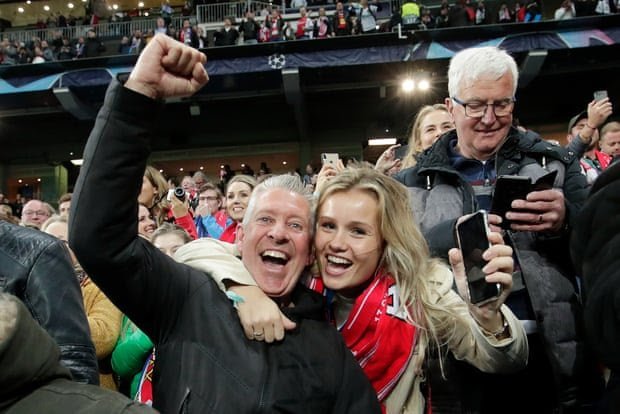 [Source]
Real Madrid have many problems and I will cite their President as a huge chunk of that problem too. It is obvious that La Liga is out of sight for them and let's hope they won't slip into Europa League instead.
Ajax were worthy winners and we cannot take away from them this amazing feat that they have achieved. It is not everyday you see Ajax beating Real Madrid by 4 goals to 1, at Real Madrid's ground.
Ajax did the unthinkable and humbled Real Madrid. What a day!
---
Thank you for your time.
---
My pen doesn't bleed, it speaks, with speed and ease.
Still me,
My tongue is like the pen of a ready writer.
Olawalium; (Love's chemical content, in human form). Take a dose today: doctor's order.
---
Request:
Hello everyone, How are you all doing today? Wanna keep up with what @tangerinetravels are up to? Kindly subscribe to their channel on YouTube, click like on their videos and in Maddie's voice "Gong that bell", so as to be notified every time they post new videos.
Their progress on YouTube has been so impressive, I would love you to be a part and be another reason to make them push further. Thanks in advance.
---
Follow @sprtshub, @stach and @stach.pay to keep up with the amazing stuff going on in this amazing community. Decentralizing the offline and making impact everywhere. I am glad to be a part and it would be nice if you would too.
Join the discord server here:
https://discord.gg/ryA7BBE