Wayne Mark Rooney, philanderer, gambler and lover of middle-aged prostitutes, as well as once being known as a great footballer, has made his first steps into football management by signing for the 'huge' Championship club, Derby on an 18-month contract.
He will commence his role as player-coach in January wearing the unfamiliar number 32 shirt.
Number 32 ?
Yes, the number of gambling company and huge football sponsors Bet32 who appear to be funding this move. How else could a championship club afford £100,000 a week wages with the extremely restrictive Financial Fair Play rules hanging over our heads? It seems they are doing it by making him a coach too and thus splitting his wage into two although they have said he will be used as a player primarily and hope the commercial benefits match his costs.....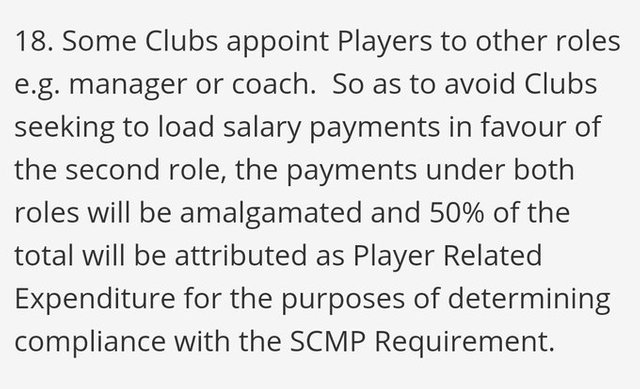 There are of course rules about 'spirit of fair play' too so let's hope the EFL take a long hard look at this!
It sounds like a load of manipulative money shenanigans to me so I hope the Football League are taking a close look at the financial implications of this deal, not to mention the ethics of allowing one gambling company to sponsor so many clubs in one division, including Leeds.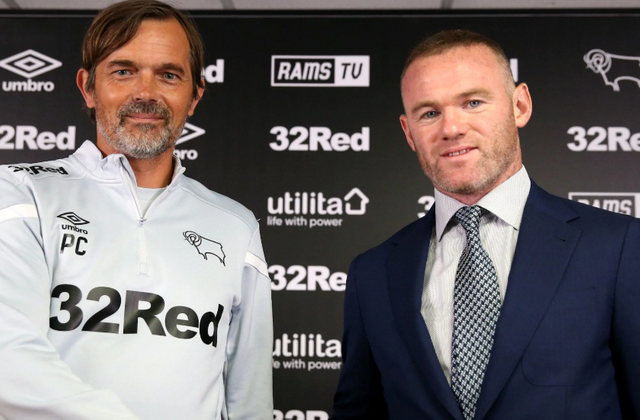 Bet32 are currently Shirt Sponsors of 5 teams - Leeds United, Aston Villa, Derby County, Preston North End and Middlesbrough
Just shows how much money Bet32 are making, their deal with Leeds alone was for three years initially but extended by two more years until the end of the 2021/2022 season
Unibet, another of Bet32's parent company brand are also sponsoring the Leeds training kit but these sponsor logos will thankfully not be appearing on any junior replica kit.
Fortunately, Leeds refused to allow Bet32 to use their 'red' coloured branding on our shirts, hence it appears in Blue. Leeds don't ever have the colour red anywhere on their shirts, ever!
So back to Rooney
Good career move for him or simply a once-great footballer coming to the end of his career and trying to make one final big cashout? Surely with all the money he has earned over the years, including £13 million GBP in 2015 and $2.7USD a year on his basic playing wages alone with DC United, not be enough so he doesn't need to sell his soul to the ultimate in tacky and crass commercialism?
Perhaps the stories of him losing £700,000 gambling with teammates while on England duty were true after all......
https://www.skysports.com/football/news/11667/2373030/rooney-shrugs-off-betting-claims
I wonder if he will be posting his affiliate link on his Twitter feed?
Marching On Together
All images and videos are used without the express authorisation of the copyright holders. They are used under what's known in British law as "Fair Dealing" or under US law as "Fair Use" exceptions. For example, exceptions relating to research and private study, criticism or review, or news reporting. For more information visit the UK Gov website or the US Gov website.