I will be so glad when this current transfer window closes on Thursday the 8th of August at 5 pm BST. All the rumours and nonsense drives me even more insane after the season has got underway, how long do clubs need? Why is it all so last minute?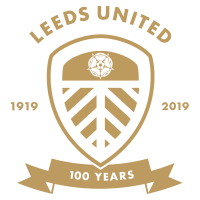 Anyway, time to have a look at the final rumours and movers and shakers at Leeds as we get to the last couple of days and it seems there is an awful lot going on!
Firstly, there are reports that our best striker Kemar Roofe has signed for Anderlecht. He has almost definitely had a medical at the weekend so I suppose it's just a matter of time before the official announcement is made. This is a really strange move as he isn't getting any European football there and I can't really believe they will be paying much more salary than he gets at Leeds so perhaps its just a personal decision. We will have the £6.5 million in the bag to get someone else quickly I hope. I really don't want to be relying on Bamford but on a more positive note, just like last year, we have many players who can score as the three goals scored by three different players on Sunday showed!
Currently, we are being linked with Liverpool's Ryan Kent, Arsenal's Eddie Nketiah, Argentinian and Irish Inter Milan youngster, Facundo Colidio and Ryan Nolan, a centre-back. What're the chances of us getting none of them before the window closes? We are Leeds after all!!
A new goalkeeper might be nice too after Peacock-Flapper's departure to Burnley. I love Kiko Casilla but he does have you on the edge of your seat with some of his more risky manoeuvres!
At the end of the day, we started the season almost as we started the last, with a very similar line-up that which took on the newly relegated Stoke City and hammered them 3-1. A little more squad depth would be nice after all the departures of both dead and living wood, but we are not in too bad a position right now.
In other News
Berardi is once again available for selection after his suspension following the sending off during the loss to Derby in the play-offs but is he going to walk straight back into contention after Ben Whites superb performance alongside Liam Cooper.
Good news for Japanese international Yosuke who suffered a torrid time after joining us 2 years ago, firstly missing out on a World Cup place and then being loaned out to Spain before suffering a cruciate ligament injury. He has gone back to Gamba Osaka. Still only 22 years old I am sure he has lots of time to get his career back on track and I wish him well. Many Leeds fans feel very sorry things haven't worked out for him and the general feeling is that he wasn't given the best of chances here.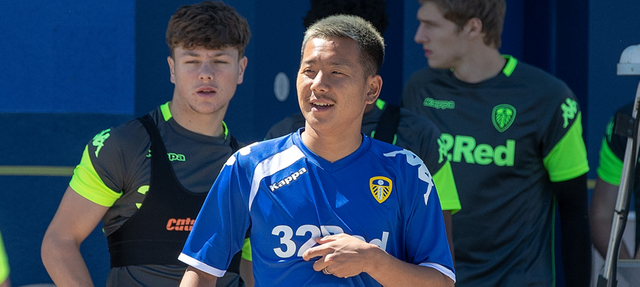 Finally. Bristol City highlights anyone? Direct from www.lufc.com , the highlights are now available to watch by following this link
Absolutely class from Pablo Hernandez, I could watch that goal all day!! Let's continue this form to Saturday and Forest at home kicking off at 12.30BST
Marching on Together
All images and videos are used without the express authorisation of the copyright holders. They are used under what's known in British law as "Fair Dealing" or under US law as "Fair Use" exceptions. For example, exceptions relating to research and private study, criticism or review, or news reporting. For more information visit the UK Gov website or the US Gov website.