Football Prediction #3 (27/07/2021) - Club Friendly: Guiseley AFC v LEEDS UNITED

Leeds are back in action tonight and obviously, I'm very excited. The first big hint is that Guiseley v Leeds is an annual game that is traditionally the first pre-season friendly. Listen carefully. Leeds have never lost!
But first, a little about Guiselely.
Guiseley is a small town about 12 miles North of Leeds and as its quite a 'posh' area has long had close connections with Leeds players living there or, gone to play towards the end of theri careers.
They play in the National League North which is the 6th tier of English football at a ground called Nethermoor which holds a very impressive 4000 spectators and trust me, with Covid regualtions all over in England now, it will be jam packed tonight!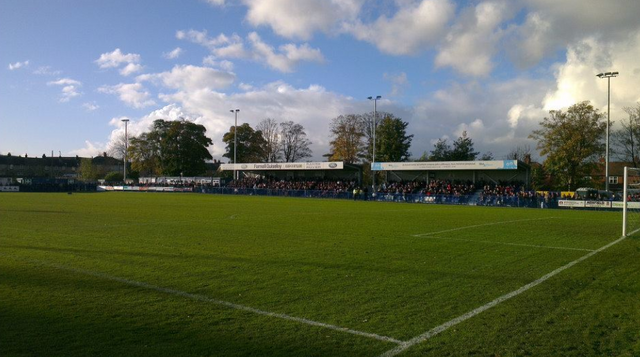 Currently, they only have a couple of professionals playing for them including their captain, Hamza Bencherif with the rest of the squad made up from local amateurs. This is a real grass roots club!
For Leeds, this will be the start of 4 friendlies in 5 days with games against Blackburn, Fleetwood and Real Betis before finishing their pre-season with a huge game in Amsterdam against Dutch champs, AFC Ajax, then it will be just 10 days before the opening Premier League game against Scum at Old Trafford. Exciting times!!
We will be looking forward to seeing new signing Lewis Bate tonight who has just come from Chelsea and it will probably be a mainly U23 team who take on Guiseley but we will have plenty in the tank to get a comprehensive win. Of the seniors, perhaps fringe players Costa and Poveda will start and I'd suspect Caprille in goal as Meslier will be playing in the Blackburn game.
Not who, but by how many?
Prediction: Guiseley 1 : 3 Leeds United - First goal scorer: Joe Gelhardt
The game kicks-off at 19.30 BST
Marching On Together