It has a been a thrilling midweek fixtures with unbelievable results in English Premier league.
Surprised Results
After playing for the fifth round of FA Cup EPL came alive with some unexpected results.
The defending Champion Manchester city got what they never bargained for. It was a away fixture to New Castle United, from history books Man city has always had a better part of the home team. So off the referee blew the whistle for the commence of the night's game and less than a minutes upon the the start of the game Man City was leading by One goal through prolific center forward Aguero. This however never put down the mental state of the home team even though the mid field was in controlled by Man city and the equaliser came in Its now one goal apiece;back in the second half of the game a lot of scoring chances got missed by the visiting team and now New Castle united player is brought down in the eighteen yard box ofcource the referee pointed to the spot: its a penalty against Man City which was eventually converted into the net New Castle 2 - 1 Man City. Three points rested in the bag of the home team which gave them more edge from relegation .
It has been a rejuvenated Man United side since the exit of Jose Mourinho,under the leadership of caretaker manager Ole Gunnar Solskjaer, a jolly seven straight wins for the team that was really struggling while Mourinho was in charge; In addition it has been the worst start of the season for the red devils. For the midweek fixtures Burnley came visiting Old Trafford, on paper it would have been Man United pocketing the three points but it wasn't so as Burnley came up with two second half goals fans in old Trafford couldn't just believe what was actually going on only for Pogba to fire in a Penalty kick into net and a grand equalizer at injury time. It was the first time caretaker manager was dropping point in all competition.
Man United 2-2 Burnley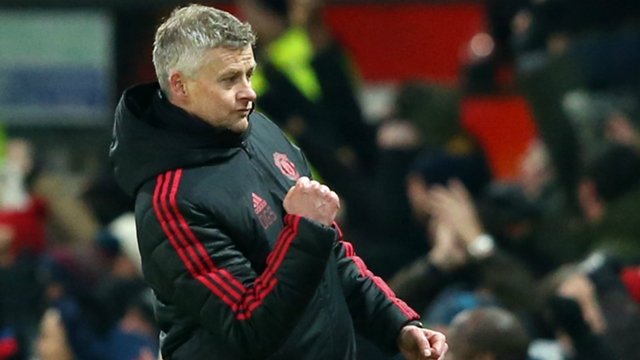 Source
With a new coach appointed in Stanford bridge it was expected that the blues will be a good contender for the title. However, Sarri had a good runs of start but however it seems the Italian tactician is not getting its tactics right. For the mid week fixtures Chelsea had a visit to Vitality stadium hoping to keep their champion league spot. Sadly, lost three points and fell off from their fourth position to Arsenal, it is the worst result for Chelsea this season,it finally ended
Bournemouth 4 - 0 Chelsea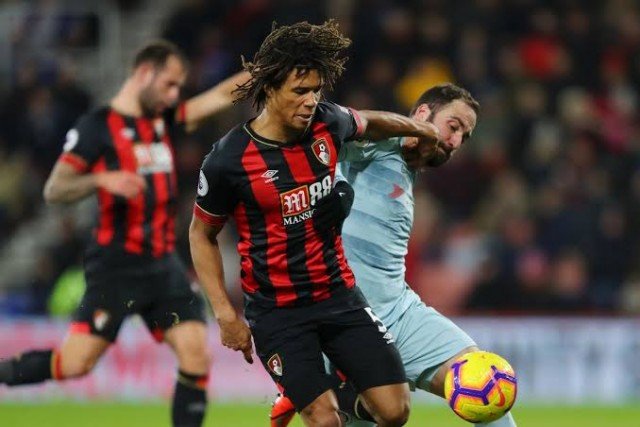 source
Its looks this season is going To be for the red men from Anfield, sitting on top of the league and clearly four points ahead of Man city in second spot. For their midweek fixture, its a home tie with Leicester FC more or less Liverpool should be able to take up the three points and with a win Liverpool will be seven points ahead of Man city who currently seats as the defending champion. The reality is the game ended a goal apiece, it was a draw
Liverpool 1- 1 Leicester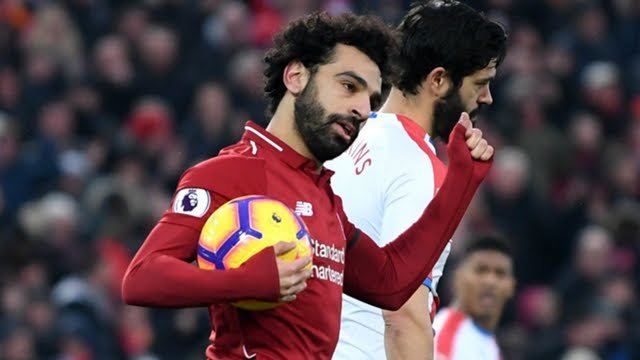 Source
With the unpredicted status of EPL who do you think will go home with the title
What what do you think is the challenge with Chelsea
Which teams with make the Top four spots
For more quality content click here to follow me
Posted using Partiko Android