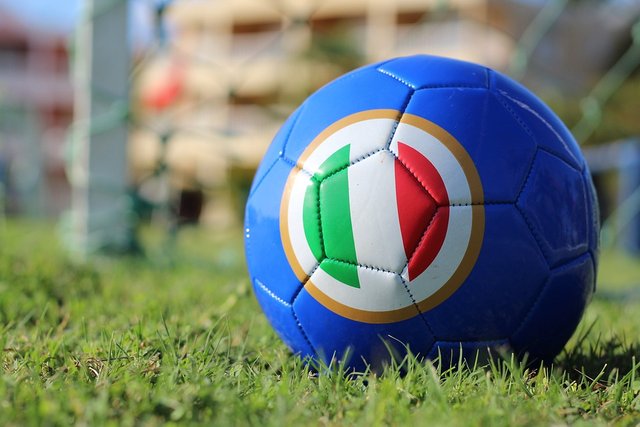 ---
Hi Steemians!
---
In the 90s Italian kids had just one idol, his name was Roberto Baggio nicknamed in several ways, Roby Baggio or even Raphael, as the painter of the fifteenth century for the elegance of his style, or better still Divin Codino (Divine ponytail), many of those kids were growing the ponytail like him, it had become really fashion.
His movements were pure poetry, technique, game vision, tenacity, class and sacrifice, these are some of the characteristics that I think most represent him. Roby has won many trophies and has played in the most famous Italian teams, he started from an excellent Fiorentina to go in chronological order to Juventus and Milan, then he wanted a more quiet place, like him, and then went to Bologna and then go to try the highest levels again going to Inter, but in this experience did not have too much luck, then chose to ask his career with Brescia jersey, team in which he witnessed and participated in the birth and growth of another star of the Italian football, Andrea Pirlo. He has always been a private person, always quiet and polite during his statements, despite the controversy that affected him, was at that time always the center of attention, especially for an alleged rivalry with a player with similar characteristics to his, Alessandro del Piero , who was wearing his shirt once Roby left Juventus.
This rivalry was discussed for a long time, especially later with the national team, where, according to football experts, it was not possible for the two to coexist. Winner of the Balon d'or 1993, after winning the Serie A Scudetto and the UEFA Cup in 1992/93 achieving a total of 30 goals, 21 league gems, 3 in the Italian Cup and 6 in the European Cups, his best season overall goals scored. Together with Gianni Rivera in 1969 and Paolo Rossi in 1982 he was one of the few Italians to win the prestigious prize created by France Football. Unfortunately, during the U.S.A. 1994 World Cup he was one of the negative star of the defeat of Italy in the final against Brazil, after an epic ride that brought his national team until the end of the competition, dragged by his wonderful goals, he had the very heavy job to kick the last decisive penalty kick, but in place of making goal has shoot high above the crossbar. You can't analyze a player career considering just an unfortunate mistake, played at the highest levels and extreme commitment have always been part of his way of being, he later tried to cancel, or as far as possible, to make up that big mistake. A great technical baggage, even more so considering the fact that Baggio has had to deal with very serious surgical procedures due to really heavy injuries. Meniscus and ligaments destroyed, 220 stitches in one operation, the first, a physical who had to force himself to keep standing, thanks to continuous extra training beyond what he would normally have to face together with his teammates.
---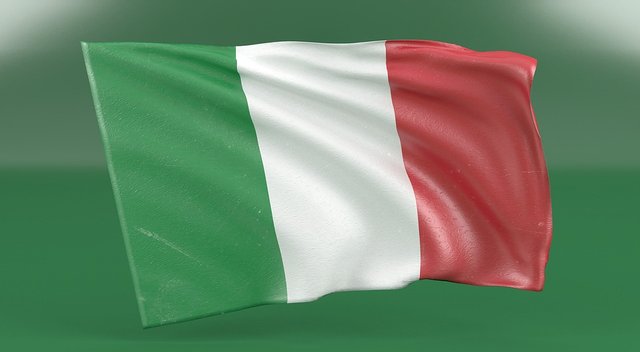 ---
In addition to his physical problems and criticism has also had to deal with the fans, the rivalry between Fiorentina and Juventus has always been one of the most intense in the Italian football scene, when the Viola (Fiorentina) fans were aware of the imminent transfer of their favorite player, which at the time was also one of the greatest Italian football promises, went on a rampage and put the whole city shooting up with violent protests, obviously all that clamor was useless, because he landed the same in Turin for the will of the Tuscan society, which had already decided its future, although he did not want to leave the city that had made him famous and to whom he was extremely linked, among other things was the fresh defeat of Fiorentina in the UEFA Cup final against the Juventus team. Good guy, friendly, courageous and tenacious, seems to have only merits this man that at the time was a very special boy. A predestined who has suffered for a good part of his career. Dribbling, agility, ball glued to the foot, excellent shooting, swivel, lobs, right or left it doesn't matter to him, even if he mostly used the first, had a peculiarity for which he liked to dribbling opponents goalkeeper to deposit the ball gently in the box without anyone to oppose since was alone in front of the line. A free kicks master, a ball artist who had an idol to which he was inspired and some of his skills were really similar, the legendary Zico.
One of the few Italian footballers appreciated and loved also by all the other teams fans, considered a national heritage, went to hell and came back several times stronger than the previous one, simply phenomenal. In each team in which he played he showed everyone his class, who has played more or less games has always scored and given joy to their fans who have always brought inside their hearts. In Brescia where he has played together with Pep Guardiola, Luca Toni and Pirlo, players of a very high level who had the big fortune to have a real genius of football as a teacher, probably in the ranks of Brescia Calcio was able to express the best of himself as it was an environment with really small pressure, which he had already suffered for a long, long time. He is one of the few players to be able to score directly from a corner kick, totally crazy. Unwavering team Captain, assigned by Carlo Mazzone to lead his team having total freedom, a former Balon d'or that played in Brescia, a dream for the society and its fans, who would have never expected it!? This also makes it very understandable many things about Roberto, although he was right in the Olympus of the football gods had the humility to start from nothing in a team that can not really be defined famous. Genius, magic, class, goodness, genuineness, I could go on for hours because this player is, and will always be, an example on a moral and behavioral level, as well as that as a inspiring model player for every kid who preparing to face their own football adventure.
As usual, I leave you with a video, in the following one there are some of the most beautiful goals ever made by Roby, brush strokes really worthy of the inimitable Raphael.
---

Image 1 –Image 2 - Copyright free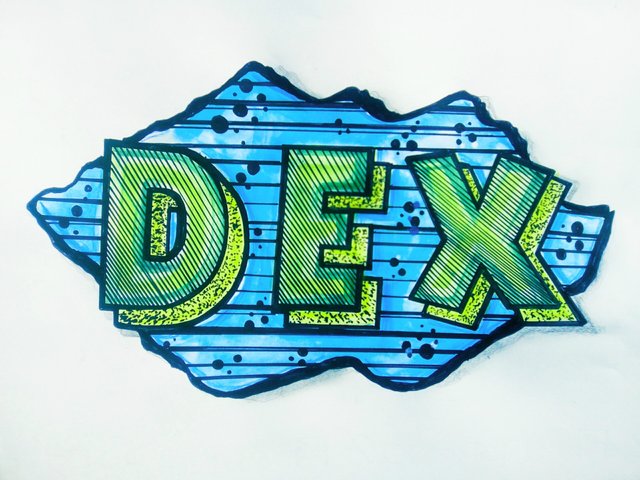 Sketch by @ran.koree
---
---
JOIN CRYPTO RESISTANCE - Logo by @mauryis
A Discord channel where people share ideas to improve the experience on Scorum, they also have a curation program. We are more than 120 members. This is the link if you want to join us: http://www.discordapp.com/invite/kkwS8y5
---
Original Scorum post
---
Thank you all for reading and see you soon!