It was summer of 2017, Neymar's big-money transfer to PSG was completed at such a huge amount, I feel weird typing it. Just know it smashed the World record and is probably higher than the GDP of Greenland.
An article on Goal written by Chris Burton discussed how Dani Alves believes "Neymar had to step out of Messi's shadow" as one of the reasons for the move.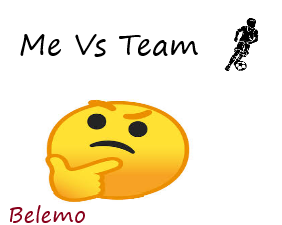 The mainstream media ate it up and got excited like they always do whenever a big money signing occurs ignoring the breaches in UEFA regulations by PSG and even lauding them for finding ways to circumvent the rules. Instead, the Parisians were heralded as Champions league favourites and the media circus continued.
There is some truth to that; Neymar was a Champions League winner, an exceptional footballer and will bring that experience to bolster the attack at PSG. However, the other side of the story was that the Brazillian forward was finally going to be a "man on his own' and take on the mantle of poster boy for a major European side. Thus, increasing his chance of winning the Balon D'or and/or Fifa Best player, something he would never be, as long as Messi is his teammate.


On an individual level, things started well for the Santos born winger; he played roughly 60% of PSG's fixtures for last season but still managed to claim Ligue 1 player of the season and highest goal scorer. However, PSG haven't still made any progress on the European scene, failing to cross the last 16 and then quarter-final in his two seasons there.
The Neymar debacle is just one scenario in a plethora of problems with individualizing a team sport. Football is a game played by 11 players, with the possibility of 3 and sometimes four substitutions depending on the tournament. This means that everyone has an important role to play if a team is to be successful; both starters and reserves. This then makes one wonder why there is so much emphasis on an individual award and if you're going to give individual awards, what metric is used for giving these awards?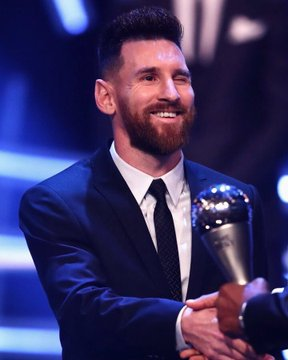 On the 23rd of September 2019, Lionel Messi was once again awarded the Best Player in the world by Fifa. Cristiano Ronaldo and Virgil Van Dyke completed the top three. The award is given based on votes cast by Club and National team coaches and captains. The ceremony also awarded FifPro XI; the best team in the world and they all got there based on votes.
There were outcries on social media because of the obvious inconsistencies and flaws with the system; the question to ask is, are we rewarding excellence on the pitch or is it just a popularity contest? There's compelling evidence that shows that the latter might be the case.
If Fifa is going to rate a footballer as the best in the World for a year, then in that year or season, the player must have been the overall best player in all Fifa recognized competitions. In the 2018/2019 season, each player in the top five leagues participated in at least 2 domestic tournaments and then the top 6 teams also participated in European competitions.
I compiled a list of all the players with the highest rating in the top five leagues, The Champions League and Europa league based on Sofascore Data.
La Liga had Lionel Messi with 8.43 rating
English Premier League had Eden Hazard with a 7.83 rating
Serie A had Alejandro Gomez with a 7.9 rating
Bundesliga hadRobert Lewandowski with a 7.5 rating
Ligue 1 had Neymar with an 8.2 rating.
In the Champions League, Lionel Messi also boasted of the highest rating with an astonishing 8.9 per game played, while in the Europa League, it was Giovani Los Celso playing for Real Betis with the highest rating of 7.9.


There are many inconsistencies with individual awards in a team sport; as much as certain players stand out in a team due to their performance in their area of the field, it goes against the spirit of the game to even consider glorifying one player over others in the lot.
I suggest that individual awards be scrapped completely and remodeled to award best teams; best defenses, midfield, and attack as a whole because there are tangible metrics to compare(goals conceded, chance creation, assists, and goals scored), rather than individuals.
What's the point in glorifying one player? He might have been effective in his part of the field for a certain team but how do you compare that to another effective player in his own part? If you count goals scored by a striker in say Juventus, what will you use to rate their goalkeeper of the same team? Saves, clean sheets? How do you then compare clean sheets to goals?
There is a serious flaw in the system and this is why the entire occasion has become more of a popularity contest, rather than an appreciation of the actual quality of football teams.
Just like in the case of Neymar, there are numerous accounts of why individual awards are discarded from the game entirely. These awards have been known to breed selfishness in certain players, though it won't be outrightly stated, it definitely bothers in the mind of most footballers that they too could be heralded as "The Best".
Take the recent case of Liverpool, a team blessed with two amazing attackers in Mo Salah and Mane. After the game against Burnley, Mane was reported to be offended at Mo Salah for not passing to him despite him being in better offensive positions; would it be wrong for me to assume that Salah's selfishness in the circumstance was based on his desire to be recognized as the best rather than helping the team win?


There have also been various accounts of Gareth Bale feeling sidelined because all the emphasis was placed on Ronaldo, Zlatan leaving Barcelona because of Messi and other similar stories. These stories and numerous others transcend from the ugliness of individualizing a team game.
This then finally brings me to the FifPro XI that is supposed to be an accumulation of the best players in their position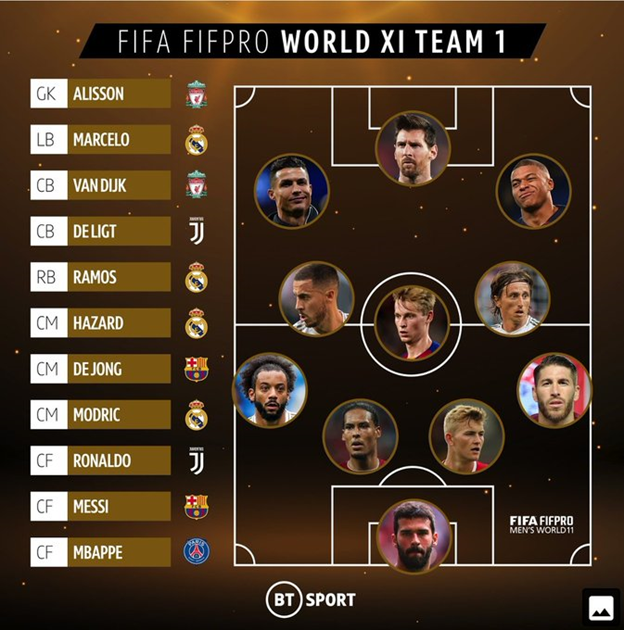 There are many surprises here but the top of the list is how on Earth did Marcelo, Sergio Ramos, and Modric that all played for underperforming sides get into the list. It makes it all the more obvious that this ceremony is only a popularity contest and nothing more.
Off the top of my head, I can mention Andy Robertson, Laporte and Bernado Silva who generally played better and had better average match ratings than these three.
There are players that stand out in their position but it is impossible to stand out if you don't have a hardworking team to support you. Individual awards should, therefore, be scrapped for team awards that recognize the entire unit. This will go a long way in ridding the game of the inconsistencies of these awards.
Here are some Twitter reactions to the awards
https://twitter.com/ManLikeWoodsss/status/1176373948038221824
https://twitter.com/VictorMochere/status/1176276323909738497
https://twitter.com/sotrixbax/status/1176233972264816640
https://twitter.com/TheOnlyAbiodun/status/1176233910151405568