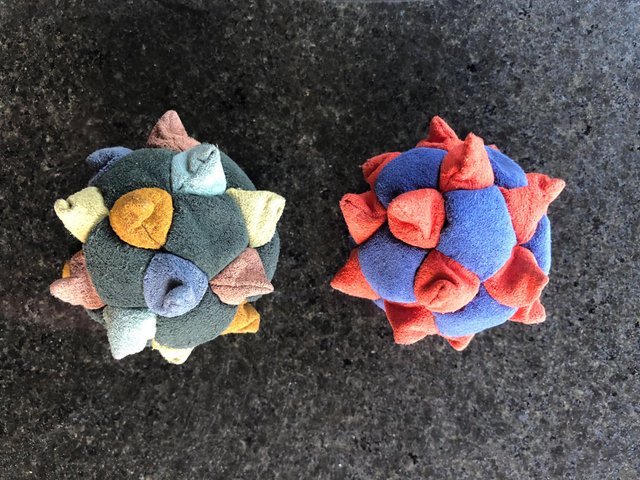 It's time again for Needle Work Monday and today I'm posting a design called the Morning Star. It's a 32-panel cousin to the blister design on the Cat's Paw but using pentagons.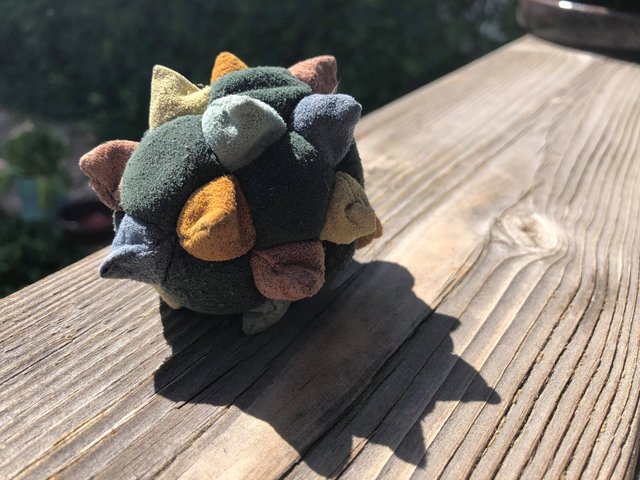 Like most other footbags, this one is sewn inside out until the very end, then turned. But the Morning Star takes significantly more time to sew, adding on at least another hour. The 20 cones have to be made prior to putting the bag together. Because of this, I've only made a few of these!
Thanks for reading! Please follow @hanedane
for more on the art & craft of footbag.