FOOD | Ice Cream in a Sunny Afternoon
Summer is really hot in the Philippines and different cooling refreshment is almost everywhere. But one of the all-time favorites of Pinoy is the SORBETES.
😊
"Sorbetes is the traditional variation of ice cream made in the Philippines. It is distinct from the similarly named sorbet. Peddled by street hawkers, it is usually served with small wafer or sugar cones and more recently, bread buns." -Wikipedia-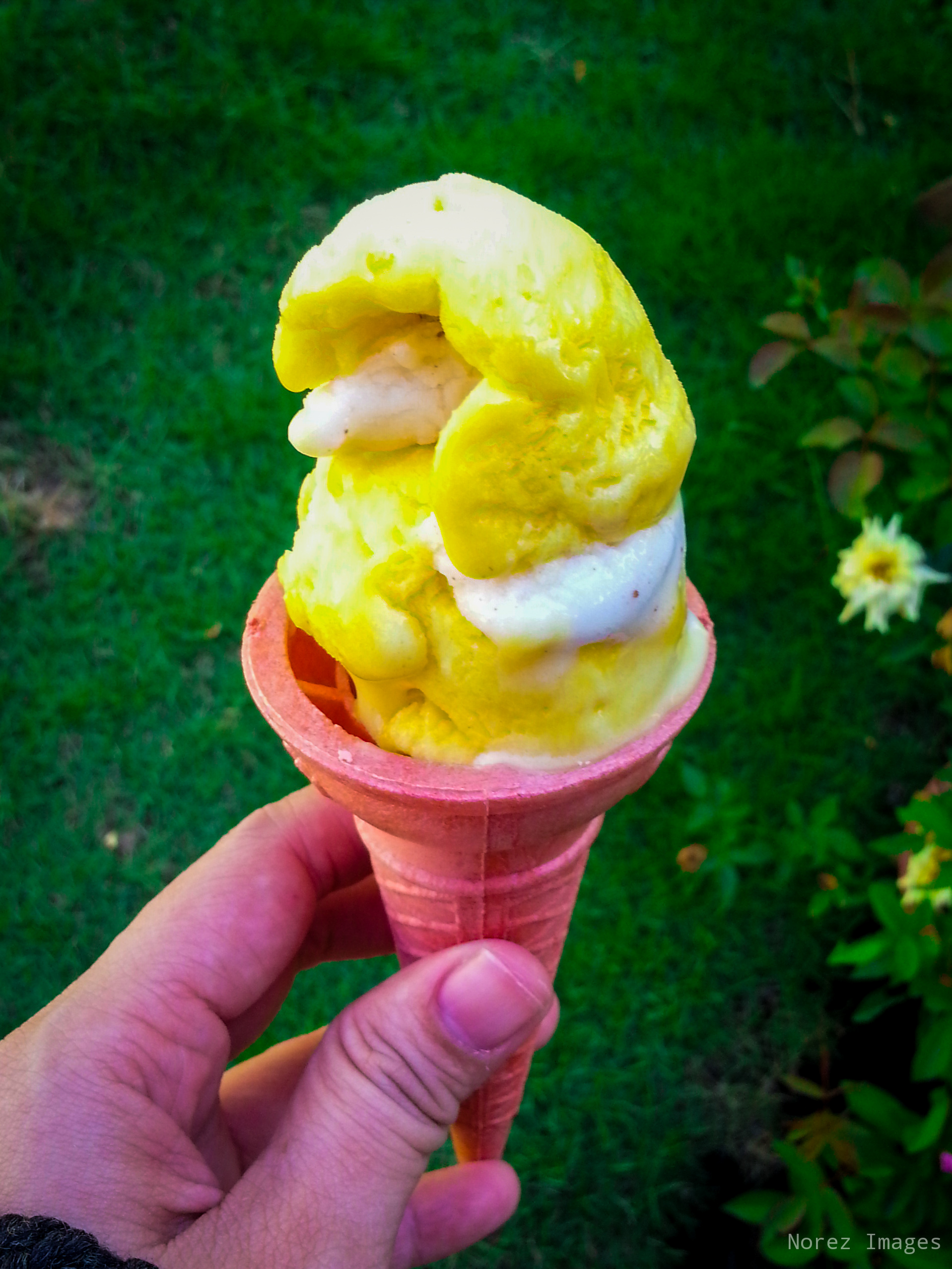 A flavor of Vanilla with Mango.
When I was still a kid, I can still remember how my best friend and I run after the Sorbeteros for one scoop of Sorbetes. We used to had this escaping moment together when we heard the ring of the bell from the Sorbeteros. We immediately proceed to our favorite hang out and played our favorite game. Her favorite flavor is ube and mine is mango.
---
I took this photo with Samsung Galaxy Note and this is my entry for #foodphotography by @juliank.😊
---
My Daily Images
2018 Norez Images