Menu del Dia /daily menu/Tagesmenue in SPAIN [EN/DE]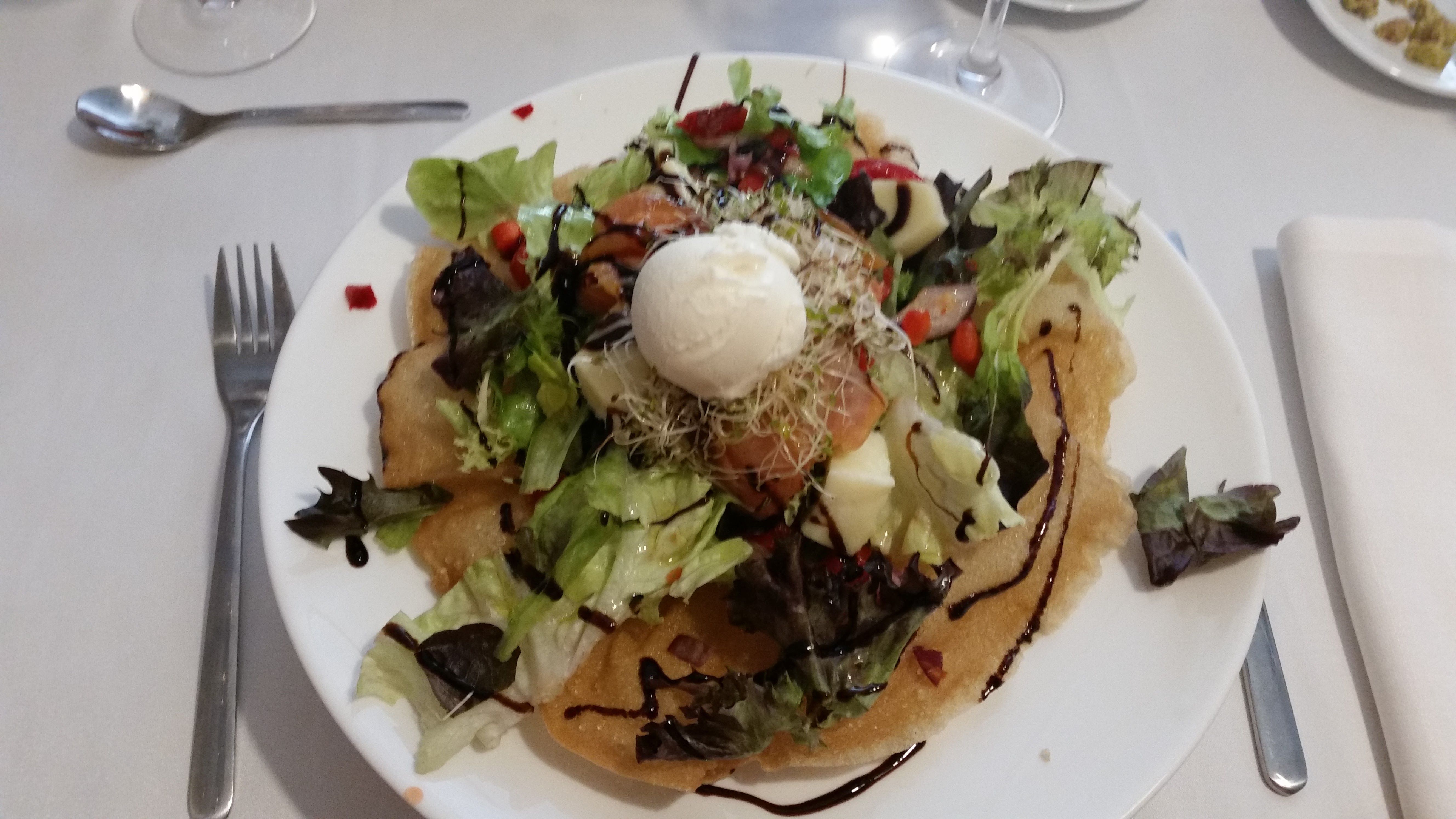 What a great idea these 'Menu del Dia' offers in Spain! You really need to ask for it during lunch time as this will be the best value for money you can possibly get. Normally, in all restaurants you will be given the regular menu to choose from (great as well but much more expensive) because they will recognize you as a tourist. An insider will always ask for the special 'menu del dia' (even at night many restaurants offer an only slightly more expensive 'Menu de Noche').
[Diese 'Menu del Dia' Angebote in Spanien sind eine super Idee! Du musst ausdrücklich danach fragen während der Mittagszeit, denn das wird das beste Preis/Leistungsverhältnis sein das du bekommen kannst. Normalerweise wird man dir als erkennbaren Tourist immer die reguläre Speisekarte bringen (auch prima, aber viel teurer). Ein Kenner wird immer nach dem speziellen Tagesmenü fragen (selbst abends bieten viele Restaurants ein nur leicht teureres 'Menu de Noche' an).
On the photo above you see my first course (of normally three courses in this type of menu), a beautifully presented mixed salad with smoked salmon stripes on a crispy crust - just phantastic and delicious!
[Auf dem Foto oben siehst du meinen ersten Gang (von normalerweise drei Gängen bei dieser Art Tagesmenü), ein wunderschön präsentierter gemischter Salat mit Streifen von Räucherlachs auf knuspriger Unterlage - einfach fantastisch und köstlich im Geschmack]
Starting out, together with the drinks and before the first course, you would most likely get some bread and olives.
[Zuvor gibt es fast überall Oliven und Brot, gleich mit den Getränken und vor dem ersten Gang.]
The second course in my case was this lovely hake in wine sauce (others took lamb or chicken, there are normally several choices for all courses):
[Mein zweiter Gang war dieser feine Seehecht in Weinsauce (andere nahmen Lamm oder Hühnchen, es gibt normalerweise verschiedenes zur Auswahl für alle Gänge]: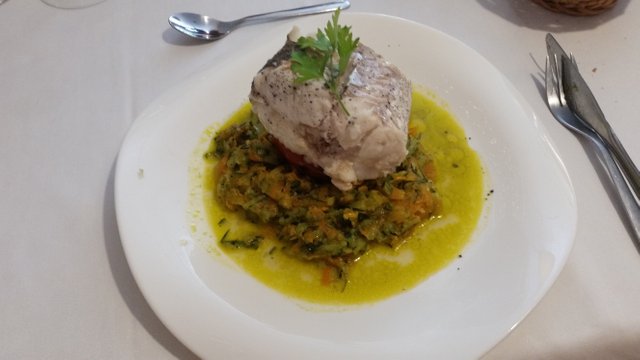 From several desert options, I took a piece of cake and an espresso.
[Von den verschiedenen Desert-Möglichkeiten nahm ich Kuchen und Espresso]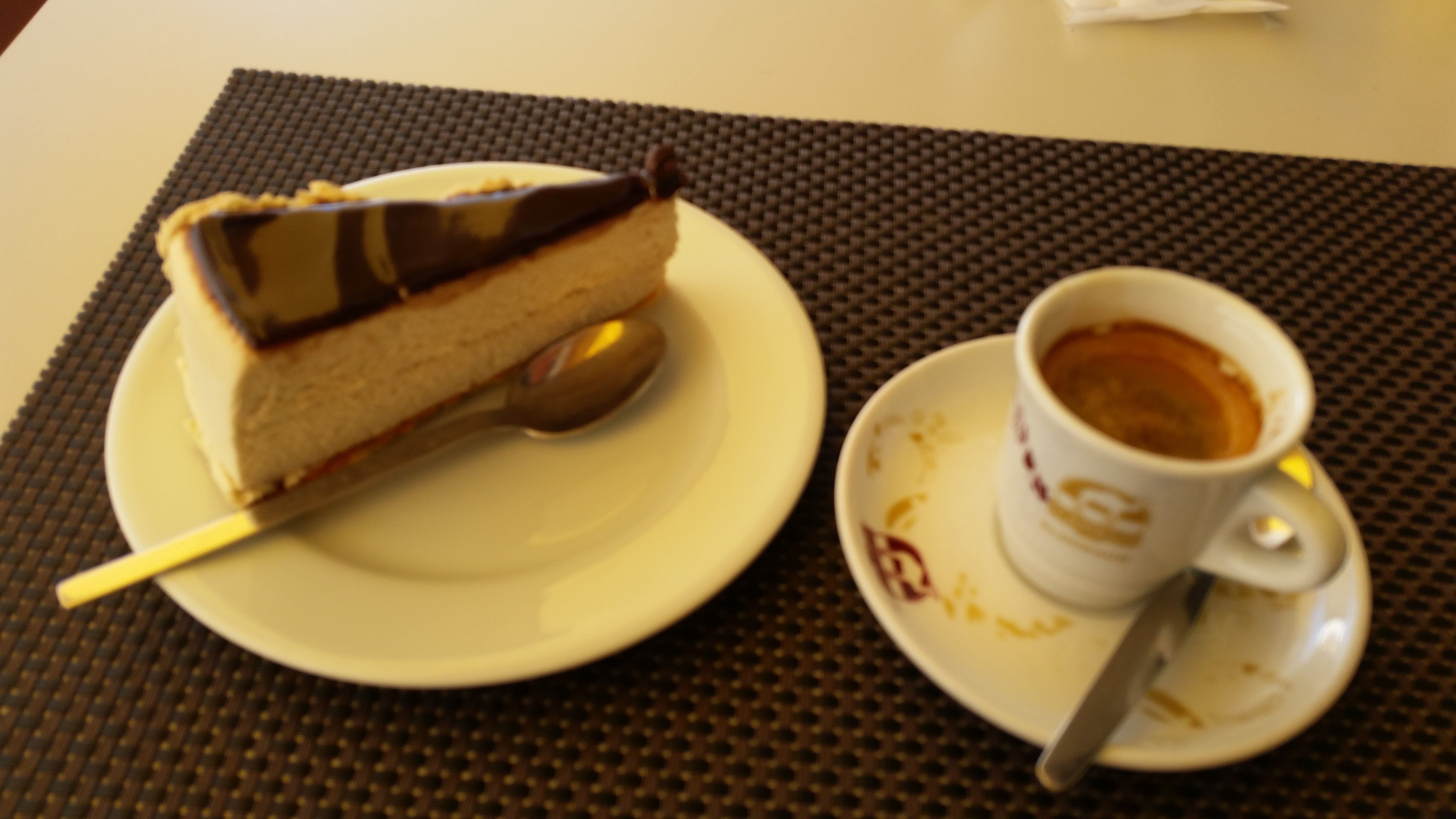 The best thing is yet to come: the prices. They range for three courses, bread and olives, wine (or beer or softdrinks) and water from only 10 - 16 Euros, depending on location and restaurant quality. In this case, it was 'myoos' in Reus/Tarragona, kind of fine dining and therefore on the upper end of the range above.
[Das Beste kommt noch, nämlich die Preise. Sie reichen von 10 - 16 Euro für drei Gänge, Brot und Oliven, Wein (oder Bier oder Softdrinks) und Wasser, abhängig von der Lage und Qualität des Restaurants. Im dargestellten Fall war es das 'myoos' in Reus/Tarragona, das eher fine dining ist und sich daher am oberen Ende des obigen Preisbandes bewegte.]
Really hungry now? Off you go! The 'Menu del Dia' is waiting for you...
[Richtig hungrig jetzt? Dann mal los! Das Tagesmenü wartet auf dich...