Dukkah - the perfect mix to spice up any food (recipe)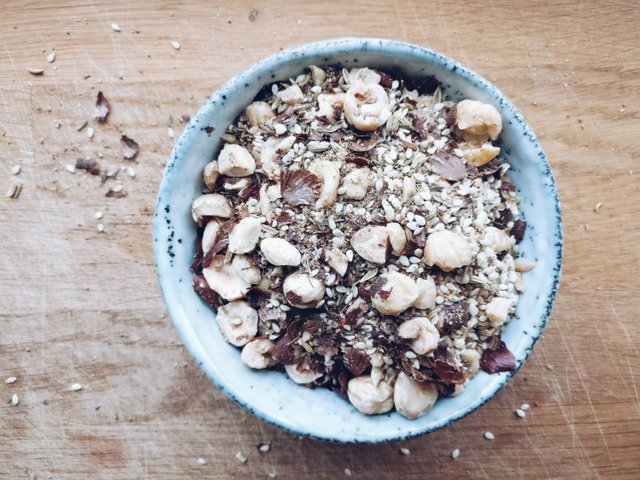 Dukkah is an Egyptian dry roasted mix of herbs, nuts and spices. It is typically used as a dip with bread or fresh vegetables but I like to sprinkle it on all kinds of food, everyday. It adds a nice taste and texture and is also full of good fat and antioxidants.
At Pom & Flora, one of the most popular cafés in Stockholm (Sweden) right now, they serve an avocado toast with feta cheese and Dukkah. It's one of my favorites, so I got their recipe to make my own Dukkah at home and share with you.
Recipe Dukkah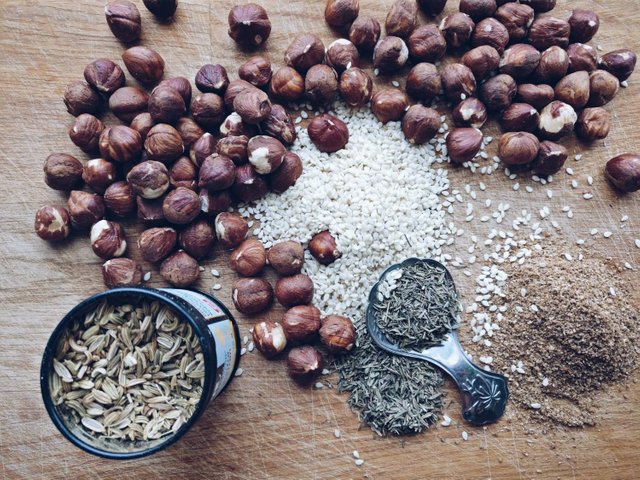 Ingredients
1.5 dl hazelnuts
4 tablespoons fennel seeds
4 tablespoon whole coriander seeds
6 tablespoons white sesame seeds
4 tablespoons dried thyme
Dry roast the nuts, seeds and spices in the oven at 150 degrees for 20 minutes. Crush them, mix and store in a nice jar. Voila!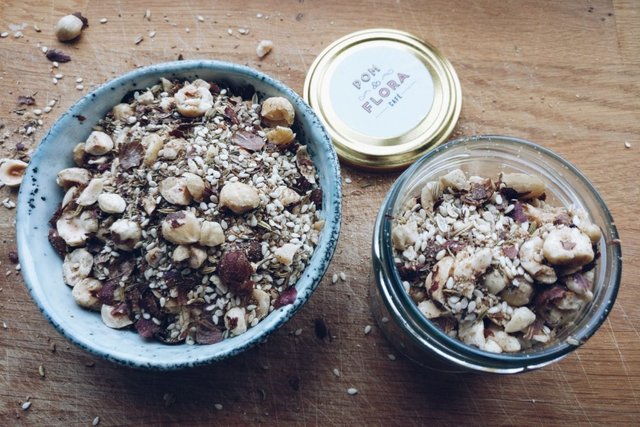 Have you tried it?
---
If you like the post - please upvote, comment, resteem and/or follow :)
<3