Just this weekend, my high school friends and I went to these two known Tomas Morato food establishments: Romantic Baboy and Ikigai Kakigori.
We love samgyeopsal and that's an understatement. We have tried a couple of other restaurants around Metro Manila and we wanted to try another one. We wanted to know what the rage is all about in this new restau.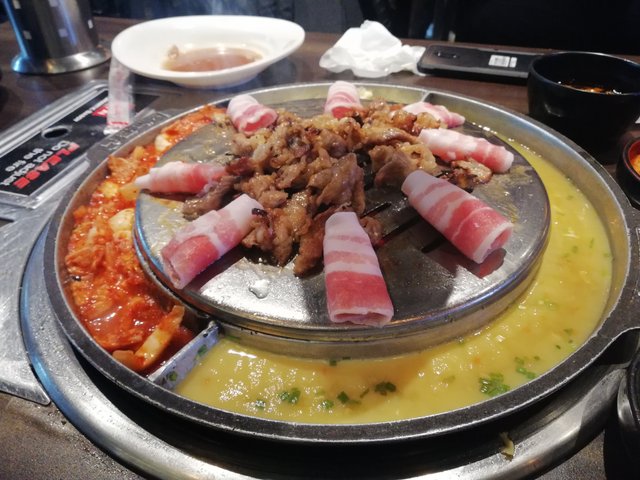 Romantic Baboy is alike with other samgyeopsal restaus in so many ways. We actually waited for more than 2 hours!!! So it's true that you should bring patience because real enough, there are some little commotions due to the long list of people waiting. Falling in a long line is quite normal in samgyeopsal restaus but this is the longest I've waited.
When we got to sit, we made sure to make the moment sulit. Romantic Baboy offers cheese and 8 kinds of meat. We love the herb pork the most! We don't quite like their chapchae but their kimchi is yummy!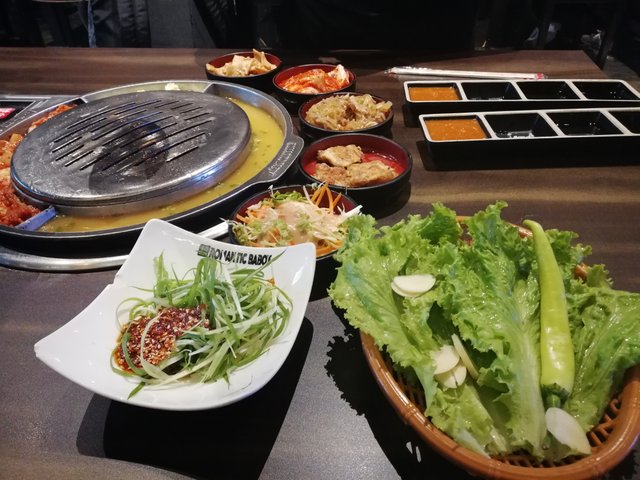 We also tried soju and it tasted like bitter coconut. We easily felt the warm feeling after just 2 shots! Soju has 20% alcohol content so maybe that's why.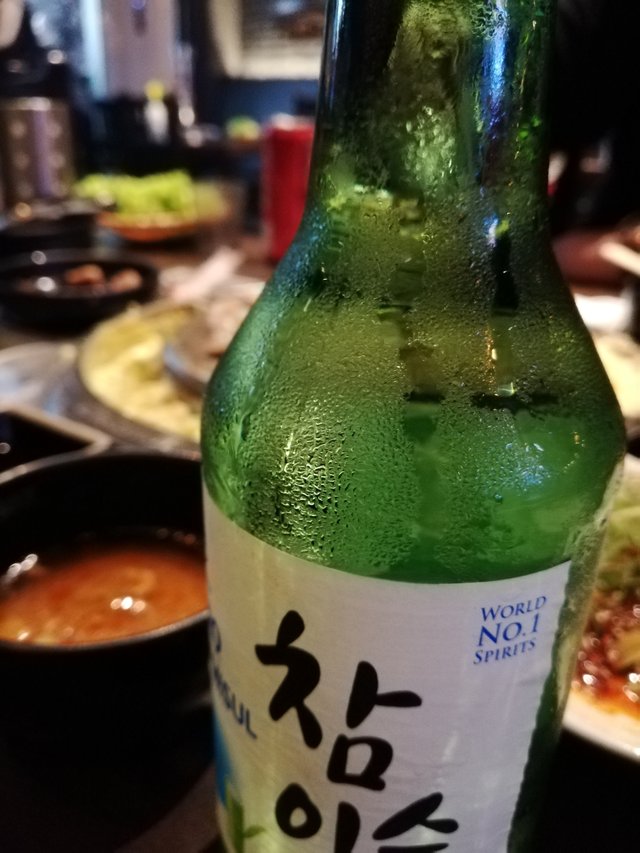 At the end of the dining experience, each table was given a rose! Well, it's a romantic pig (baboy) afterall. 🐷
Dessert
For the dessert, even though we're quite full, we went to my supervisor's Japanese shaved ice cafe called Ikigai Kakigori. It's located in front of Il Terrazo. The cafe looks cute but you can feel the authentic Japanese ambience.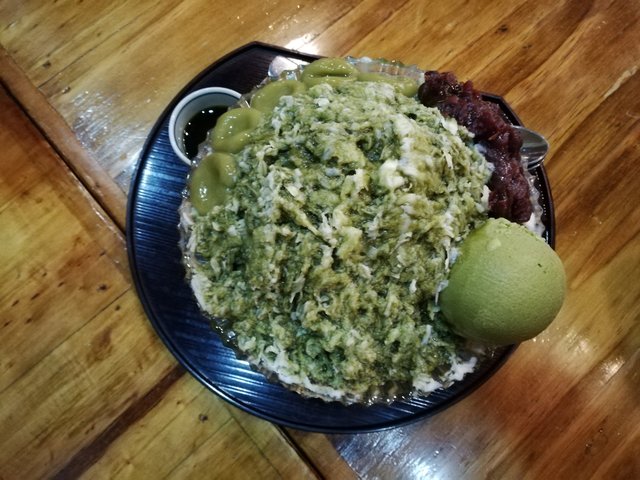 Of course, we ordered my favorite matcha kakigori. It is topped with matcha ice cream, matcha mochi, red bean and some matcha syrup. They also gave us additional matcha syrup on the side.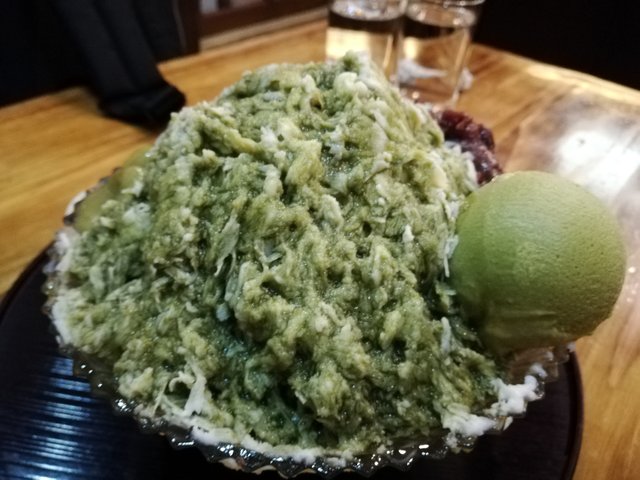 For 270, we got to enjoy a big and delicious matcha kakigori. Even though we're full, the kakigori is not that heavy so we didn't get stomach ache after eating so much. 😋
The Friends
Let me introduce to you @katrmlxx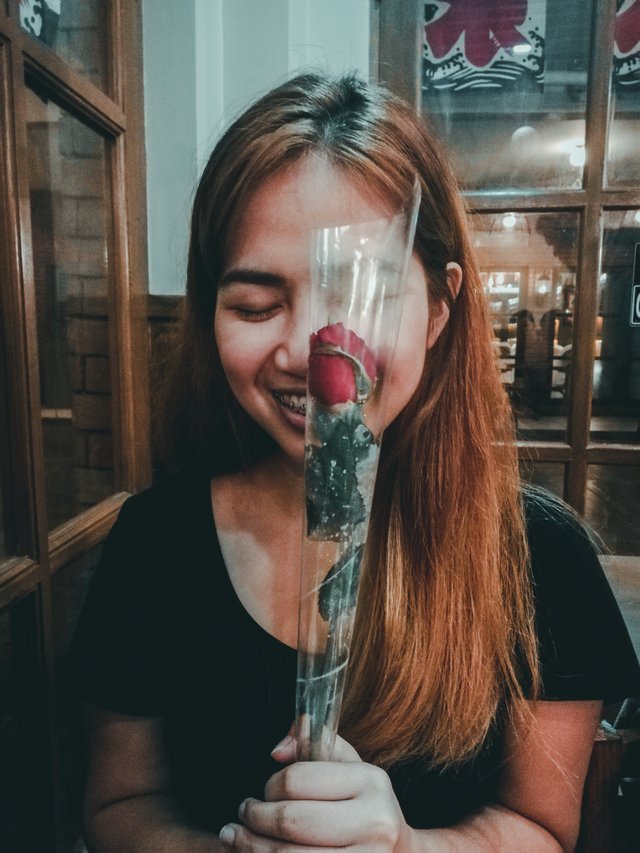 and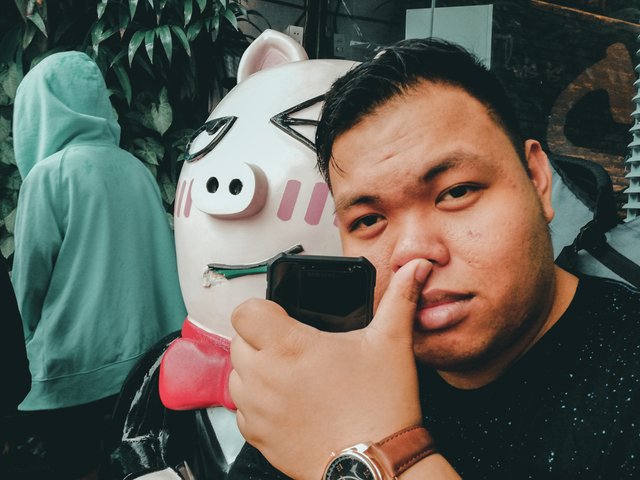 They're newbies here in Steemit. They haven't posted anything yet so I'm posting about them.😁
Here's our group picture to end this post: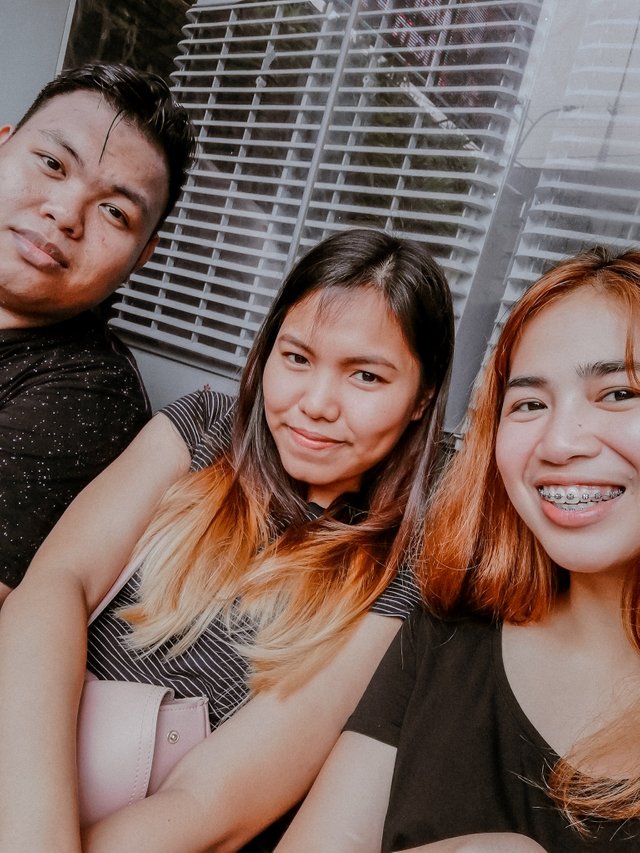 ---
All photos were taken by me using Huawei Nova 2i