Sev Usal - Indian Street food - a #baconbaba story - #foodphotography #contest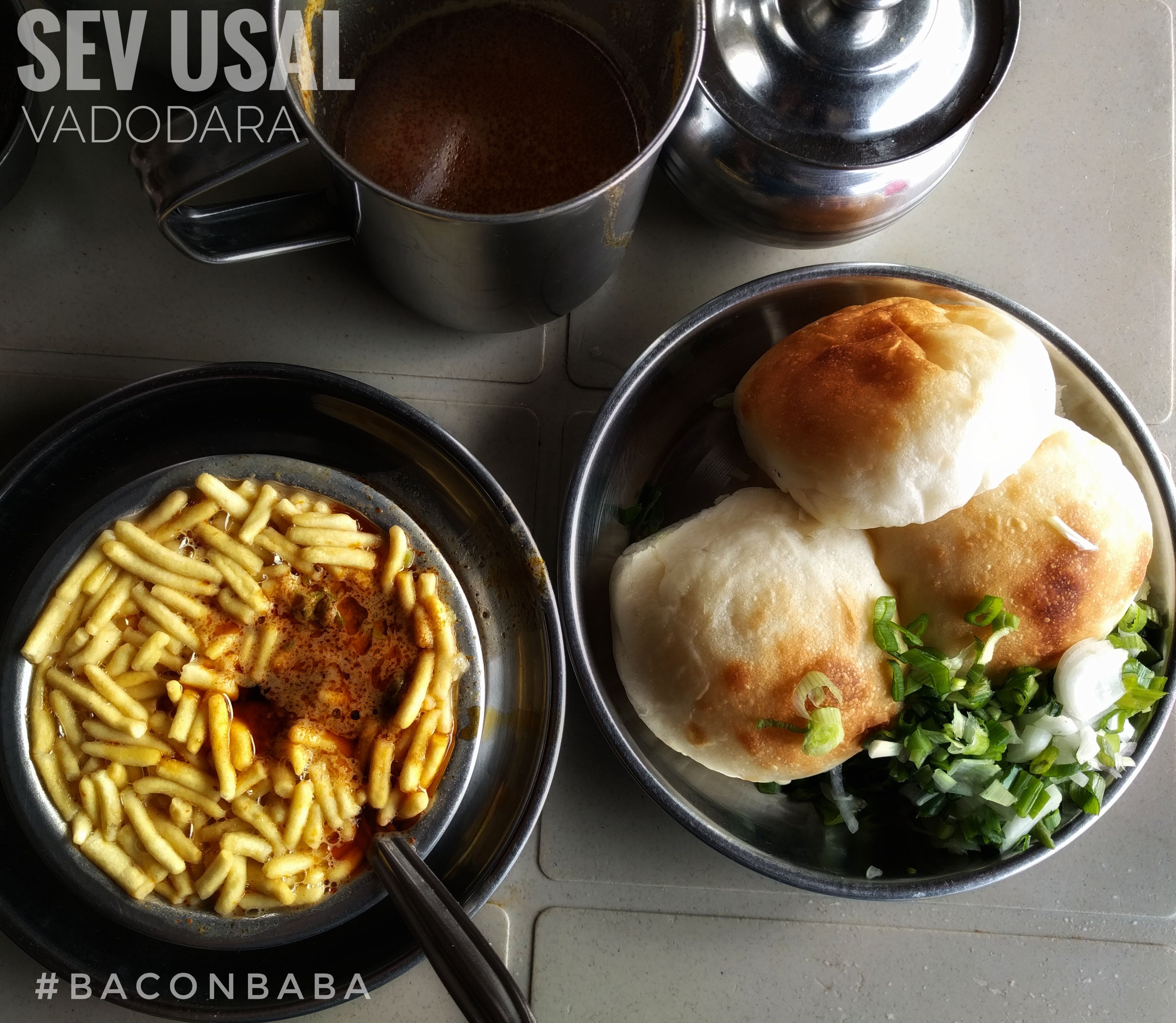 Sev Usal - Indian Street food
When you miss your weekend Misal, you have Sev Usal to set you up! Mahakali Sev Usal at Vadodara is the place to be.
Sev Usal is the Gujarati version of its overwhelming Maharashtrian cousin (Misal). Made of white peas with mild spices, its just as sweet and spicy and tangy and delicious, sans the tear jerking spices.
Garnished with spring onions, sev usal is best consumed with paav
A must have when in Vadodara, India
--
@baconbaba
Foodie. Carnovire. Couch Potato.
Follow my food-ventures at @baconbaba!
--
Website: https://baconbaba.com
Instagram: https://instagram.com/baconbaba
Twitter: https://twitter.com/thebaconbaba
Facebook: https://facebook.com/thebaconbaba
Zomato: https://www.zomato.com/rahulthegreatest
--