Lockdown Baking - The most amazing soft Cookie Brownie

Pretending to bake
As we are easing out of lockdown I am easing into baking. Haven't we all taken up something new of the last 7-8 weeks?
This recipe by the Buttermilk Pantry makes the most magnificent brownies, ever. Seriously, ever! I've eaten a lot of brownies and I just can't believe that I am now making them to this standard! I've struggled to make decent brownies but these work a treat... Try them yourself, you can't mess it up and you'll never look back 😁
Ingredients
130g dark chocolate (70% cocoa solids) - It's all in the cocoa solids, do not go milky!
25g unsalted butter
1/4tsp salt
1 large egg (approx 54g without shell)
28g egg white (approx 1 large egg white)
25g light brown sugar
65g white sugar
15g plain flour - I add a bit more, arund 20-25g.
30g unsweetened cocoa powder - Lather it in!
Method
Whisk the eggs, sugar and salt together in the bowl of a stand mixer for 5 minutes on medium high (speed 8) increase the speed and whisk for another 7 mins on maximum speed. This takes AGES with my crappy old handheld Kenwood mixer.
The eggs should be pale and fluffier in texture by then.
Whilst the eggs are whisking, melt the chocolate and butter together until just melted (temperature should be around 60C when incorporated into the egg mixture). Tip: Melt in a glass bowl over boiling water. This always leaves a nice amount of residue to reward yourself with...
Fold the chocolate in until just combined.
Sift the flour and cocoa powder into the egg mixture and fold it in until just combined.
Scoop 1.5tbsp portions of cookie mixture onto a baking tray lined with baking paper.
Ice cream scoop, genius way of portionaing the cookie goo
There is always one...
Bake at 180C for 6:30 mins. The middle will feel soft (that's what you want) but the edges should feel set. Remove from the oven and sprinkle on some flake salt if you wish. Let cool fully on a baking tray before consuming. Tip: add flaskes of sea salt to taste and attempt to not get stuck in immediately.
DELIGHTFUL
Thank you Buttermilk Pantry for making my life, better.
---
💲💵 Earn and Learn to receive ~$50 free crypto at Coinbase 💵💲
💲💵 MAKE MONEY with your photography and video 💵💲
🌎🏠 Live RENT FREE / FREE HOLIDAYS by house-sitting 🏠🌎
---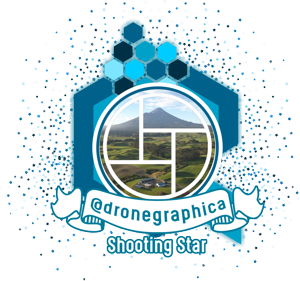 All images are my own and If you like them please upvote, follow, comment, ask questions or get some discussion going, It'd be great to hear from you!