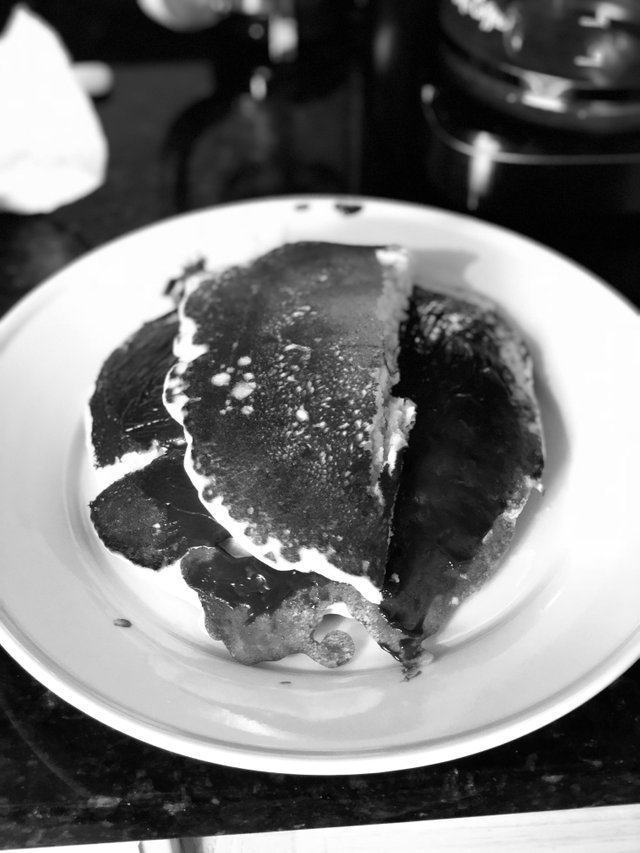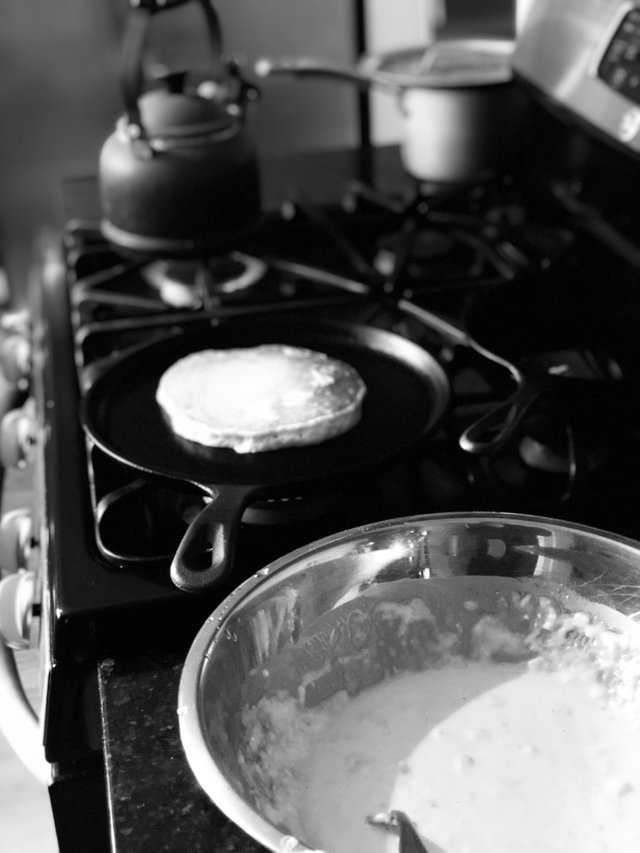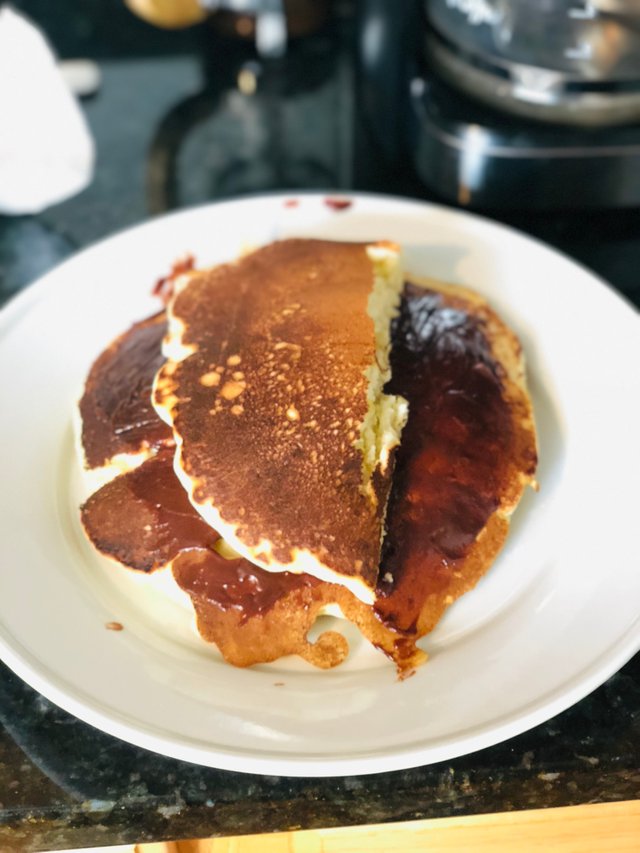 Game day is going great so far! I hope you're enjoying yours as well if you're watching!
We had wings and some great appetizers as you saw in my previous post, but now we somehow got the idea for an unorthodox dessert:
Banana pancakes with my homemade hot fudge on top!
Syrup too, of course!
What's your game day menu lookin like?