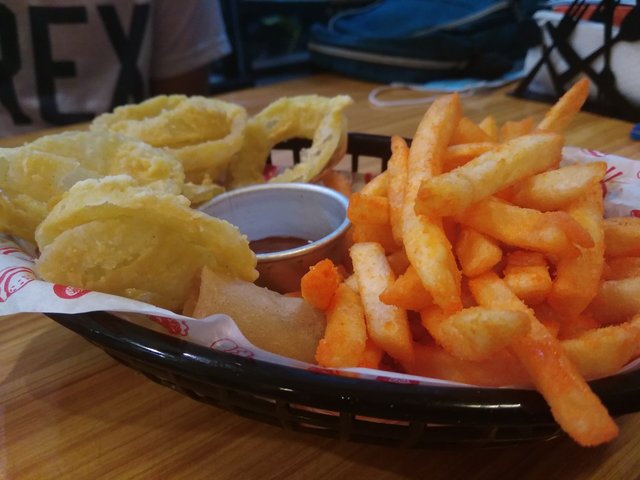 Tonight, when me and my girlfriend meet at our meeting place we talked and after we talk we decided to go to this food house to try their combo snack that my boardmate recommend.
It has 3 types of snack for only $2 , one is fries, the other one is onion rings and lastly is the dynamite lumpia. The snack is worth for this $2.
This photo is taken using my Xiaomi 5A Phone.