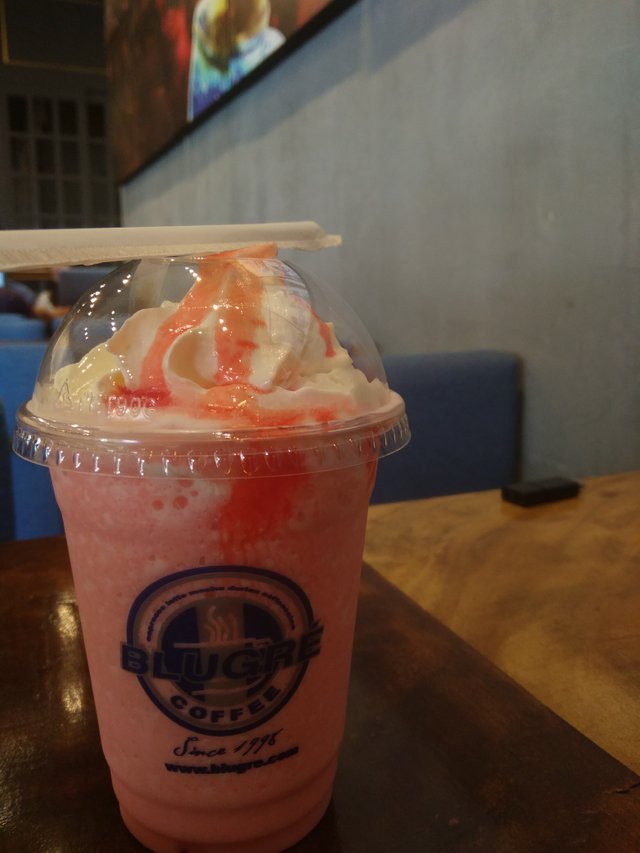 Hola! Today is sunday and it is also a mass day for roman catholics. Do you want frappe? Especially this type of frappe which is a straberry flavor? Well, this is not just an ordinary strawberry but it is an awesome strawberry flavor on it.
What are you planning today? Where do you want to go? Just go to the nearest frappe store and buy their frappe maybe it can better as this one.
This photo is taken using my Xiaomi 5A Phone.