Vietnam distilled coffee in Hong Kong, China
Do you know what they add in this restaurant's Vietnam distilled coffee? Read on!
A very dear friend of mine took me to a Vietnamese restaurant in Hong Kong, China. It was located located a bit up the hill from Central. It was quite out of the way but she insisted it was worth it. I don't even remember the name of the restaurant because it was never mentioned and we talked the whole time to and at the restaurant. Quite a pleasant thing! But what about the food?
I had what she recommended which was this seafood noodles. I don't know the name but it was alright. Okay, maybe the prawn was quite nice, but prawns at restaurants are supposed to be nice. Anyway, it is quite different from the typical Vietnam beef rice noodles. However, it was quite a bit pricier. A sentiment I hid from my friend...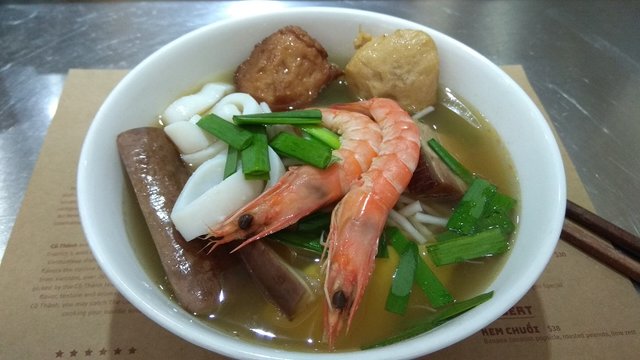 She ordered spring rolls for sharing.
Then we had the special Vietnam distilled coffee she insisted me try. To my surprise (horror), the stuff at the bottom is condensed milk. The whole thing was super rich in flavor but also super sweet. It was an interesting experience that I probably won't try again. Not that it was super bad. Just not my taste.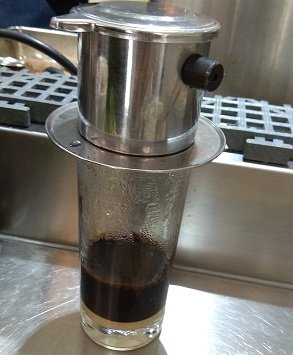 My dear followers, sorry that my posting has been sporadic, it has been a very busy period at work. I'll try my best to post more regularly. I hope you enjoyed this post and will give me an upvote. I'm still exploring what to write in Steemit and if you would like to join my journey please follow me! Thank you and have a good day.