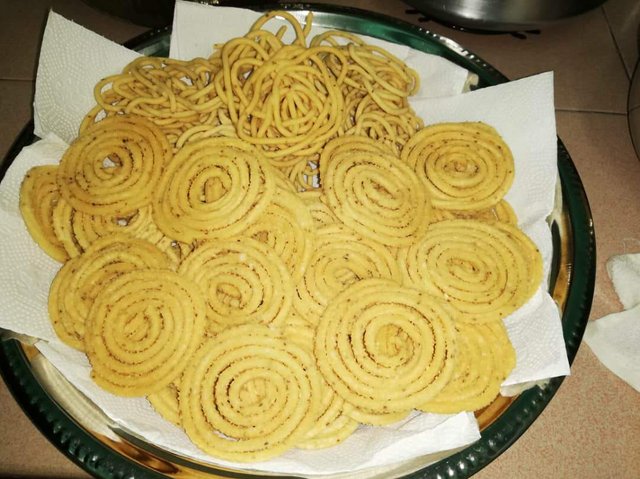 Hello dear Steemians! Yesterday, my mom and I made murukku for the Diwali festival which is around the corner. Diwali is a festival of lights which is the celebration of the triumph of good over evil. Murukku is a traditional snack made during Diwali festival. We pronounce it as Deepavali sometimes especially when we converse in Tamil but in my language it is pronounced as Diwali so I'm spelling it as Diwali.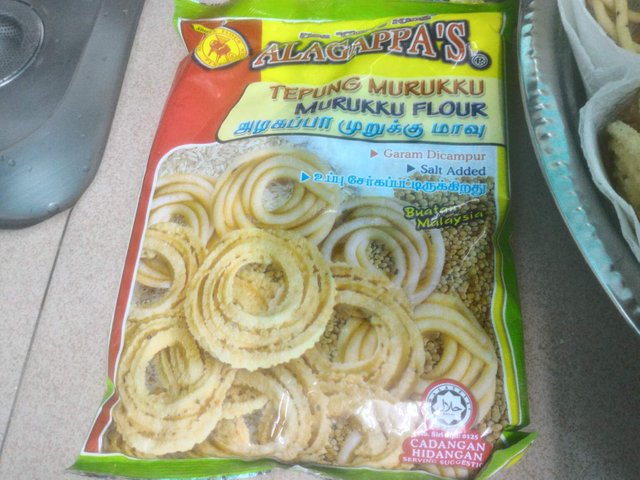 We just used ready made muruku flour for convenience. Traditionally people use rice flour mainly and a few other ingredients in right proportions for the best texture. Since we used ready made flour, we didn't need to do much.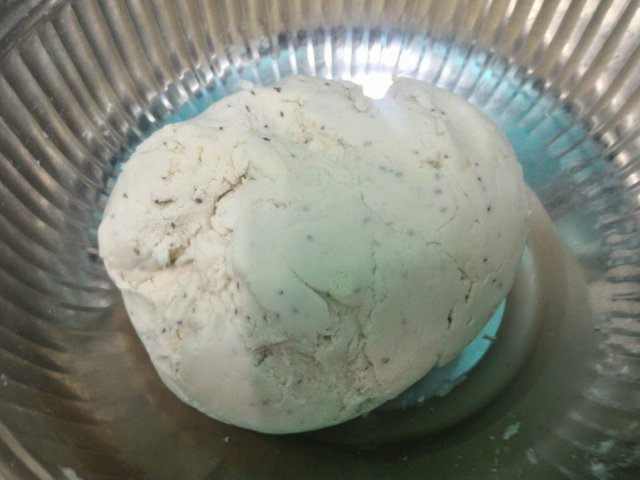 We added about a table spoon of carom seeds for one packet of the flour and about a table spoon of cooking oil as well for the mixing. Butter can be used as a substitute or partially in ratio to the oil but too much of it can make the murukku hard. We also added some cold water to aid the mixing of the dough.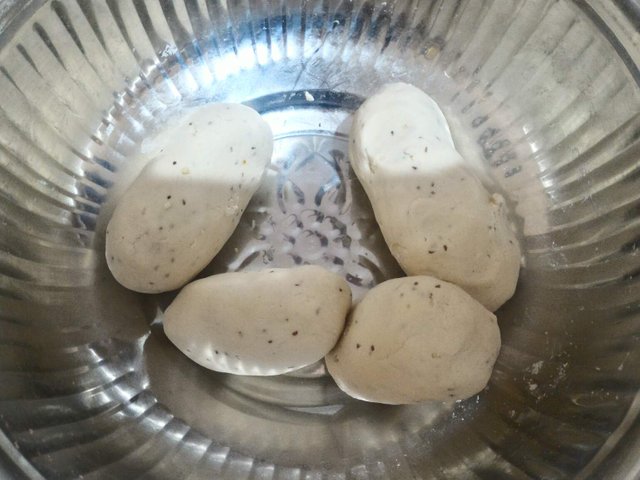 We split the dough into little cylindrical shapes like this to fit into the murukku maker.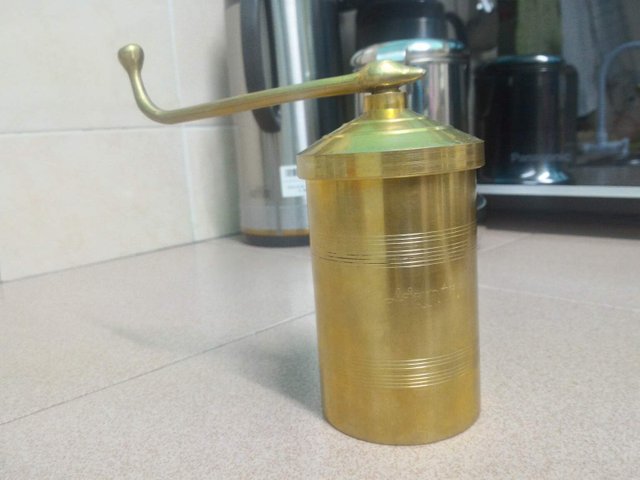 This is the murukku maker that I used. It is done by turning the long part around and at the same time, moving the item in a circular motion.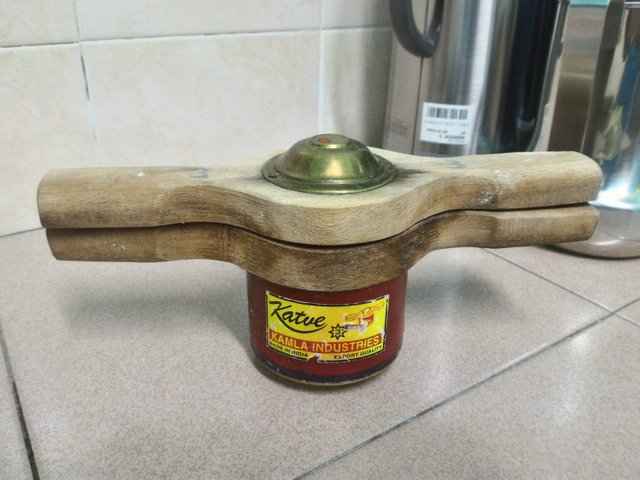 This is the traditional murukku maker. My mother used this for a few murukkus with a different pattern.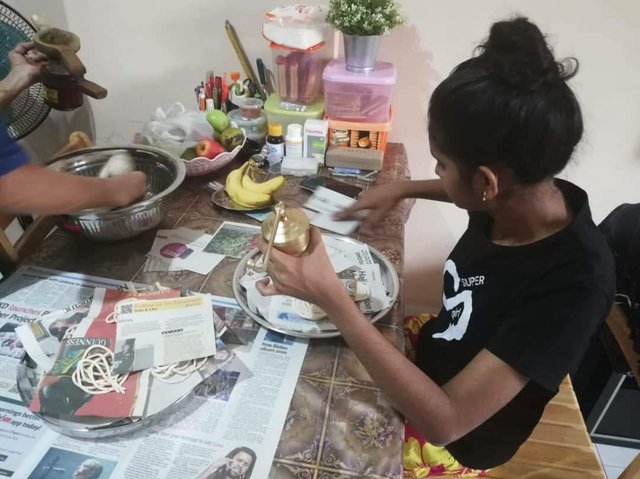 That's me on the right and my mom on the left, making murukkus.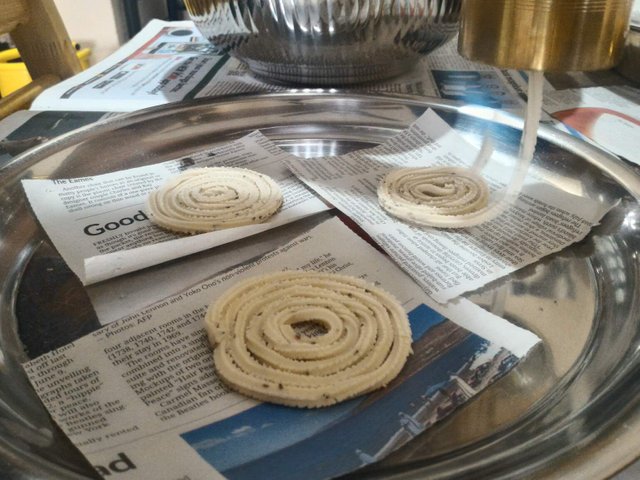 These are some of the murukkus that I made.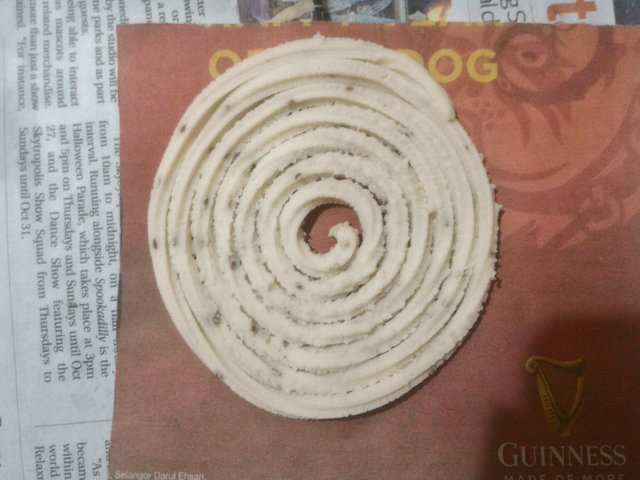 A closer look of one of them.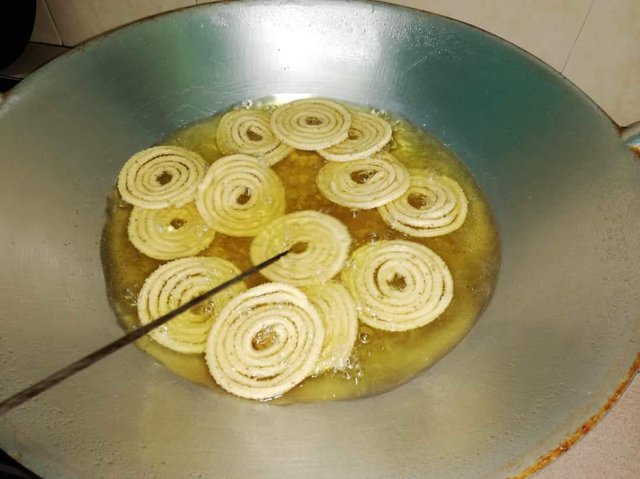 This is how we fried them in oil. After frying, we took them out using a long stick.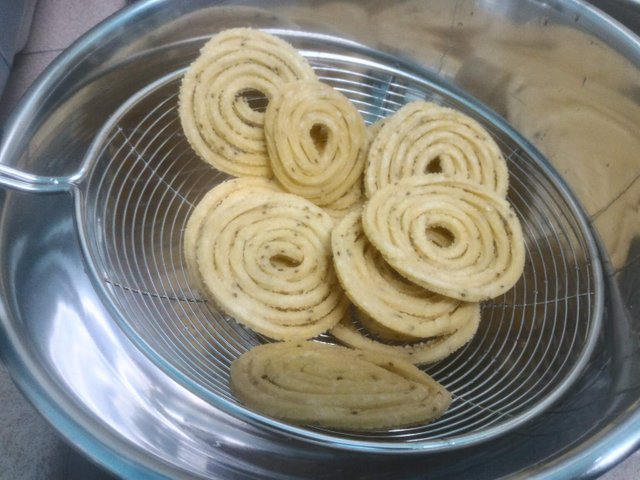 This is while draining some of the excess oil.


Then we placed them in a bowl wrapped with kitchen towels to remove more of the excess oil.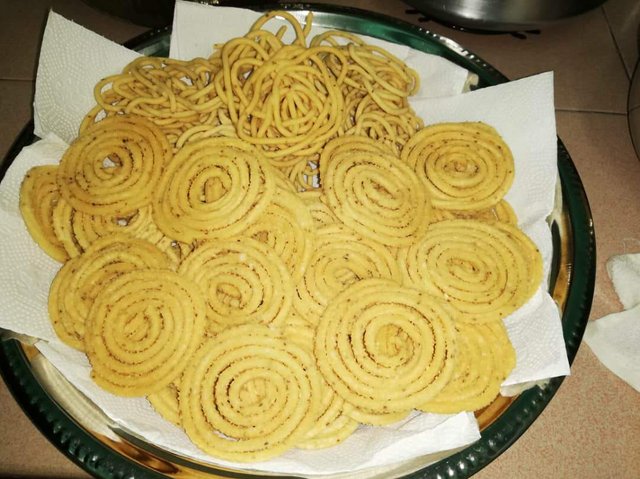 This is right before storing them to eat later. It is best to store them in airtight containers. We usually store them in large biscuit containers.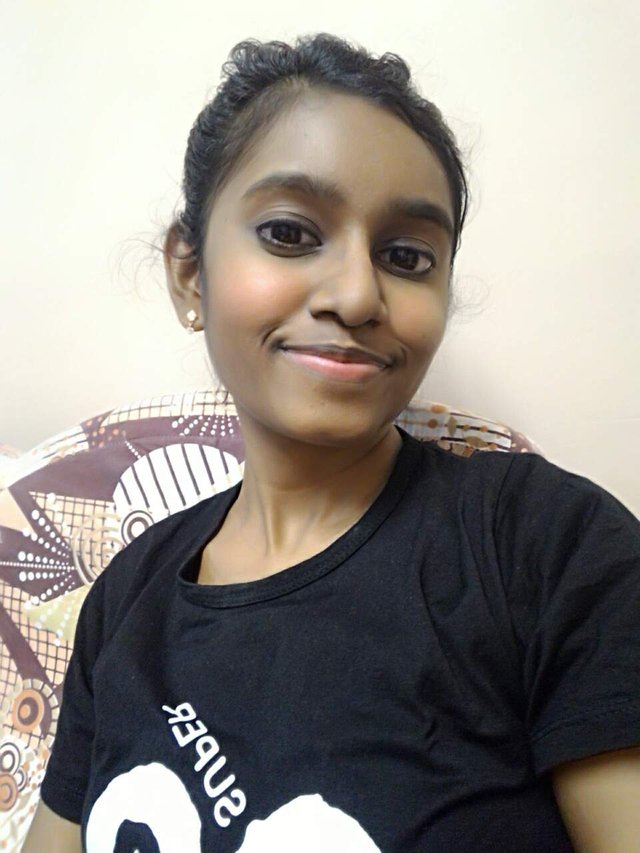 I accidentally snapped my picture with a blush filter on when I was done 😂 We made 3 packets of murukkus which amounted to 3 large containers of murukkus to eat which is a lot! My arm hurts but I am happy that the murukkus are ready for Diwali! Thank you for dropping by and have a great day ahead :)
Posted using Partiko Android