Delicious Easy Urban Eatery - Urban Plates - Del Mar Highlands, San Diego, California - Review
Hello Steemers!
So yesterday we decided to go to an eatery that has something for every one and is very casual. The prices are cheap and yet you get good fresh food!
This location is pumping and often has a line outside the door at peak times!
Urban Plates is a fusion of buffet and a la carte of the most popular dishes. From pizza, salad/vegetables, ciabatta panini to stews and meat dishes. Like a buffet you mix and match all you want! What I like about this place is that over the years they have changed their ingredients - they use free range chicken and there are some dishes with organic ingredients. It is a great way to have a wonderful meal just the way you like it with family and friends! There are a few locations but this one is my favorite!
Look at the choice....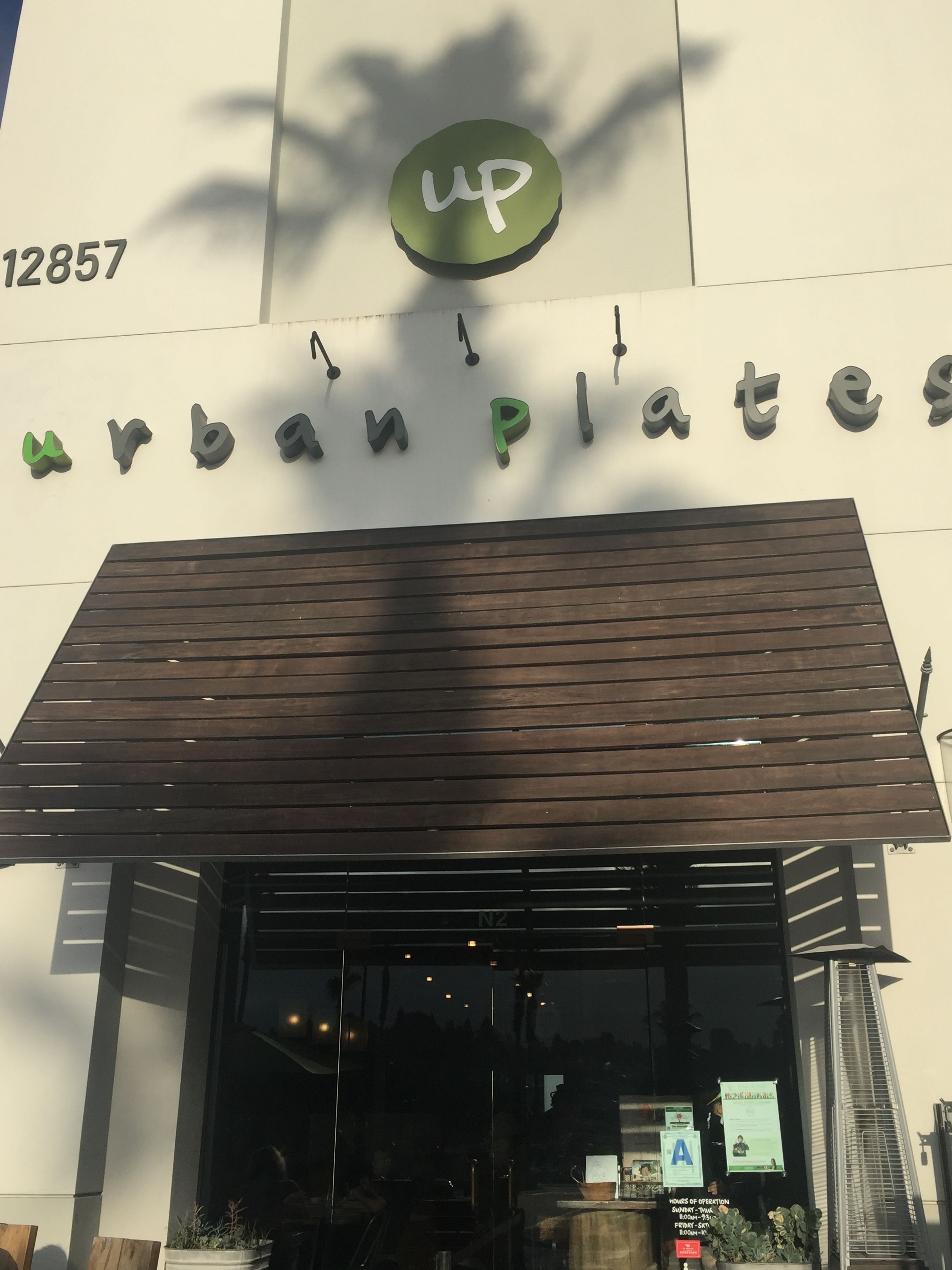 The menu is varied and as we go down the buffet I will show you what it is like to order.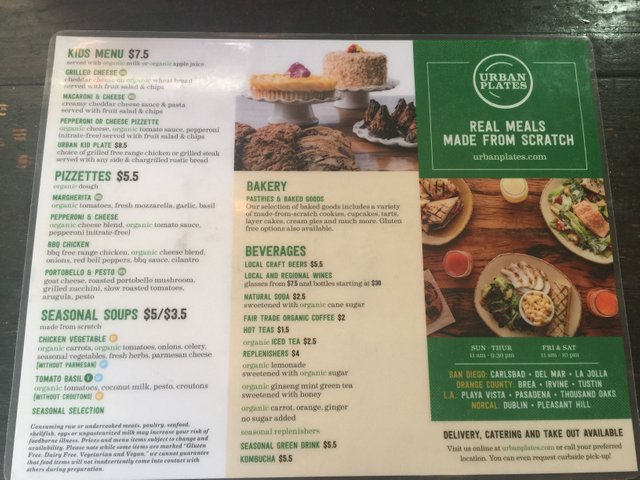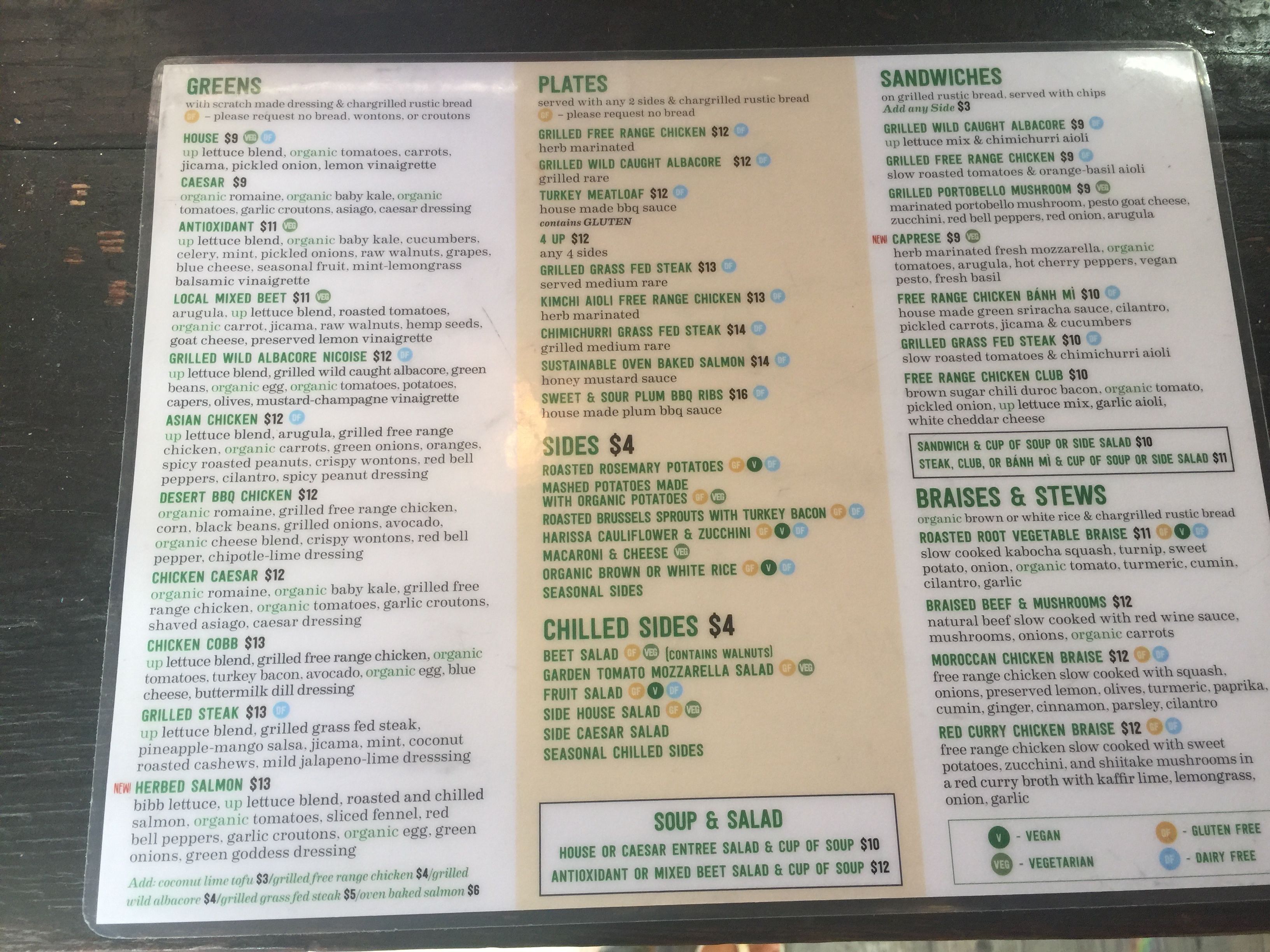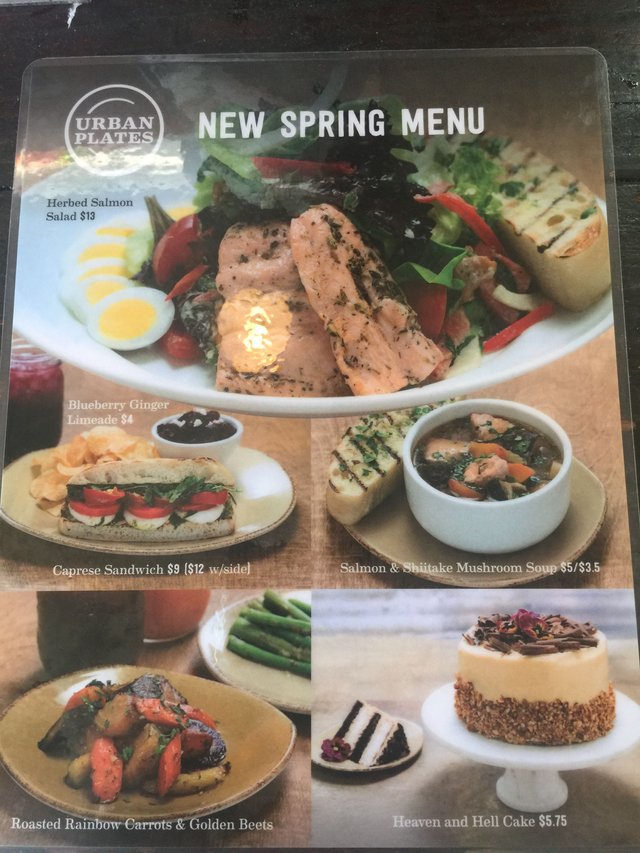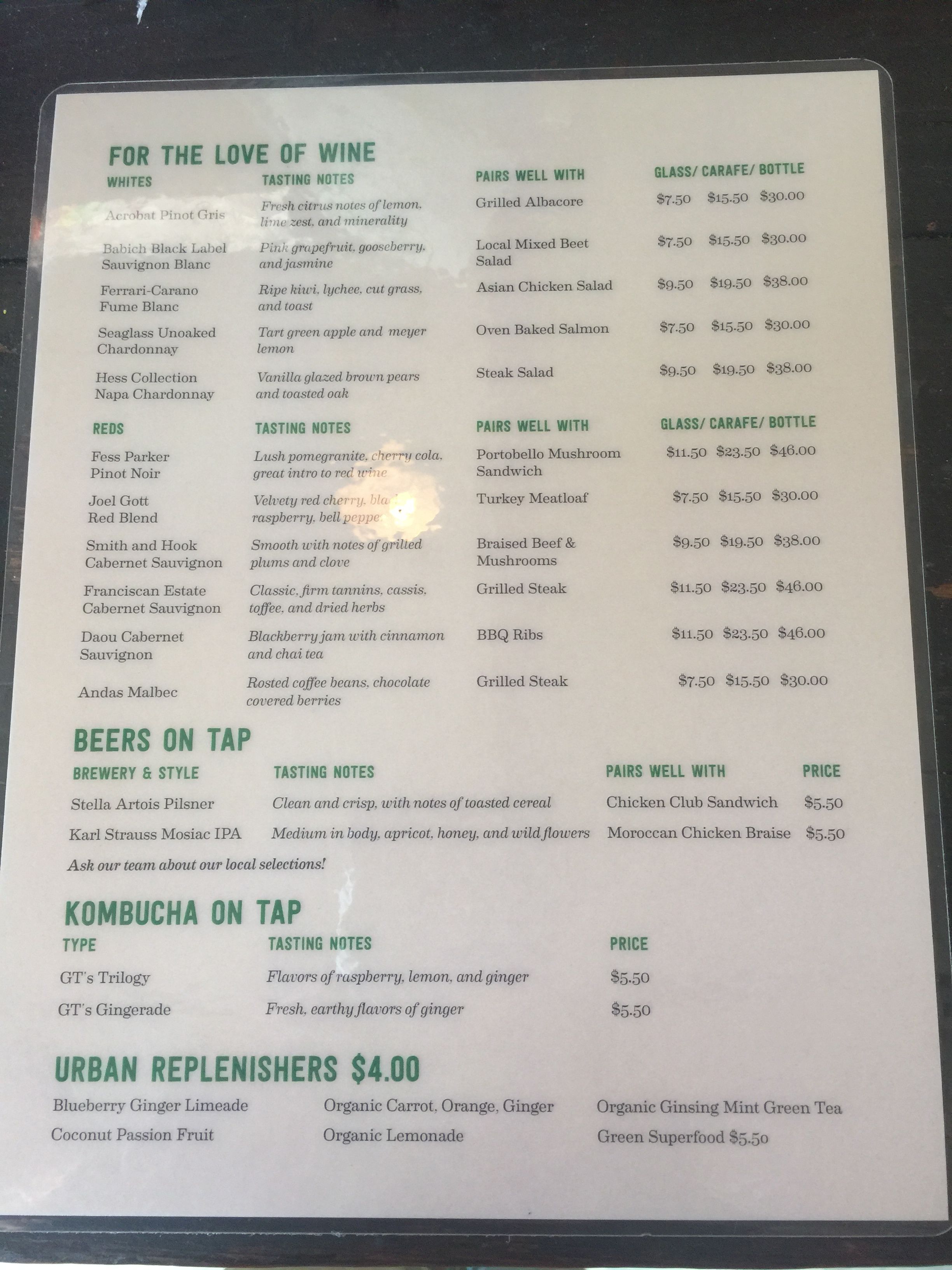 When you arrive you are ushered into one of two lines - salads or plates and sandwiches - and are given a tray. We decided we were done with salads and opted for the plates and sandwiches. I have to tell you there is so much choice and all the bright colors of prepared food - we were salivating! (Pavlov's dogs anyone?).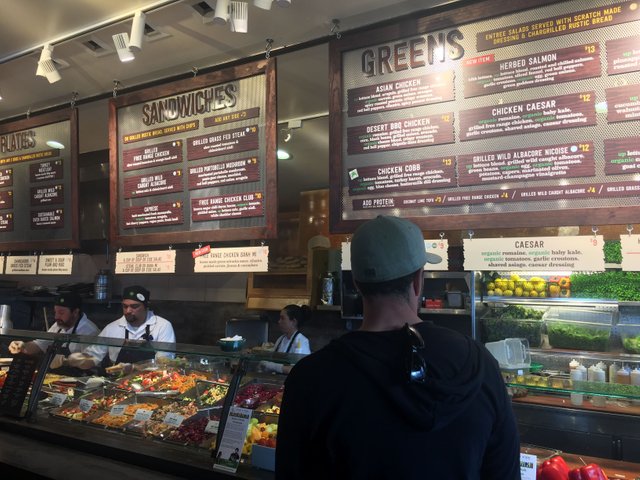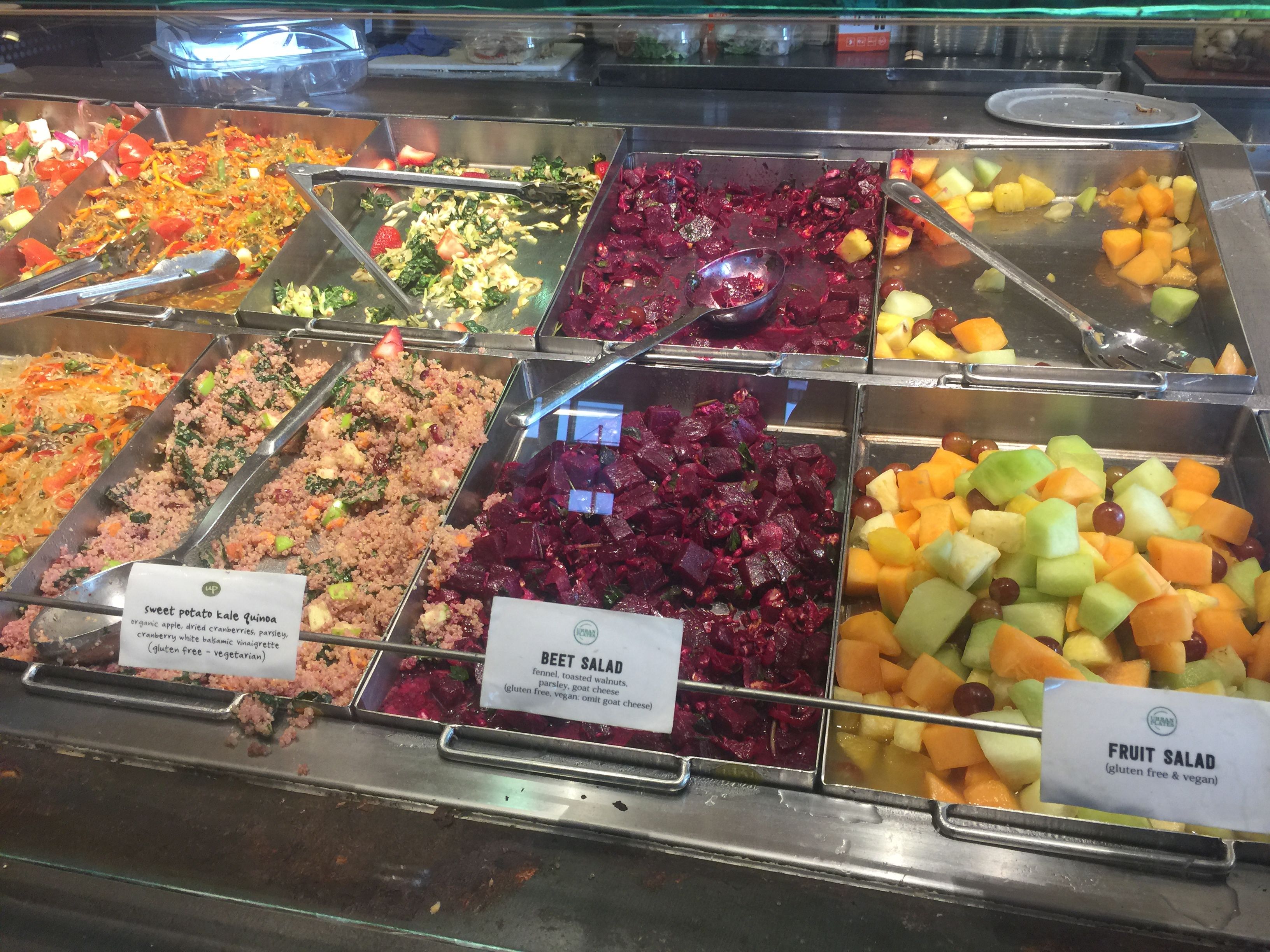 There we were getting ready to make our choice but where do you start! Thankfully, the staff are easy-going and accommodating. As you move down the line with your tray they have definitive plates and sandwiches to choose from.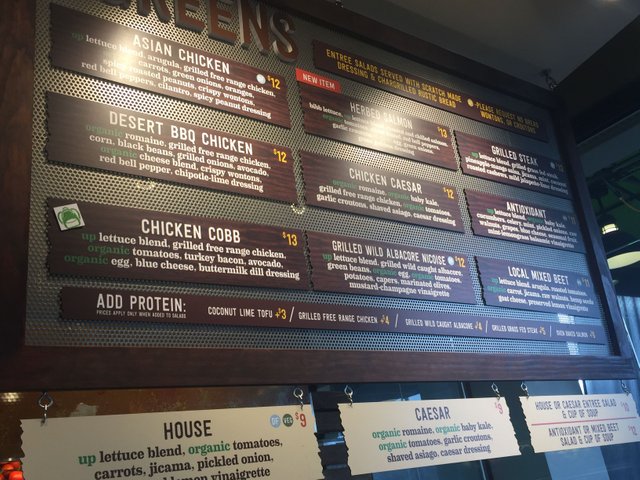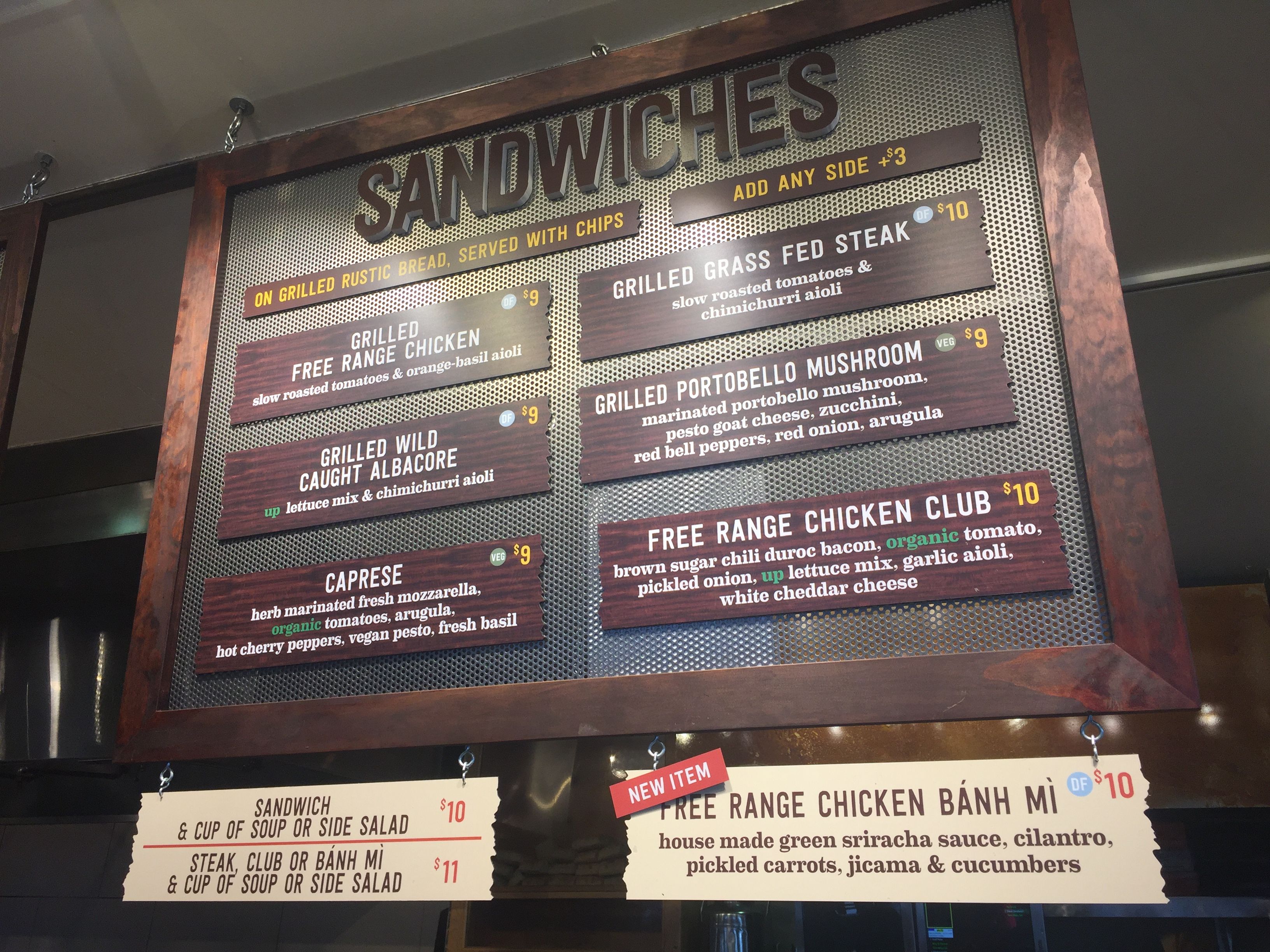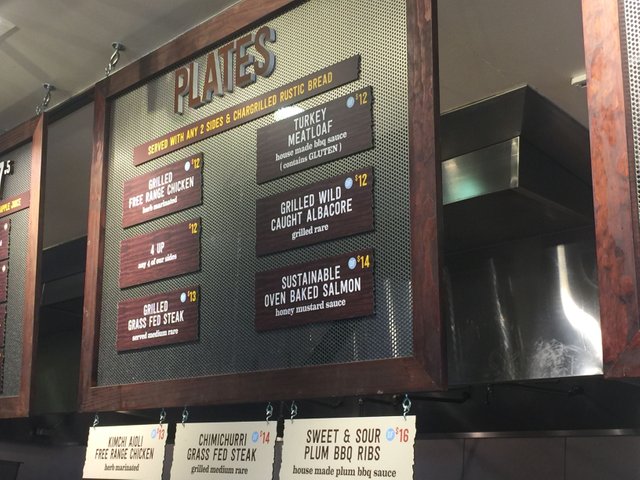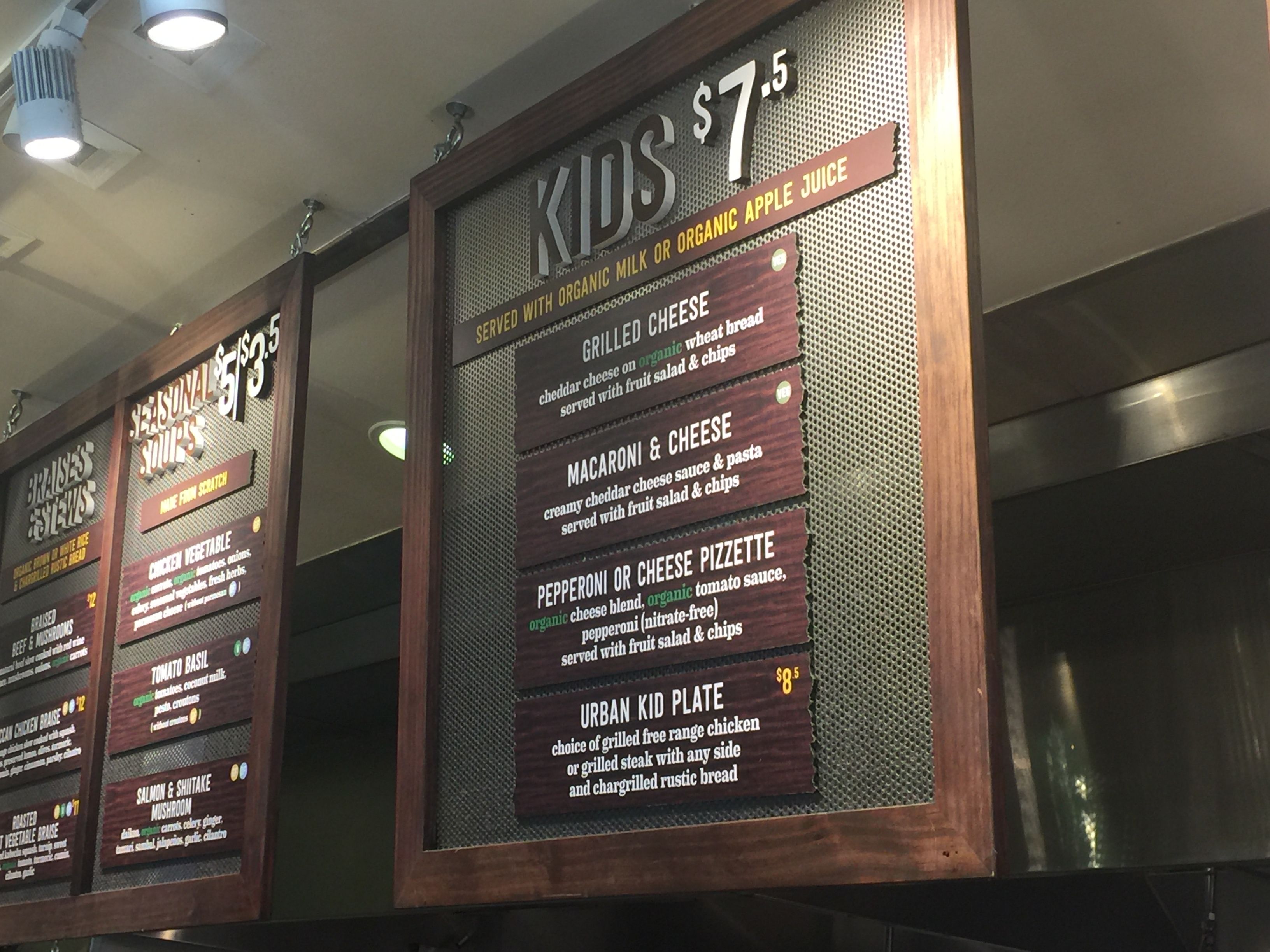 Serving it up!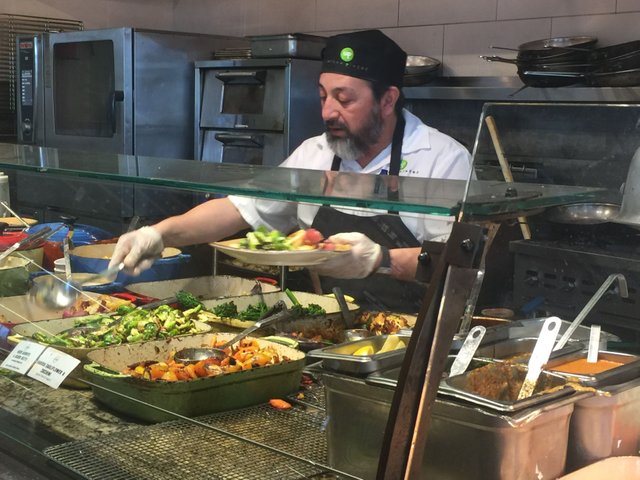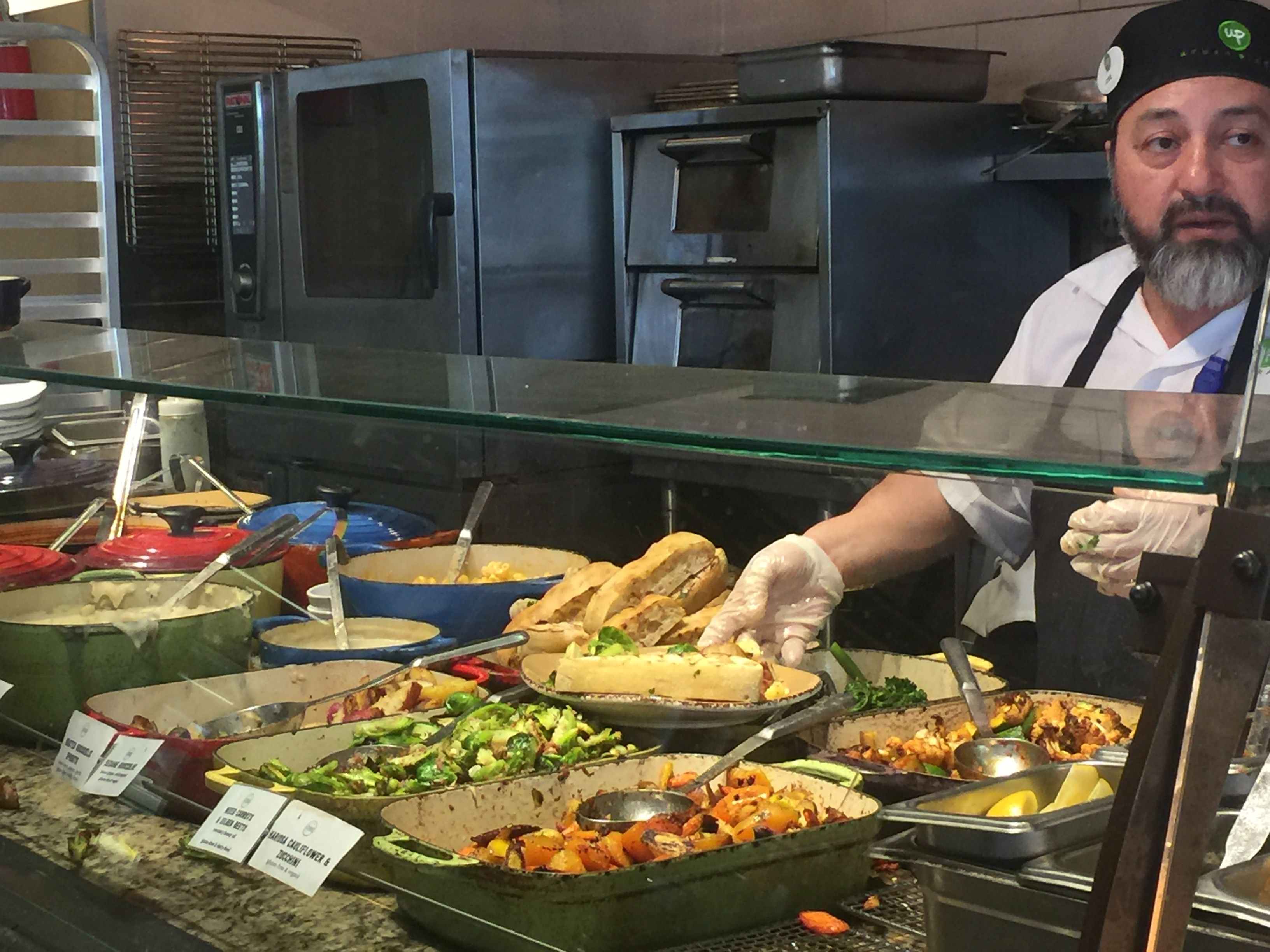 Meanwhile back at the green (salad) bar....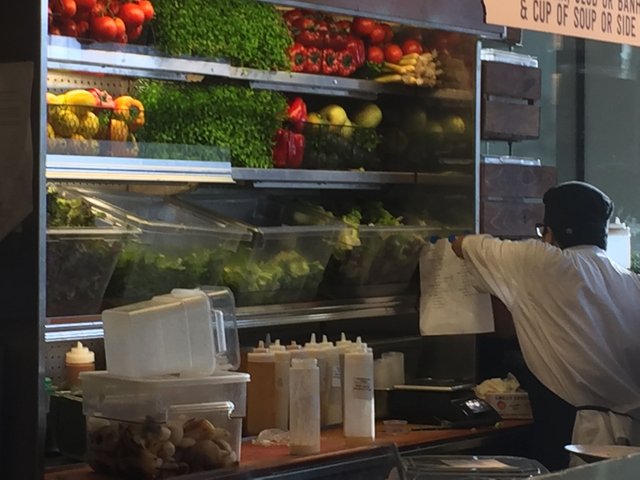 And look at those pots in the distance - stews and soups!!!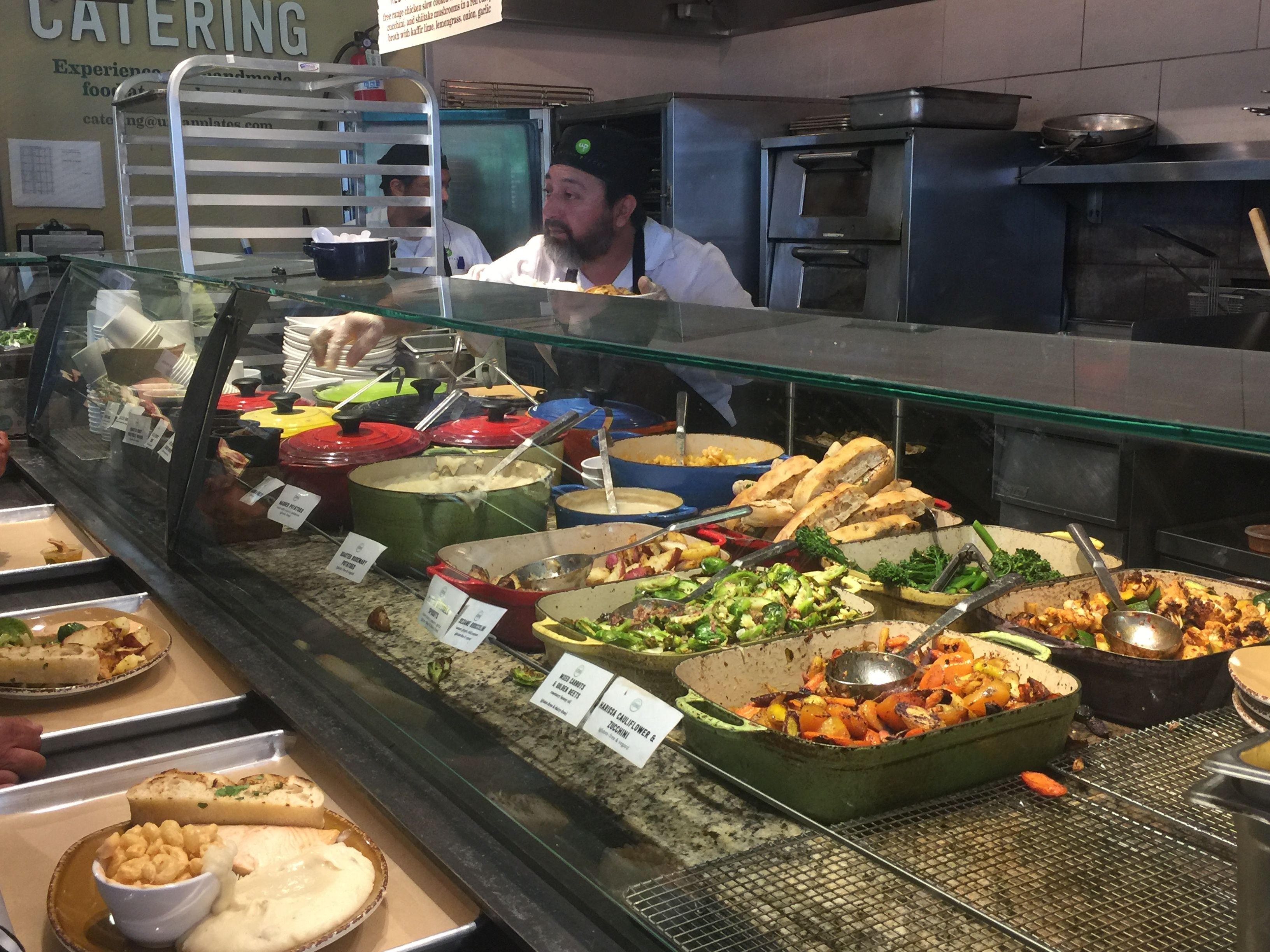 Look at our order (on the trays) - chicken dish and vegetables (left) and braised beef stew with wine (right) (one of my favorite dishes).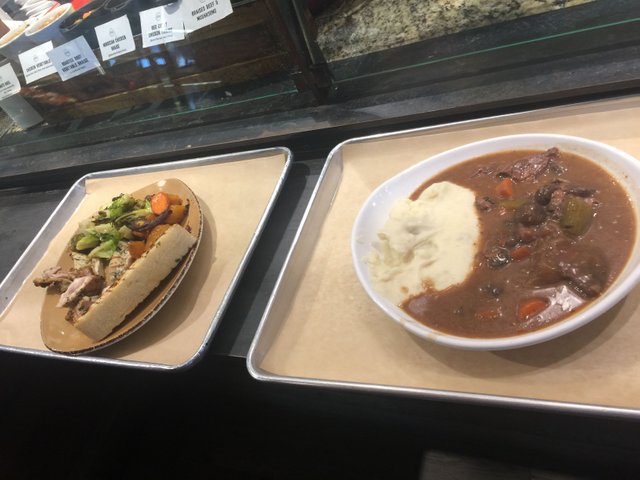 A closer look at the stews ......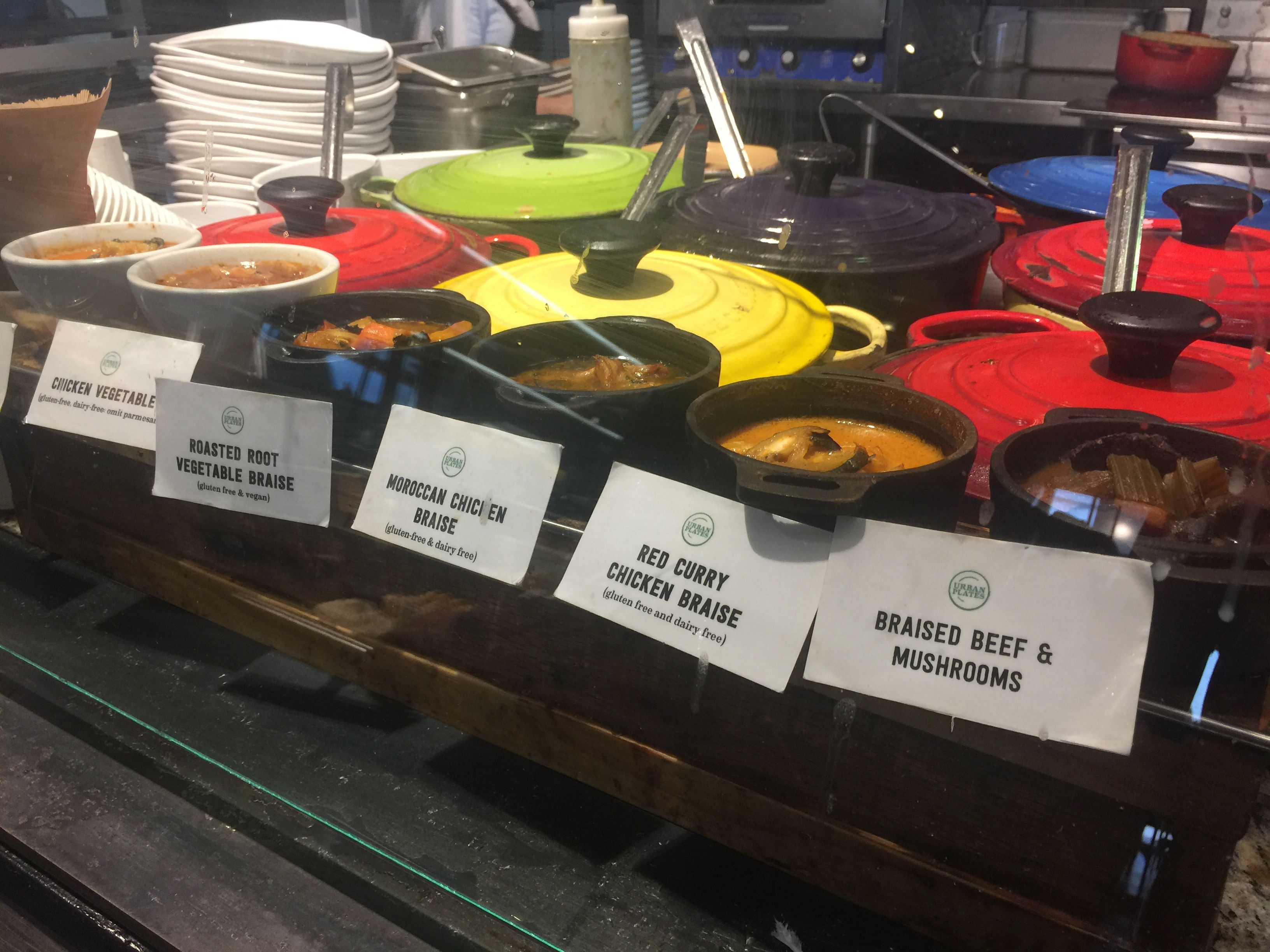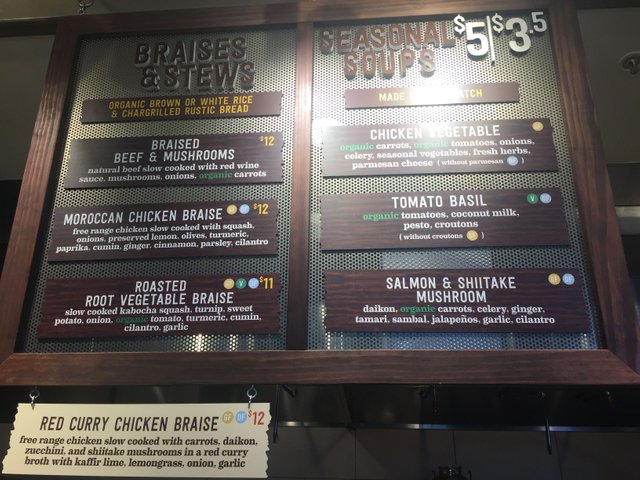 And yes they have pizza....as an Italian I would differ slightly in my pizza taste so it is not what I would order but if you want it, it is here!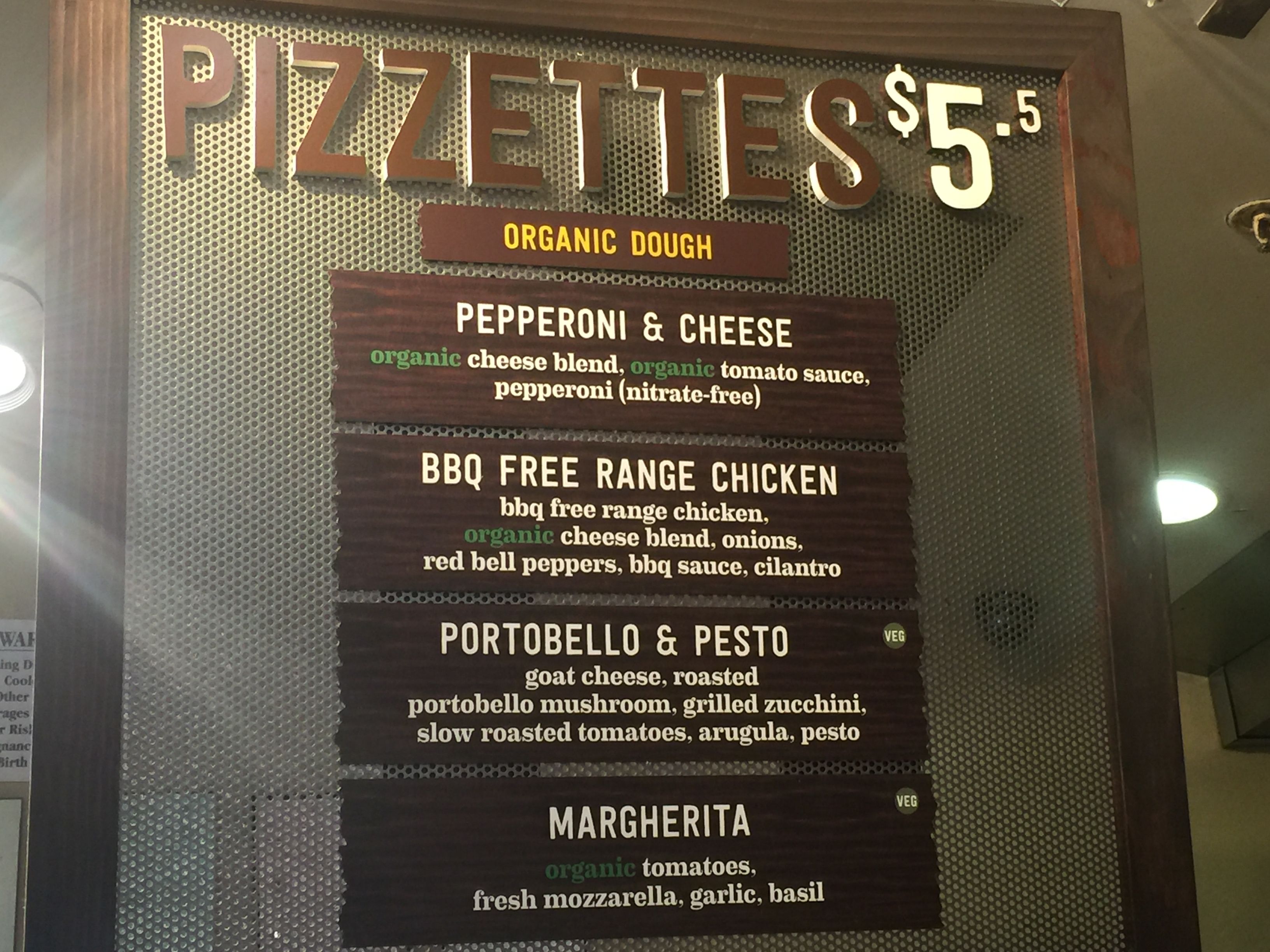 Now let me introduce you to ....the dessert counter! For people with a sweet tooth like me.....my eyes are popping out of my head and I have tried the Hummingbird Cake - beautiful! I also adore the Mango Tart. For those with dietary requirements the Flourless Chocolate Cake and the gluten free Chocolate Macaroons will satisfy you!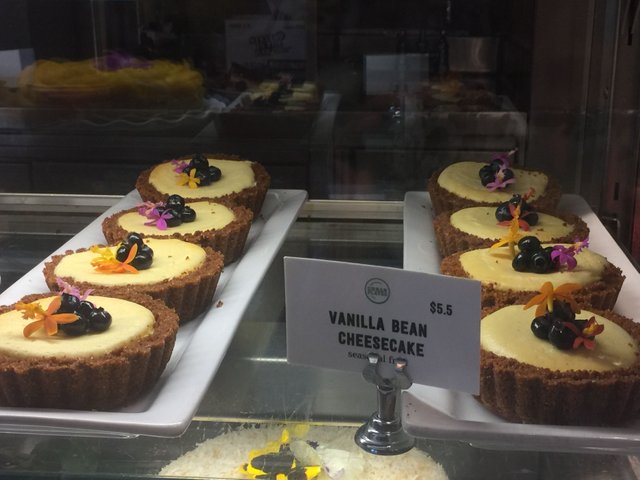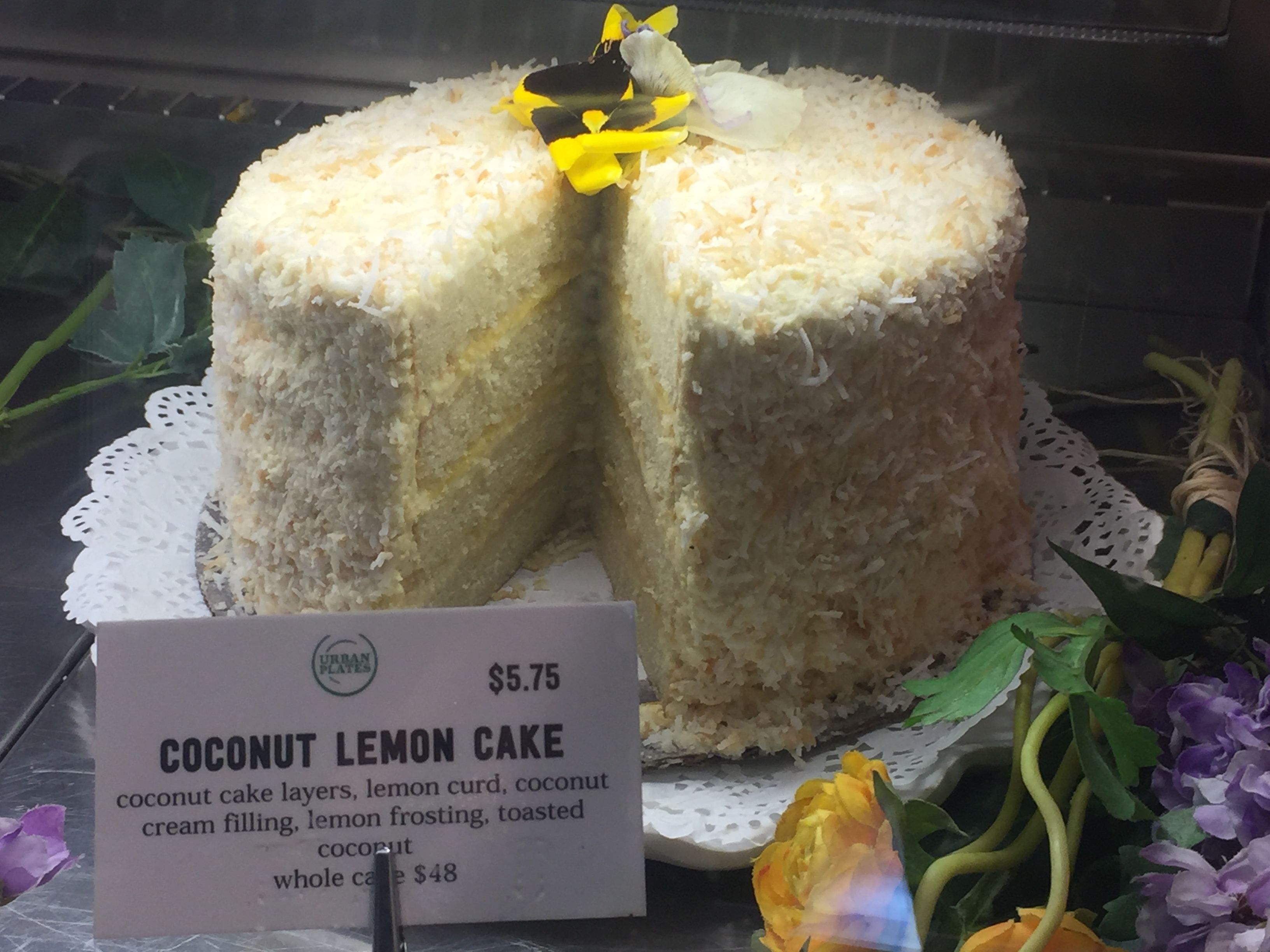 The Heaven and Hell Cake is a new addition to the menu!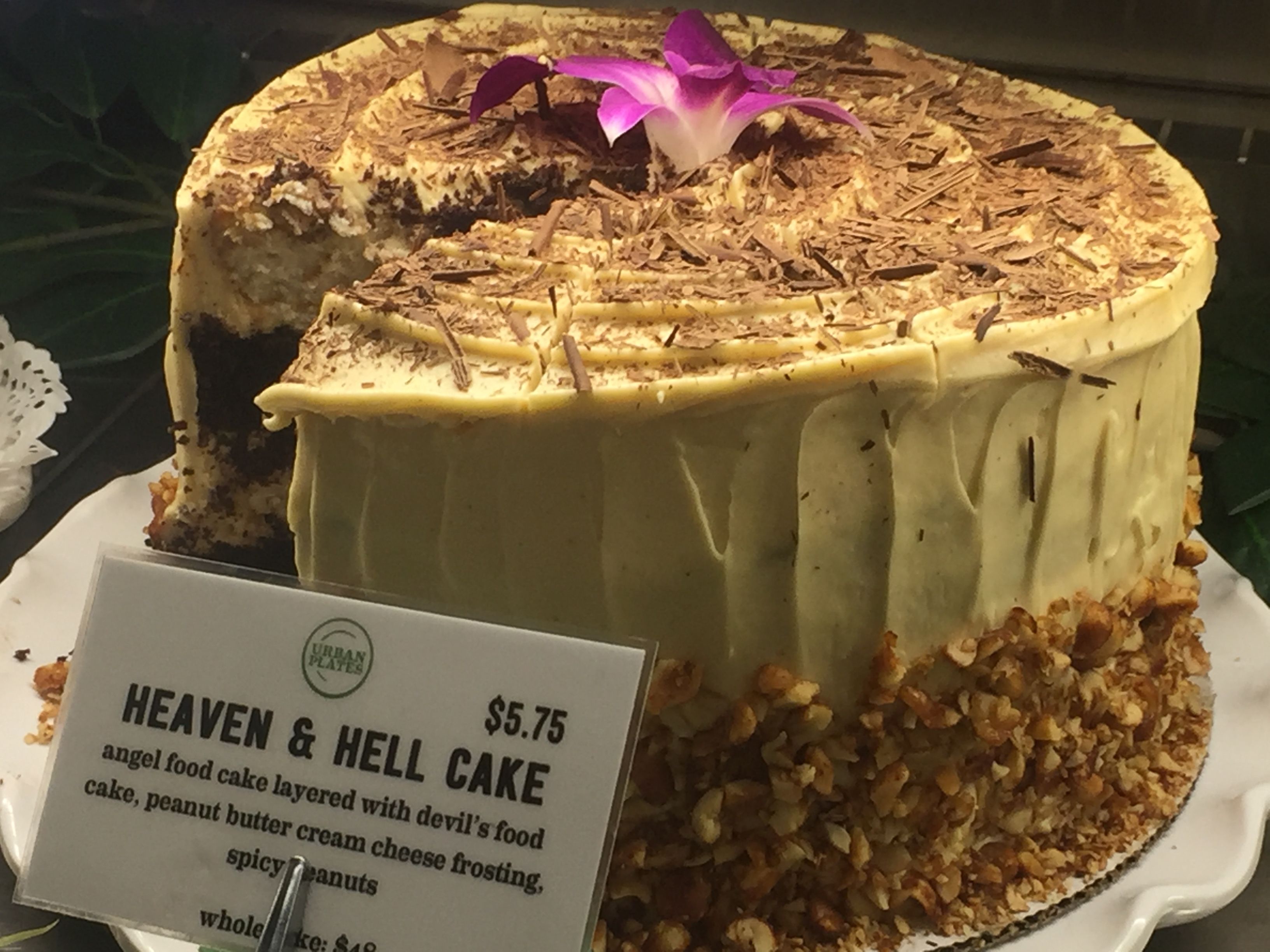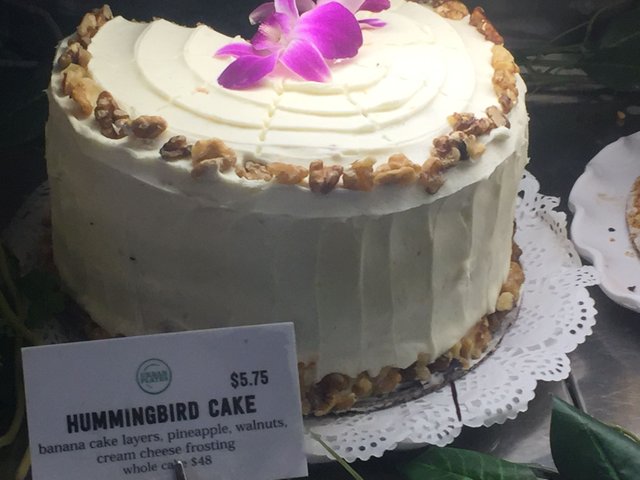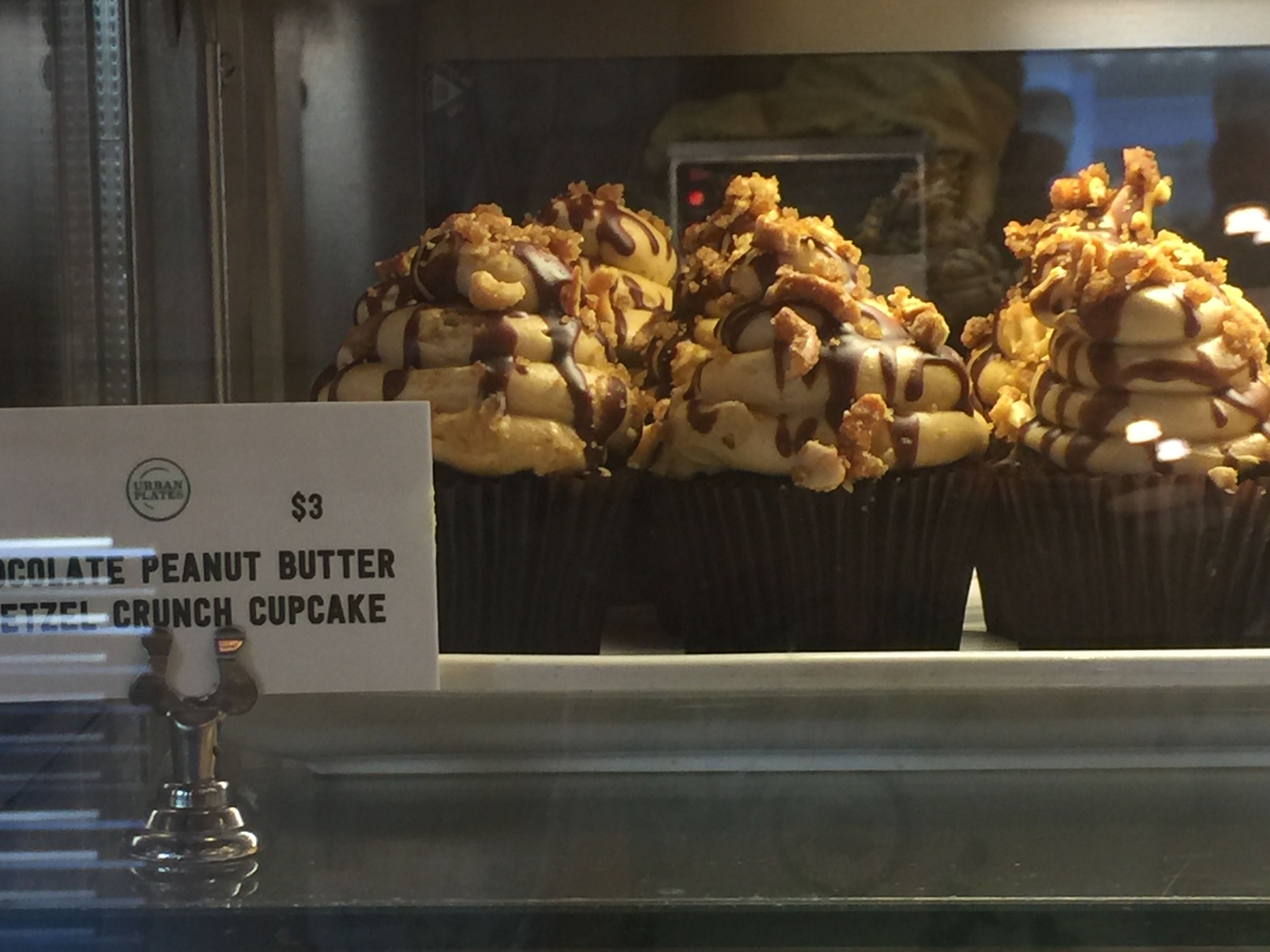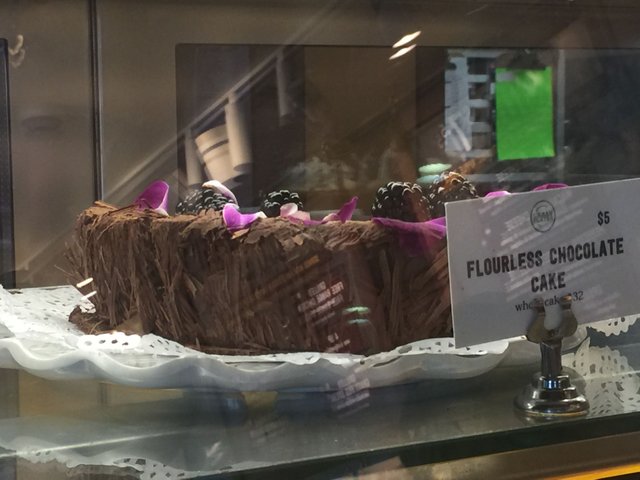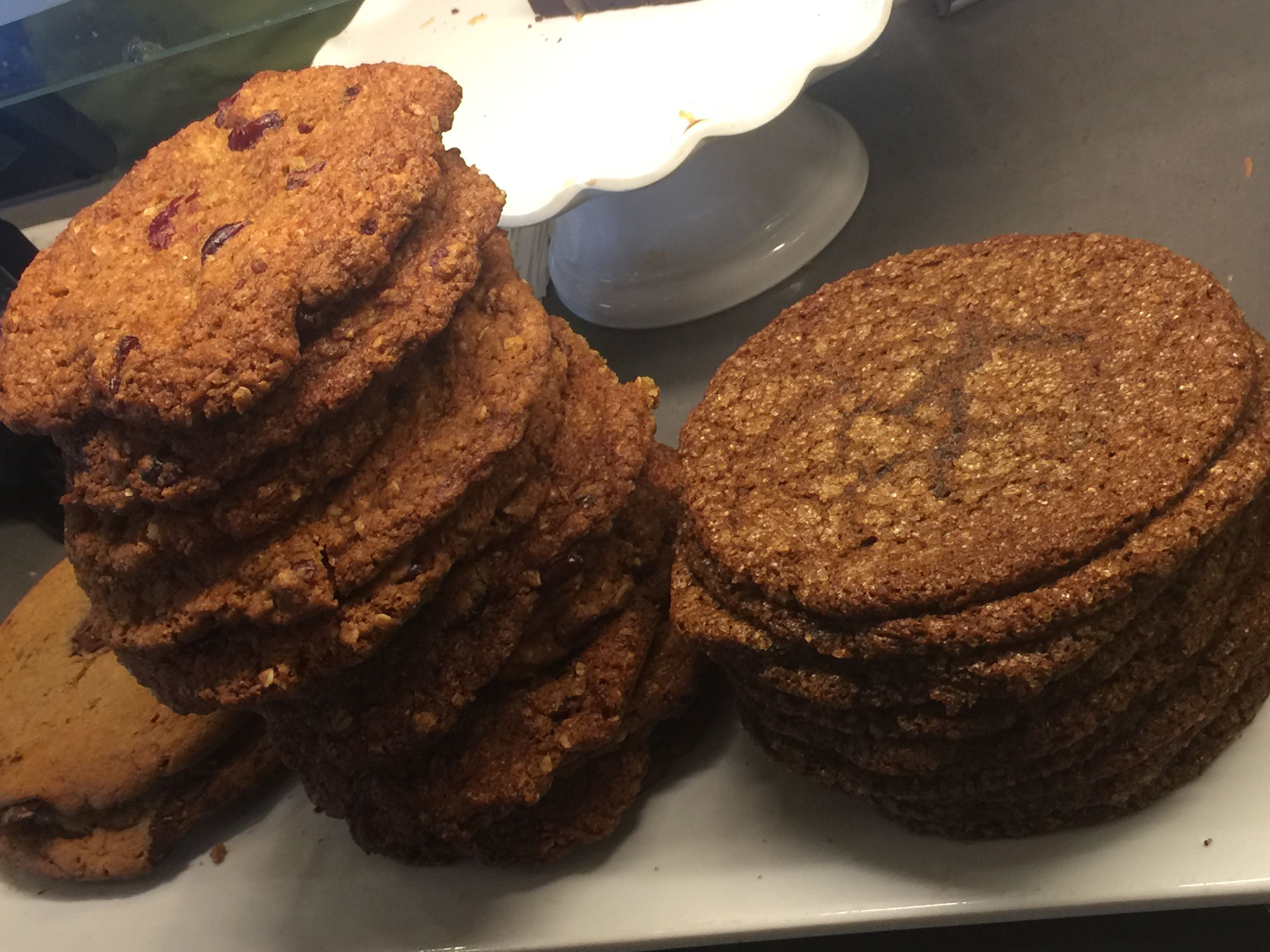 An assortment of wine is available, along with other bottled drinks and kombucha on tap!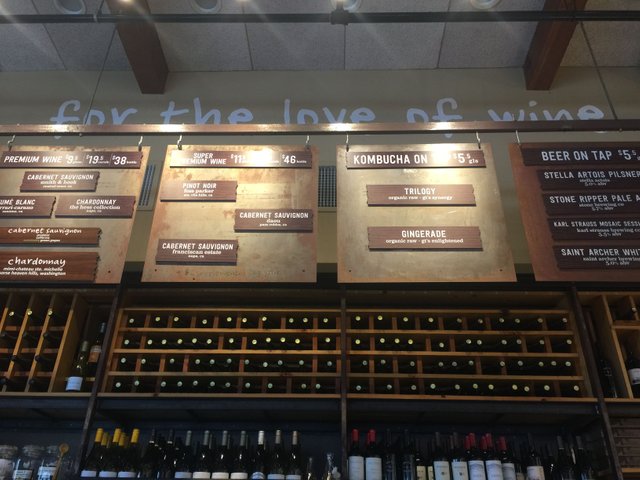 We decided to try something new - the Vanilla Bean Cheesecake.....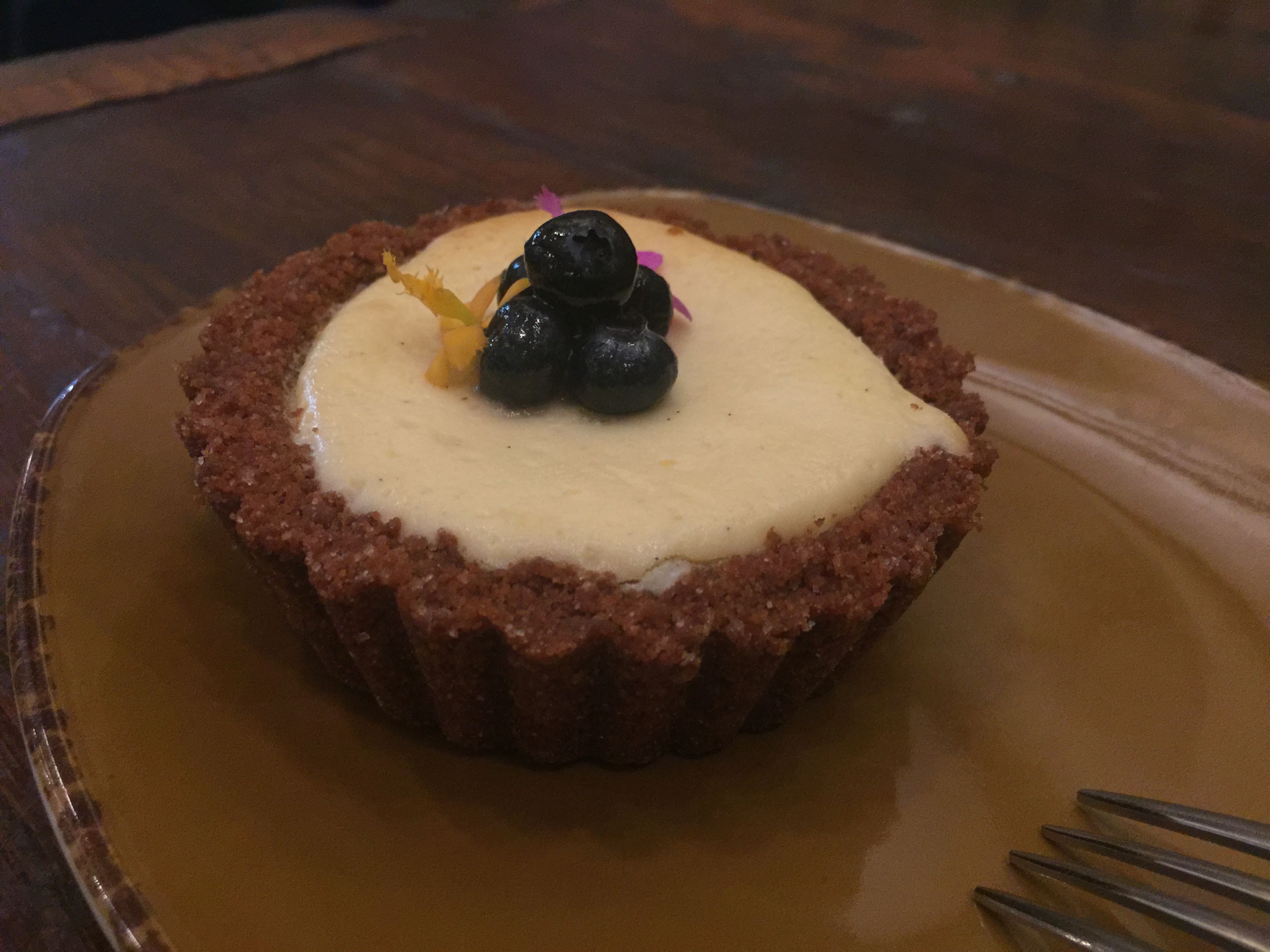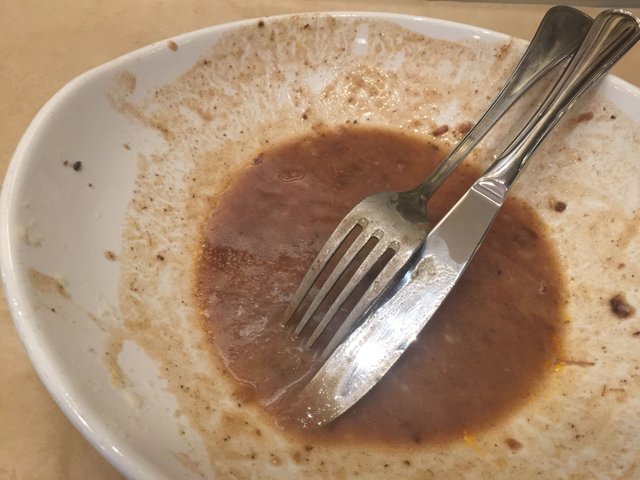 I loved my meal - Braised Beef Stew in red wine and mash potato. Now it's time for the finale.....the Vanilla Bean Cheesecake...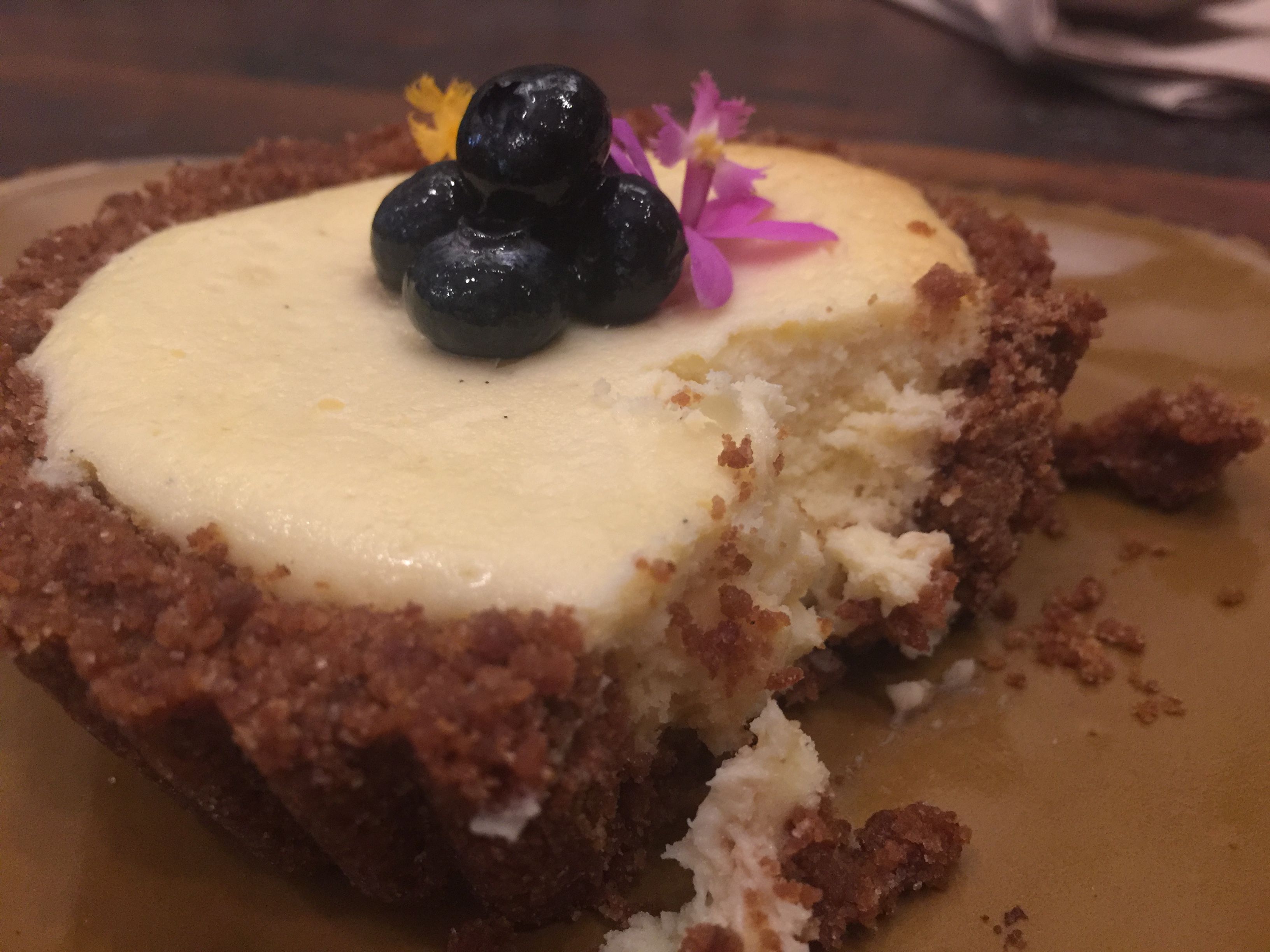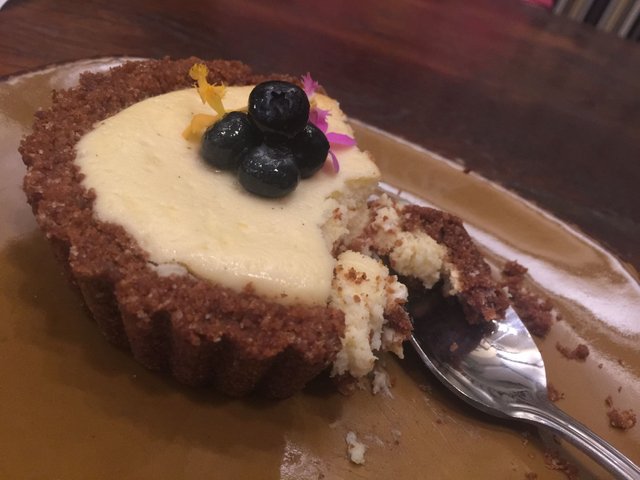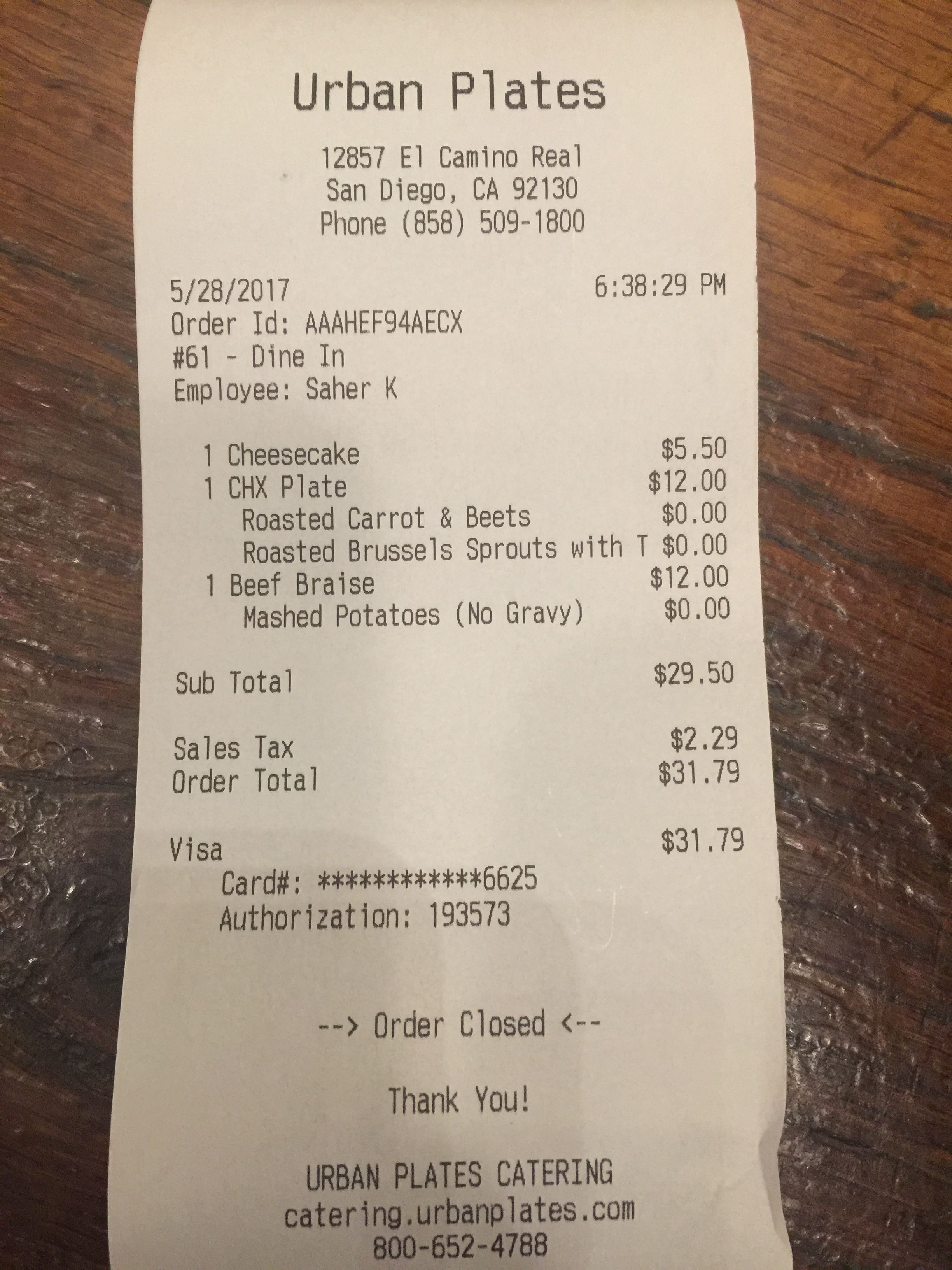 Tomorrow I will be reviewing a bakery owned by a famous chef - stay tuned!
Follow me @whitedolphin as I bring you foodie trail reviews!