We were up for a spot of sushi and decided to do a review of Blue Ocean Robata Sushi in Carlsbad CA!

The decor is modern, contemporary. The dress is casual and the wait staff are helpful.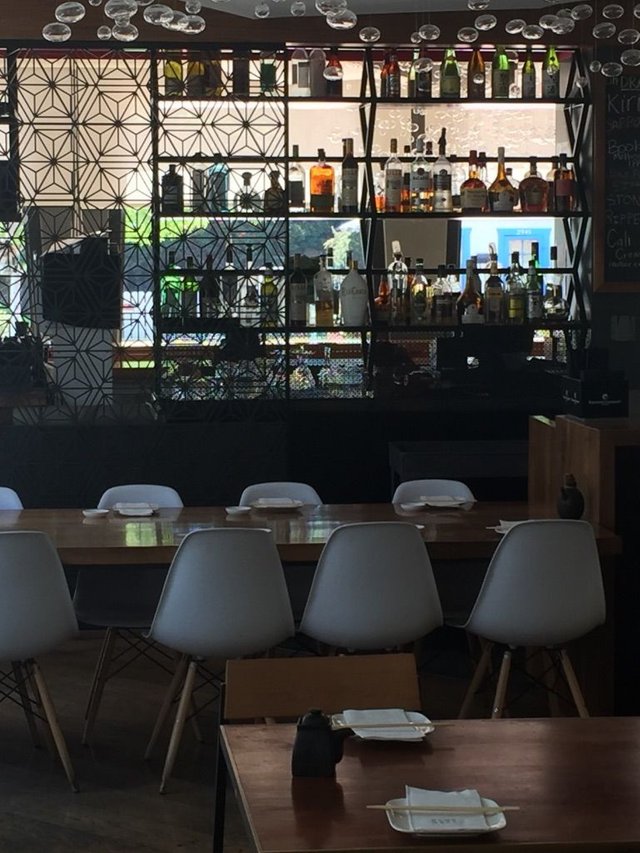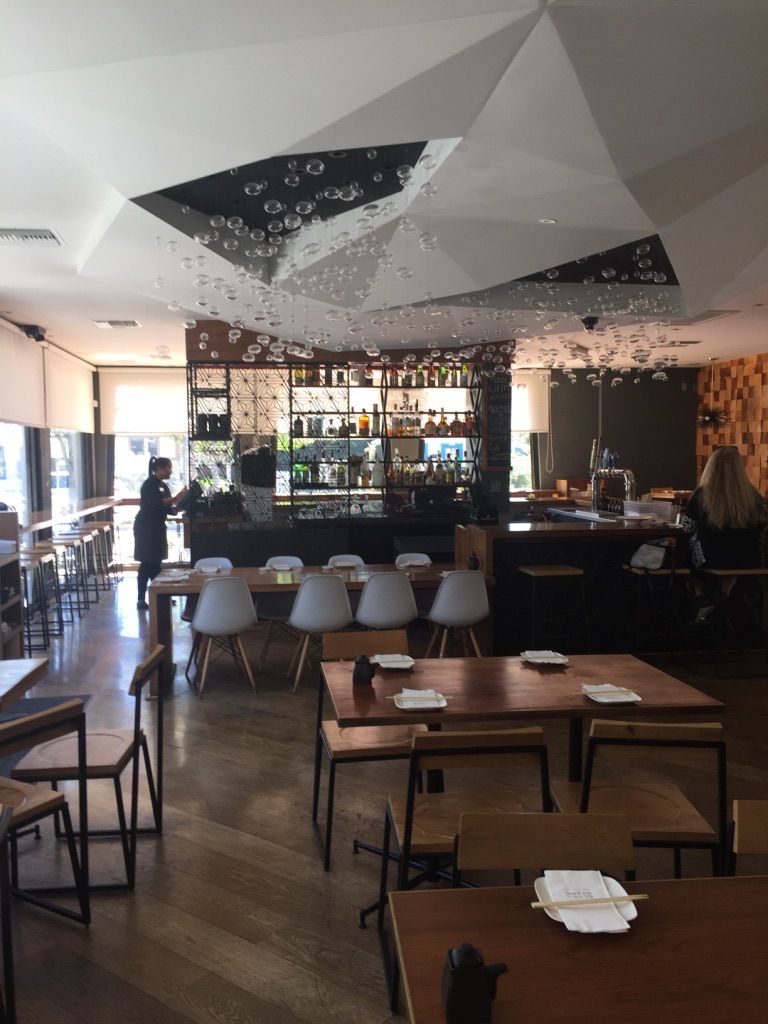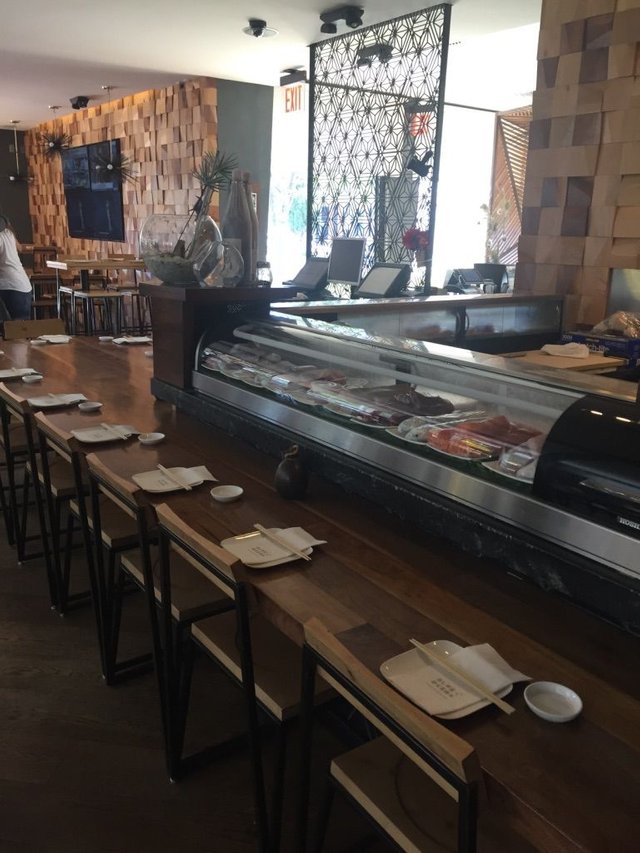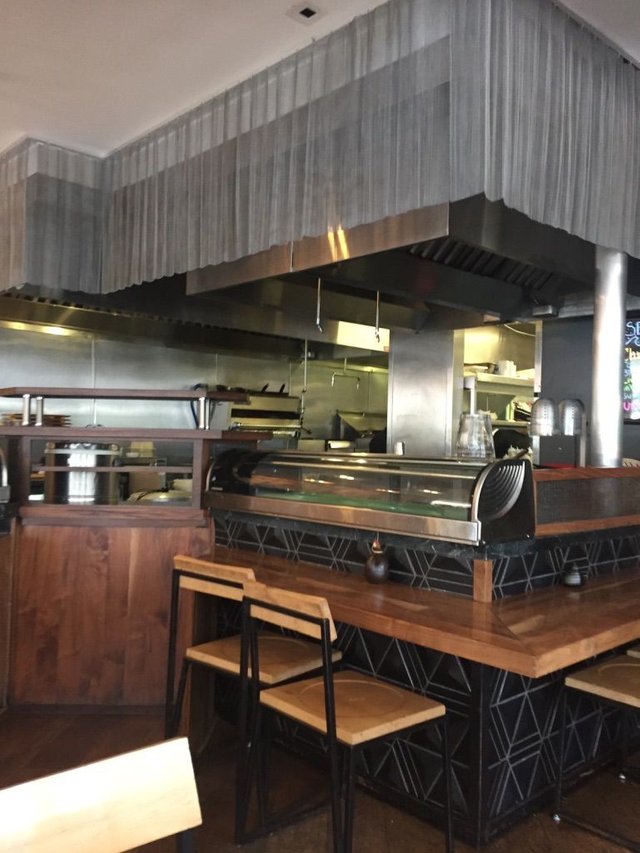 To start I ordered a Japanese gluten free beer!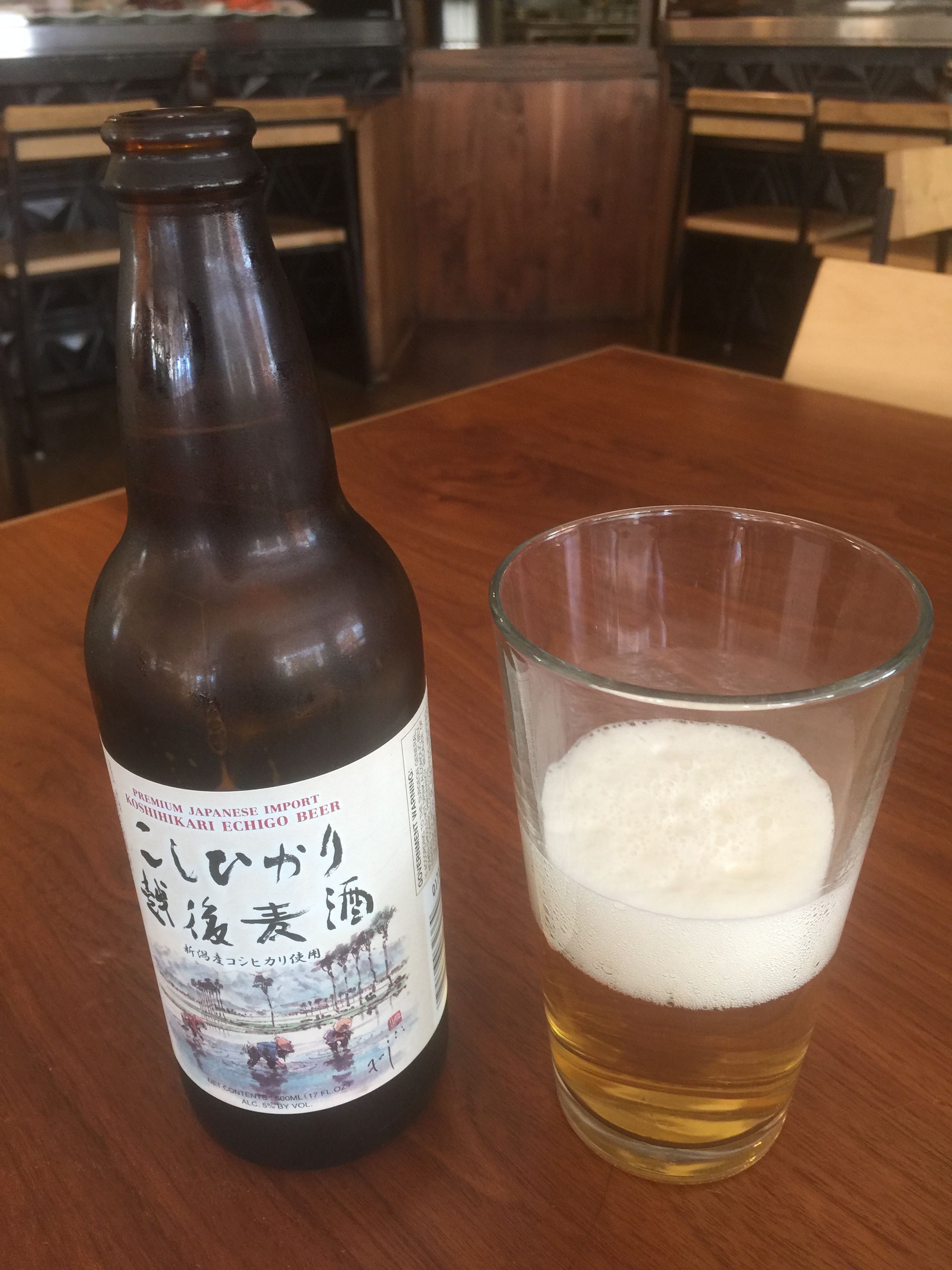 We took a look at the menu:-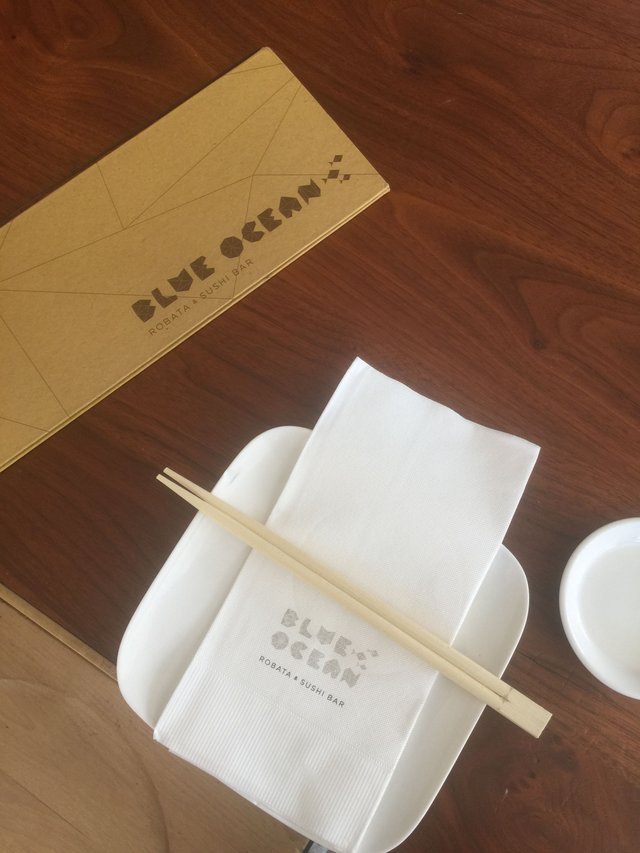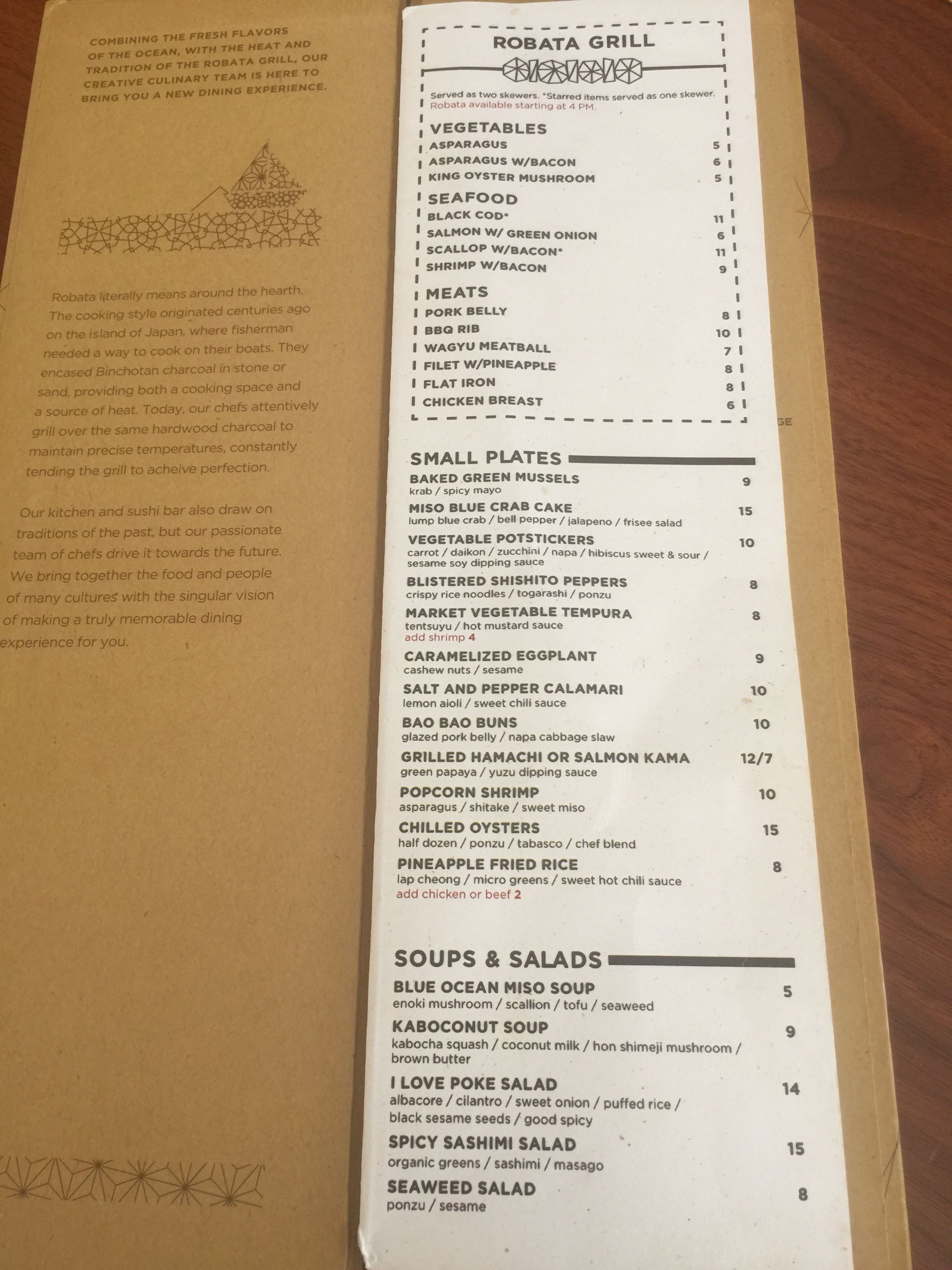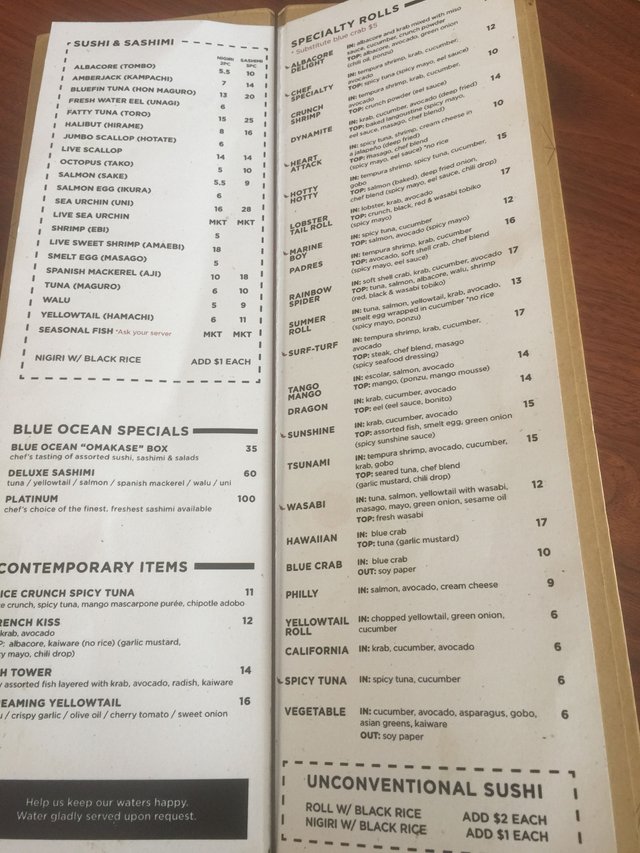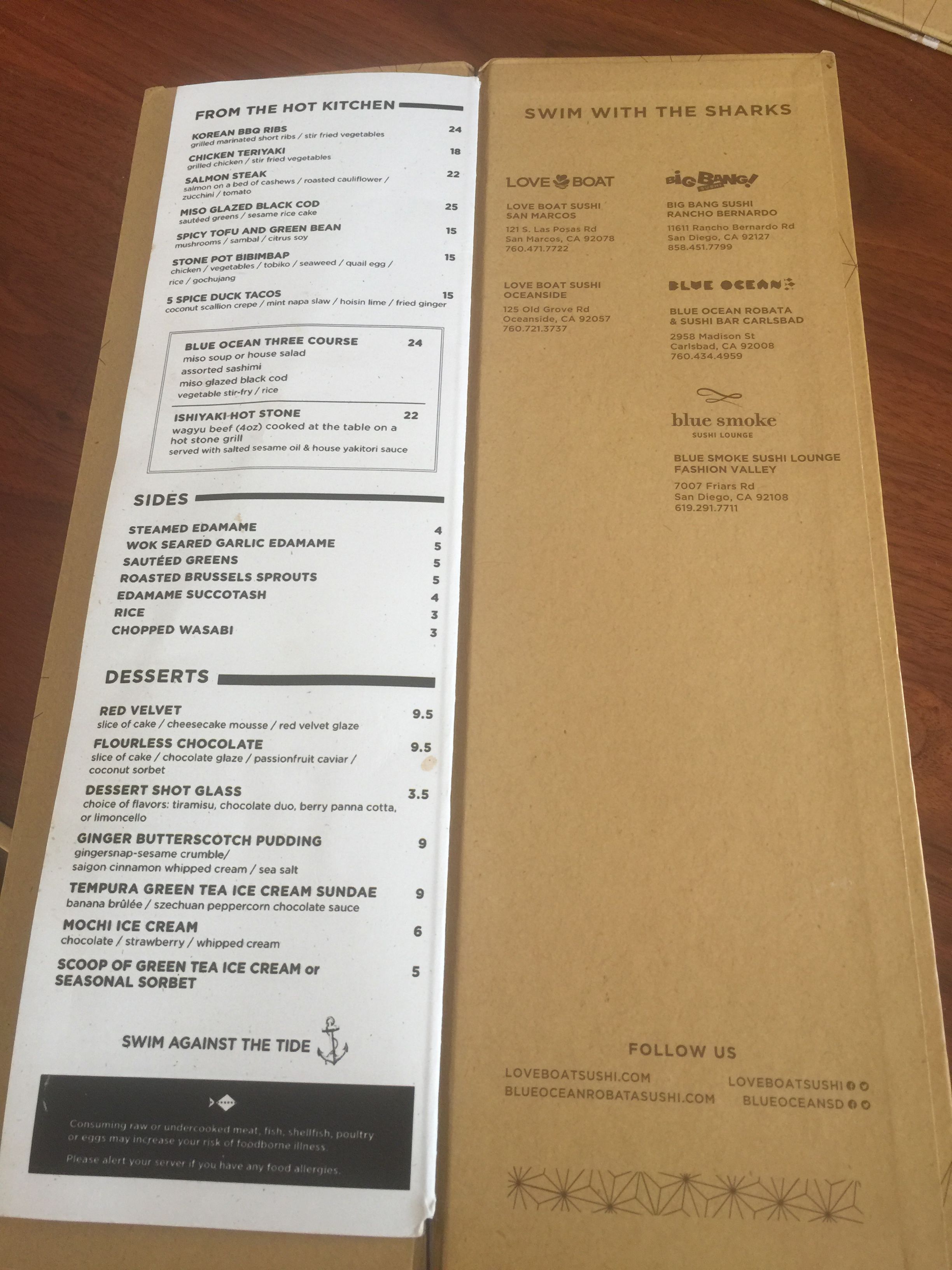 We decided to try the famed Summer Roll. This dish was designed in house and is a fusion dish receiving a mention in the local paper.
It was delicious!!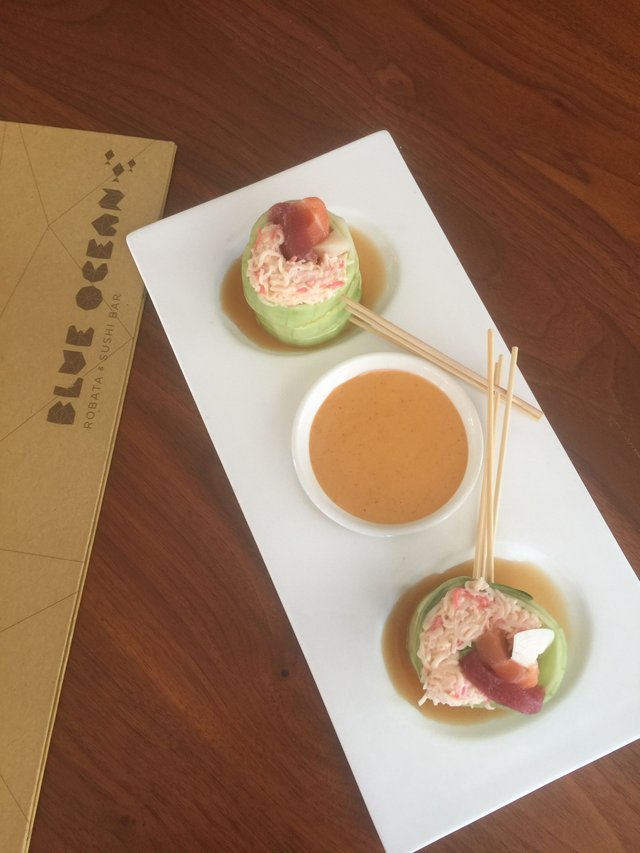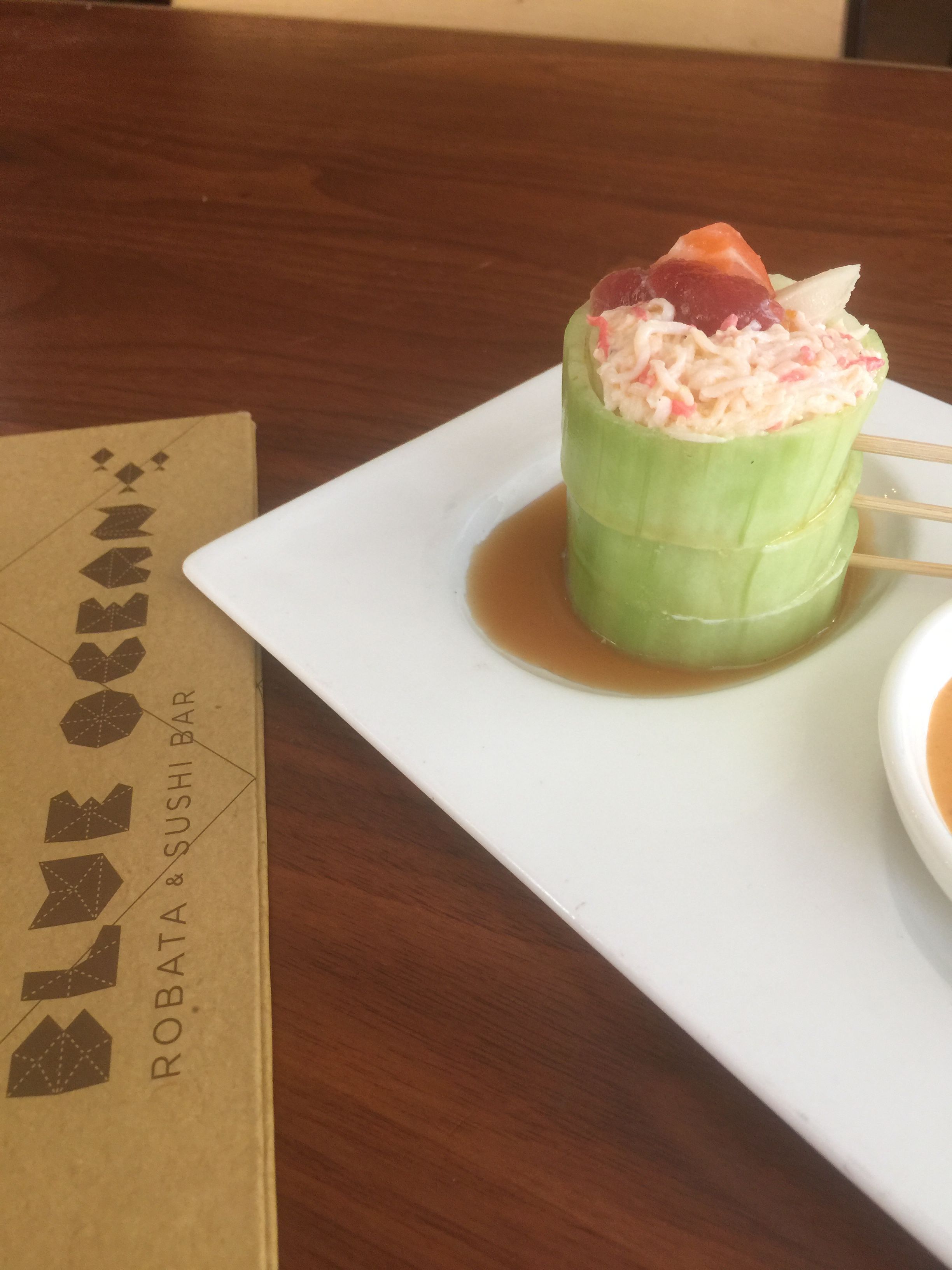 It truly is a work of art!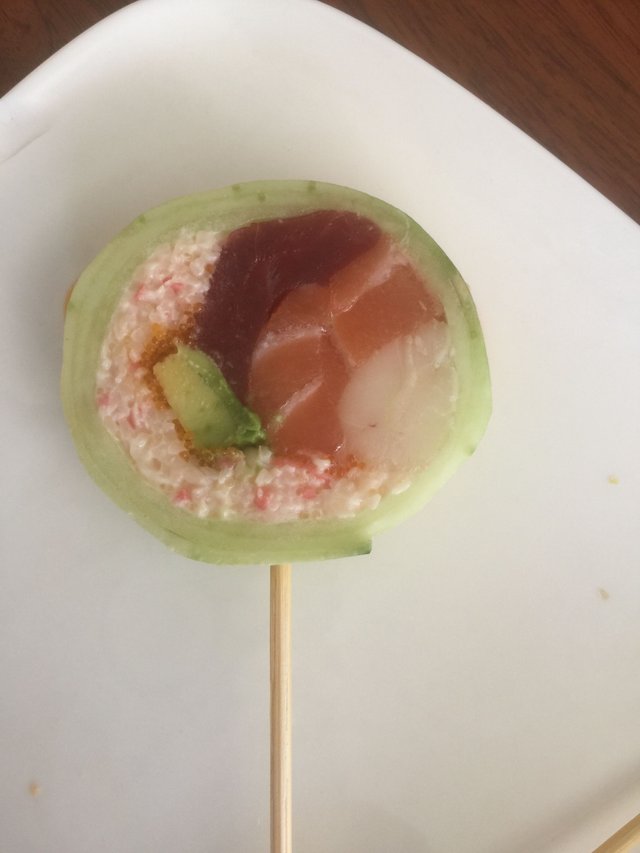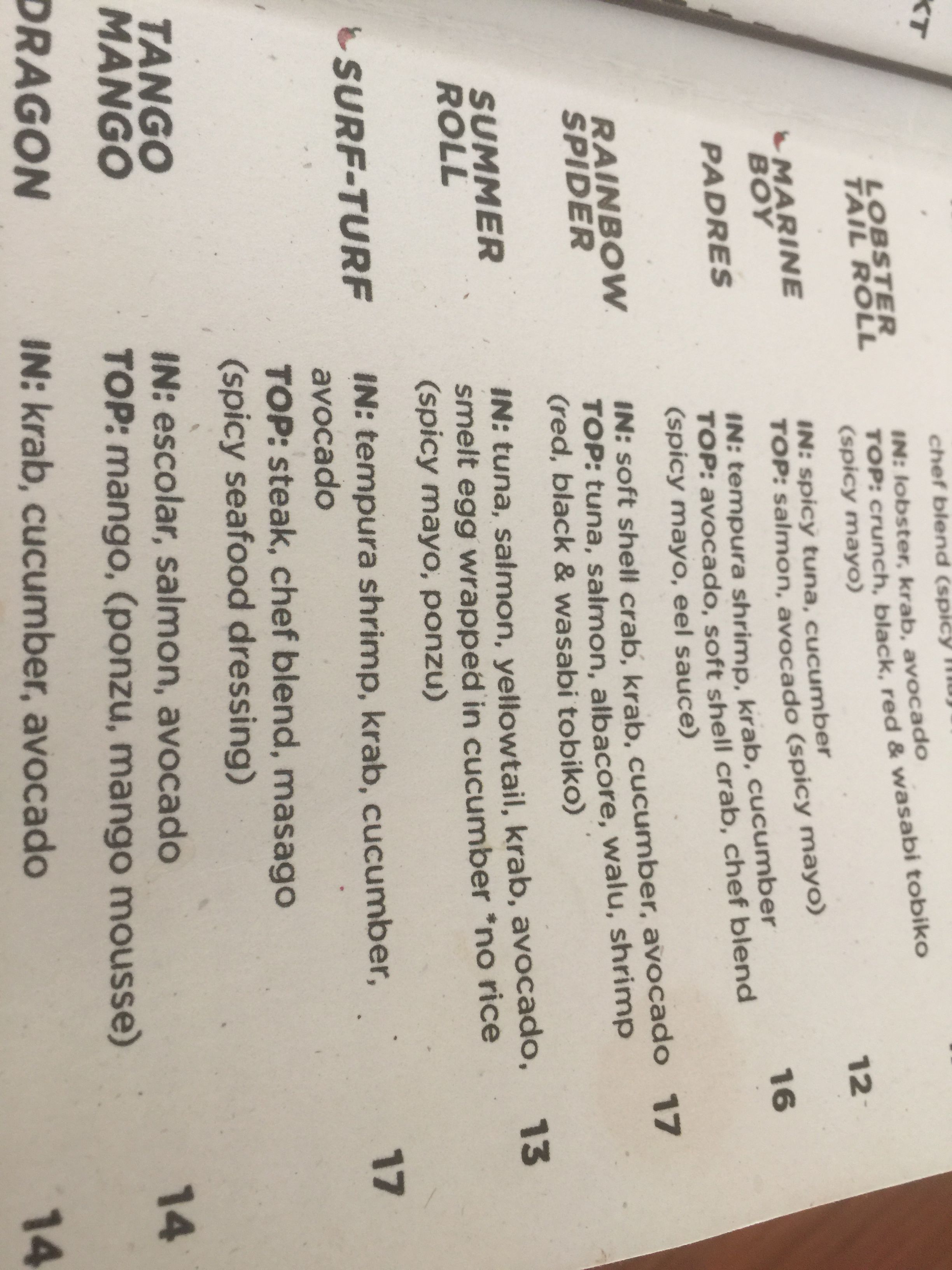 Next we ordered our favorite and another very popular dish - The Tsunami Roll! It was sublime! This by far was our favorite one!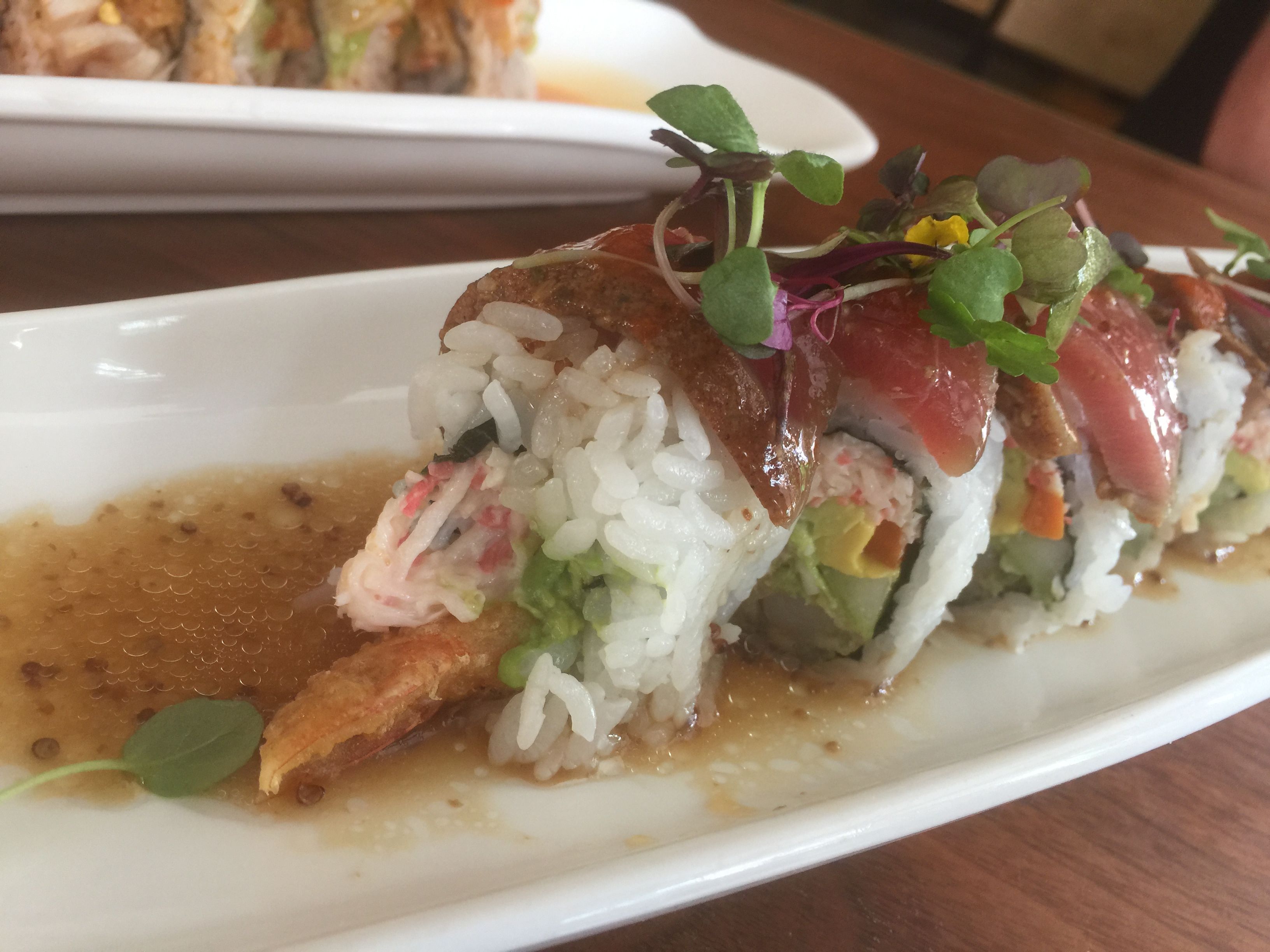 We ventured out and tried the spicy albacore roll. Ir was good but the Tsunami and Summer Rolls were by far the best!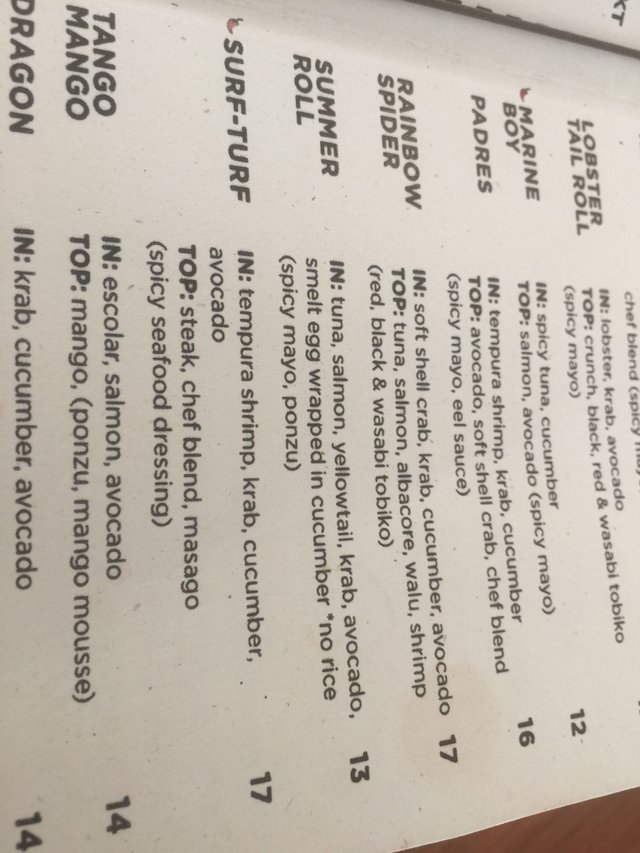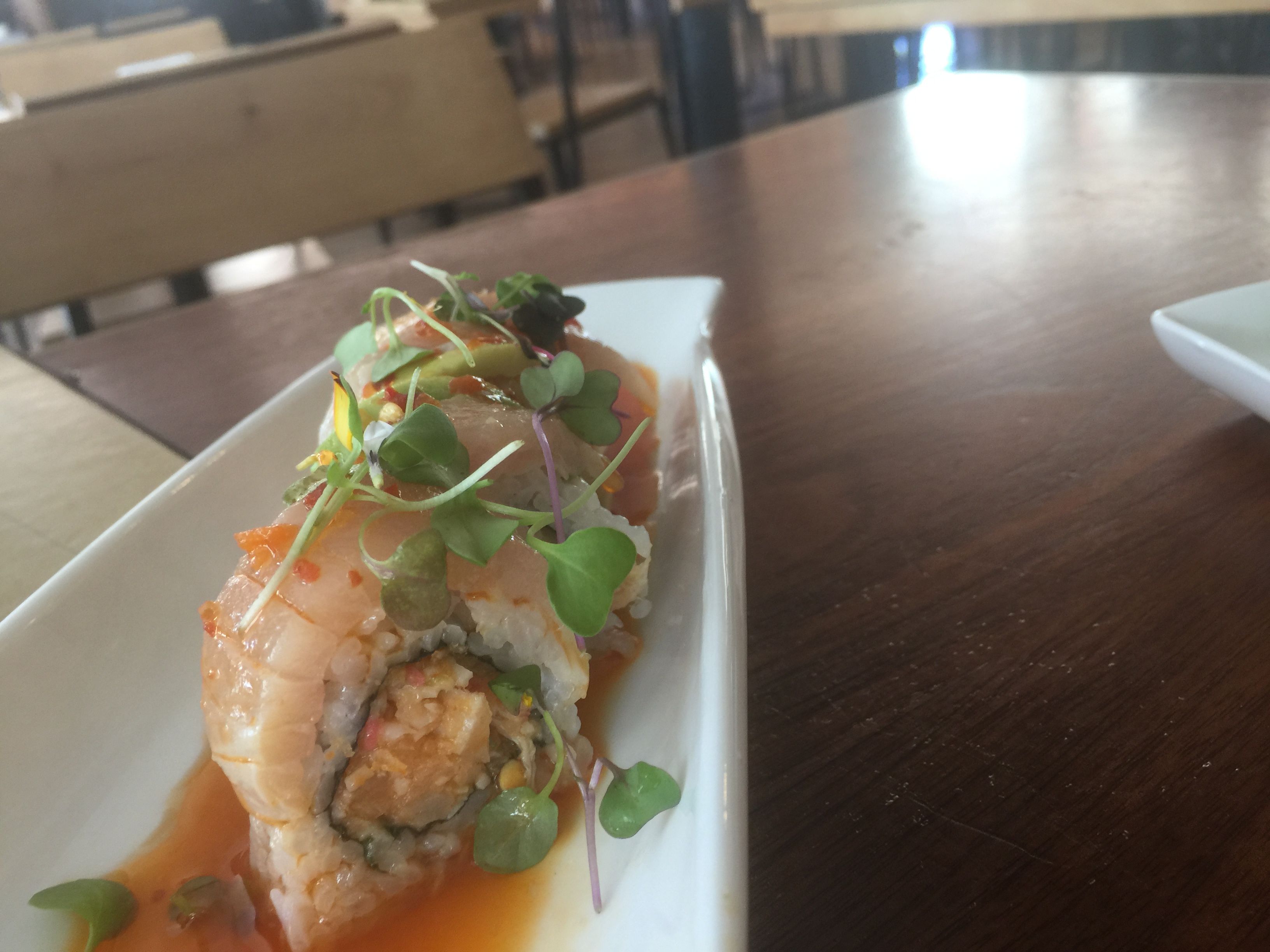 After stuffing ourselves sufficiently with sushi! We polished the lot!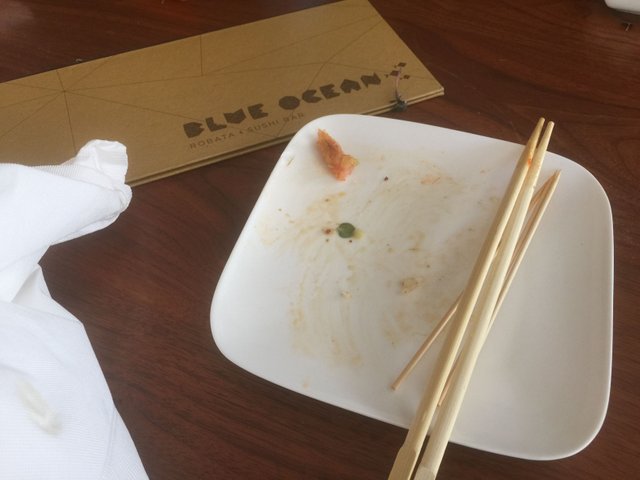 It was time for a siesta!
If you visit Carlsbad, CA and love Sushi - visit Blue Ocean! You won't be disappointed by their signature dishes. The atmosphere can seem a bit flat if it's not peak time. Then again it depends if you want to hear each other talk or not. During peak times it gets ever so noisy and bookings are a must.